A mosque in Galway city was vandalised last night while people were inside praying.
Members of the local Ahmadiyya Muslim community were gathered for prayers at the Mosque on Old Monivea Road, when a rock was thrown at windows close to the entrance.
The incident happened shortly after 11pm last night when prayers to mark Ramadan were taking place.
Imam Ibrahim Noonan said there was a full congregation in the building at the time.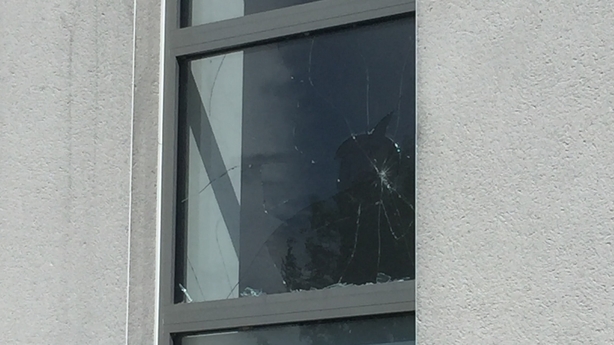 CCTV footage shows the suspects fleeing the scene.
Imam Noonan said he heard a huge bang and initially thought it had been caused by an electrical fault.
He said he is convinced the incident was a targeted attack, in the aftermath of last Saturday night's terrorist attack in London.
The window at the front of the building was shattered by the rock.
It is understood gardaí are reviewing the CCTV footage and are appealing for any witnesses to contact them at Mill Street Garda Station.
Masjid Maryam Galway Mosque attacked while we were praying smashed windows pic.twitter.com/mh3Q9Oi3od

— Imam Ibrahim Noonan (@ImamNoonan) June 5, 2017