British Prime Minister Boris Johnson has secured a strong majority in the general election, winning well over the 326 seats required.
The Conservative Party leader said that voters had given his government a "powerful mandate" to take Britain out of the European Union at the end of next month.
The main opposition party, Labour, suffered a crushing defeat with exit polls suggesting that the party had its worst election performance since 1935.
Party leader Jeremy Corbyn said that he would step down and not lead the party into the next election.
Jo Swinson, leader of the pro-Remain Liberal Democrats also had a bruising election, narrowly losing her seat by 149 votes to the SNP.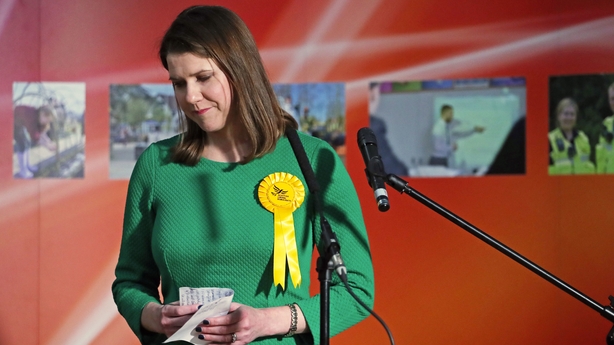 Veteran Labour MP Dennis Skinner lost the seat he had held since 1970, as another brick in the "Red Wall" of traditional Labour support fell to the Conservatives and their pledge to deliver Brexit.
The 87-year-old, who was the party's longest continuously serving MP, was defeated by Conservative Mark Fletcher, who overturned his 5,288 majority to win Bolsover with 21,791 votes against Mr Skinner's 16,492.
Meanwhile in Northern Ireland, the DUP's leader in Westminster Nigel Dodds lost his seat to Sinn Féin's John Finucane.
Both the SDLP and Alliance made gains in Northern Ireland.
SDLP leader Colum Eastwood won his seat in the Foyle constituency, with 17,110 votes ahead of Sinn Féin's Elisha McCallion. His party colleague Claire Hanna won her seat in Belfast South, ousting the DUP's Emma Little-Pengelly by 15,401 votes.
The Alliance Party's Stephen Farry was elected for the North Down constituency, a seat which was a key target for the DUP after anti-Brexit unionist MP Lady Sylvia Hermon decided that she would not run again in the election.
---
Read more: