As the French election campaign enters its final stages, four candidates have emerged as the front runners.
Centrist Emmanuel Macron, far-right leader Marine Le Pen, Conservative Francois Fillon, and far-left candidate Jean-Luc Melenchon all have a chance at progressing to the 7 May two-way run-off.
Here's a look at the candidates and their policies.
---
Emmanuel Macron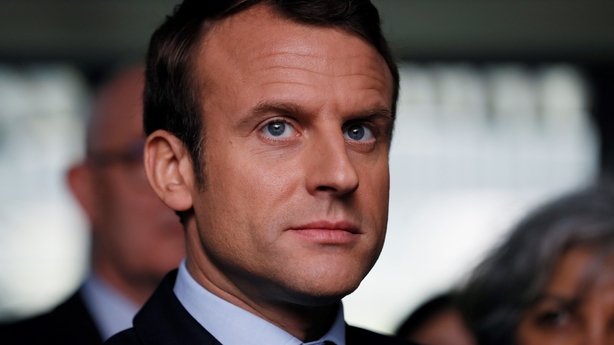 Emmanuel Macron this week urged French voters to turn the page on the last 20 years and bring a new generation to power, as he stepped up attacks against resurgent far-left and conservative rivals.
The 39-year-old pro-EU centrist would become the youngest French leader since Napoleon, if elected.
He said recent leaders had betrayed the post-war generation which had rebuilt the country, leaving France unreformed and sclerotic.
"What has been proposed to the French in the last 20 years is not liberation or reconstruction, but a slow, unavowed acceptation of unemployment, state impotence and social breakdown," he told a cheering crowd in Paris.
---
Marine Le Pen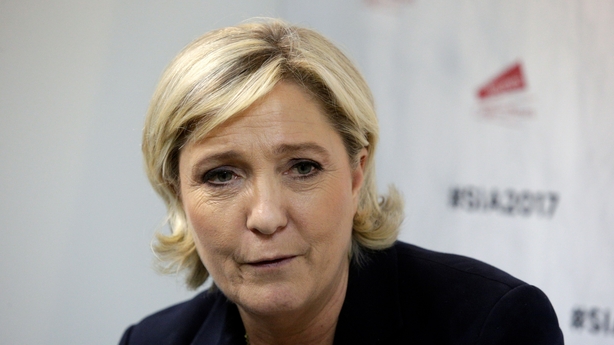 Marine Le Pen has brought the National Front from fringe status into the political spotlight and made herself a real contender to be France's first woman president and its first far-right leader since World War II.
Since taking the helm in 2011, Le Pen has sought to rid the party of the anti-Semitic image it acquired under the nearly 40-year leadership of her father, Jean-Marie Le Pen.
She has positioned the party instead as an anti-immigrant, Eurosceptic force offering protectionist policies to shelter French workers from globalisation.
Polls have consistently shown Le Pen as one of the favourites to get through the 23 April first round and contest the 7 May runoff.
---
Francois Fillon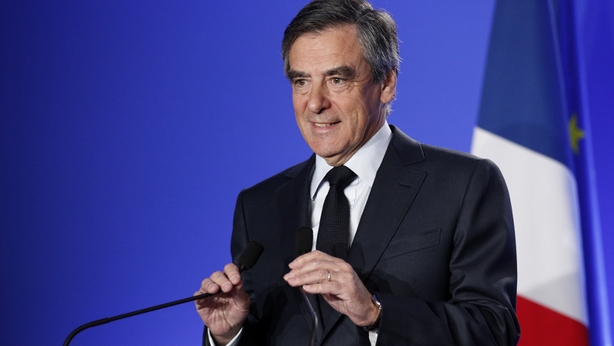 Conservative candidate Francois Fillon is fighting to save his political career in France's presidential election after his campaign was hit by a fake jobs scandal.
Once the clear favourite, Fillon's campaign was plunged into crisis when a satirical weekly reported in January that his wife, Penelope, had been paid hundreds of thousands of euros for doing little work, including several years as his parliamentary assistant.
Fillon also paid two of their children for work as lawyers when he was a senator between 2005 and 2007.
The former prime minister has denied wrongdoing. But the affair and the combative way he reacted to it has undermined a wholesome image that Fillon, 63, a practising Catholic with 36 scandal-free years in politics, had cultivated.
---
Jean-Luc Melenchon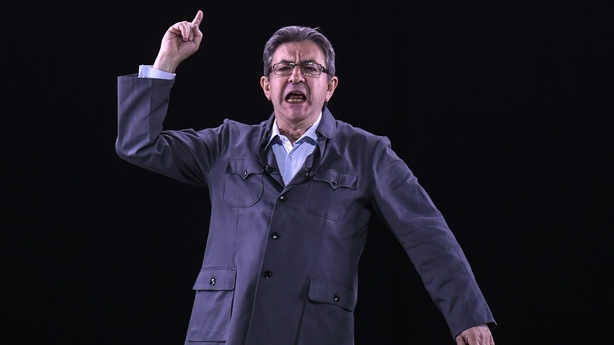 He admires the late Cuban revolutionary leader Fidel Castro and Venezuelan former president Hugo Chavez, and he has little time for German Chancellor Angela Merkel: Jean-Luc Melenchon, French would-be president, is a true tax-and-spend leftist.
If elected, the 65-year-old leader of the small Left Party says France would spend €100 billion of borrowed money on vast house-building and renewable energy projects to stimulate economic growth and job-creation.
He would impose a 90% supertax on earners of €400,000 a year upwards, reject EU rules on deficit reduction.
He would also call a "Frexit" referendum to quit the European Union if Ms Merkel and other leaders refuse to radically change course, notably by turning their backs on years of financial austerity.