US Democratic presidential hopeful Hillary Rodham Clinton has spent almost all of her adult life in the public eye and involved in politics. Here are some pivotal events and significant moments in her career.
Hillary Diane Rodham was born on 26 October 1947 in Chicago to Hugh Rodham and Dorothy Howell. She is the eldest of three children born to the Rodhams.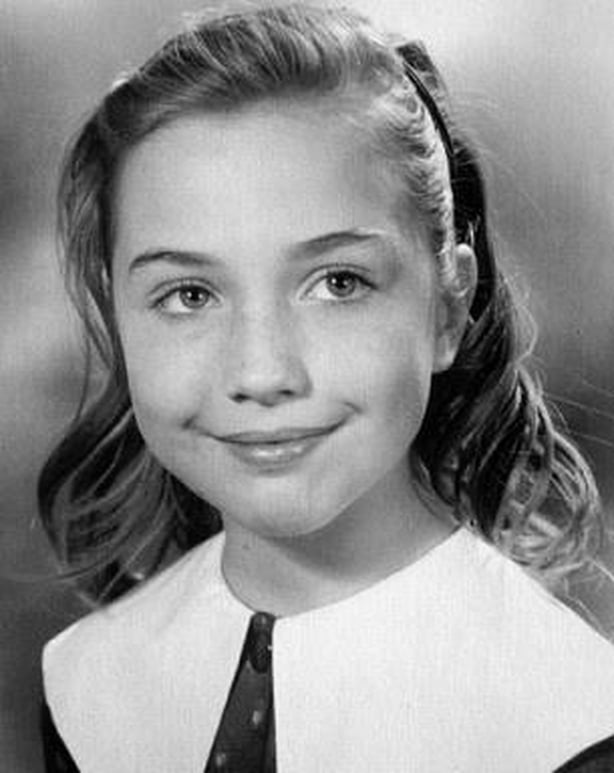 Rodham graduated Wellesley College in Massachusetts in 1969 with a degree in political science. She was the first student to ever give a commencement speech at the college. She discussed leadership, the political climate in the 1960s and "making the art of the impossible, possible".
We need your consent to load this YouTube contentWe use YouTube to manage extra content that can set cookies on your device and collect data about your activity. Please review their details and accept them to load the content.Manage Preferences
She went on to study law at Yale, where she met William Jefferson Clinton, who was also studying law. She has said Bill Clinton was hard to miss in 1970 in Yale.
He looked more like a Viking than a Rhodes scholar newly returned from Oxford
Rodham graduated from Yale in 1973 and went to work as a lawyer in private practice.
In 1974 Rodham worked on the congressional committee investigating President Richard Nixon over the Watergate scandal.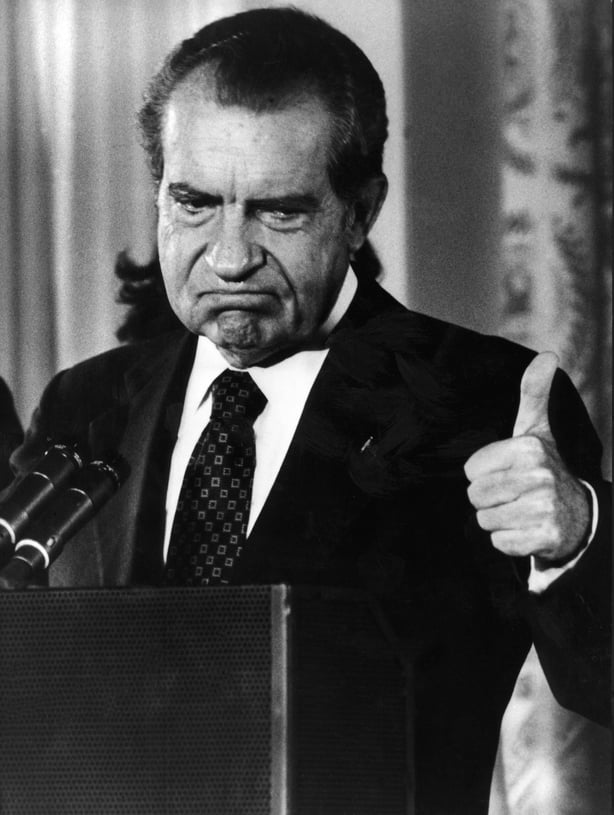 Rodham married Bill Clinton in 1975. They have one child, Chelsea, who was born in 1980.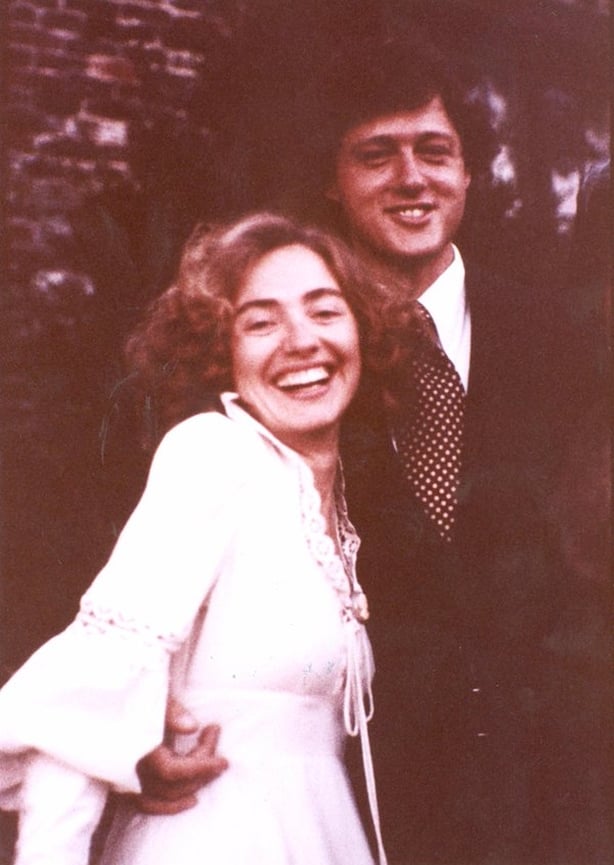 In 1977 the Clintons bought land in Arkansas with James and Susan McDougal, forming the Whitewater Development.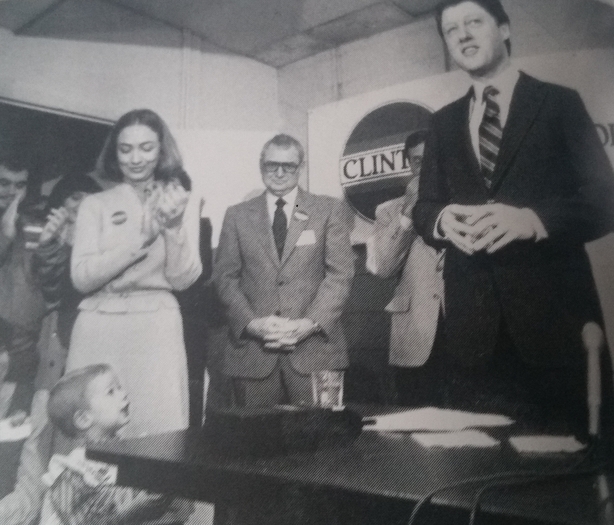 In 1978 Bill Clinton became governor of Arkansas and Hillary served as first lady of Arkansas until 1981.
She has said that it was at this time she came to realise the impact of her personal choices on her husband's political future.
Many Arkansas voters were offended when I kept my maiden name, Rodham. I later added Clinton
In 1983 Bill Clinton was elected for a second time as governor of Arkansas and Hillary served her second stint as first lady of that state until 1992.
In 1992 Bill Clinton launched his bid for US president. Hillary had played an active role when Bill was governor and during a presidential campaign rally he said "you get two for the price of one", referring to himself and his wife. But this caused a problem for many who saw Hillary as trying to be co-president.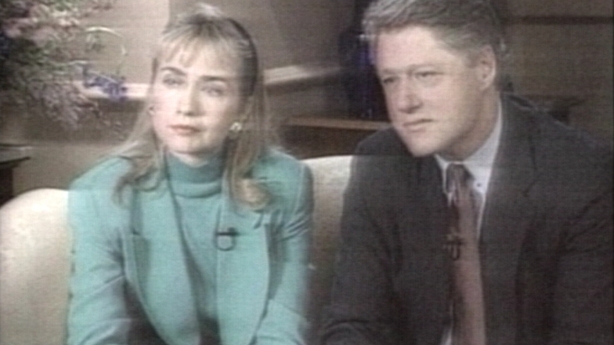 Added to this were allegations of a long-term affair between Bill Clinton and Gennifer Flowers, denied by the Clintons on TV.
Hillary Clinton famously defended supporting her husband despite the accusations.
I'm not sitting here like some little woman standing by my man, like Tammy Wynette. I'm sitting here because I love him, and I respect him
In 1993 Bill Clinton became the 42nd president of the United States. Hillary Clinton wanted to play an active part as First Lady rather than the traditional ceremonial role.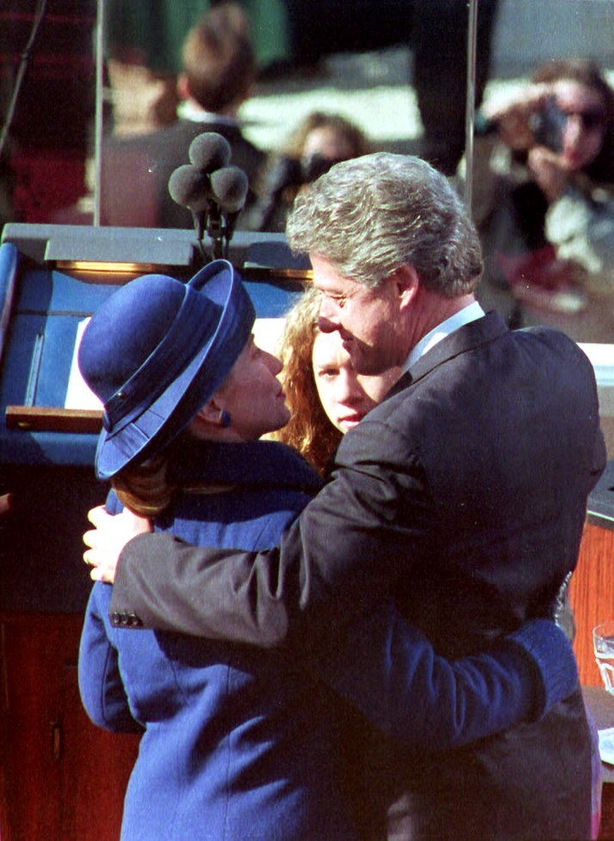 As such she chaired a task force devising a universal health care plan for all Americans. The plan would see employers having to provide health insurance for their workers.
Ultimately, faced with huge opposition both politically and from the health insurance industry, her plan failed and a compromise proposal also died.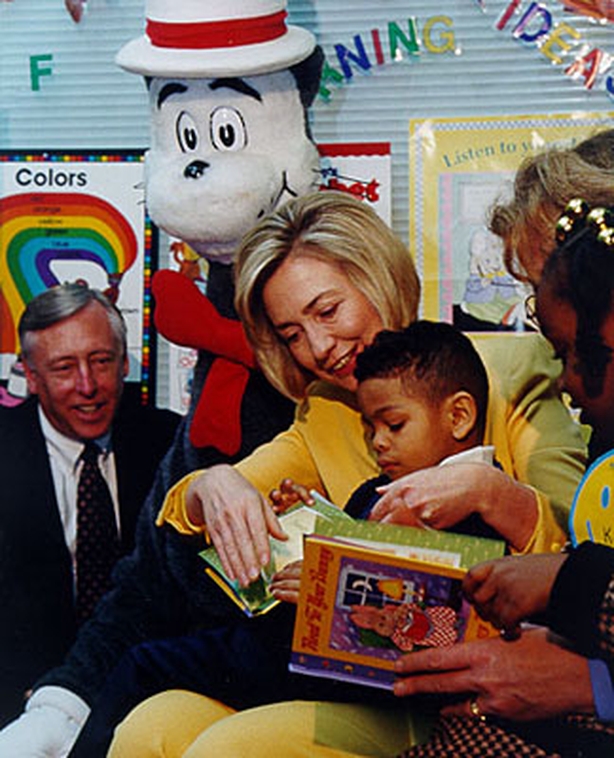 However, she did garner support for the State Children's Health Insurance Program in 1997 and promoted childhood immunisation drives. She, along with Attorney General Janet Reno, helped create the Office on Violence Against Women and initiated the Adoption and Safe Families Act.
In 1998 the Whitewater property deal came to the fore and Hillary Clinton testified via video for an Arkansas grand jury over the issue.
Initially documents relating to the property deal went missing but they eventually turned up and the Clintons were cleared of any wrongdoing.
The investigation also revealed that Bill Clinton had had an affair with a 22-year-old White House intern, Monica Lewinsky, in 1995-96. Initially the allegations were denied by Bill Clinton, but he later admitted that he did have a relationship with Ms Lewinsky "that was not appropriate, in fact it was wrong".
We need your consent to load this YouTube contentWe use YouTube to manage extra content that can set cookies on your device and collect data about your activity. Please review their details and accept them to load the content.Manage Preferences
Articles of impeachment were issued against Bill Clinton and he faced a 21-day trial in the Senate. The Senate voted for acquittal on the charges of perjury and obstruction of justice and he remained in office until 2001.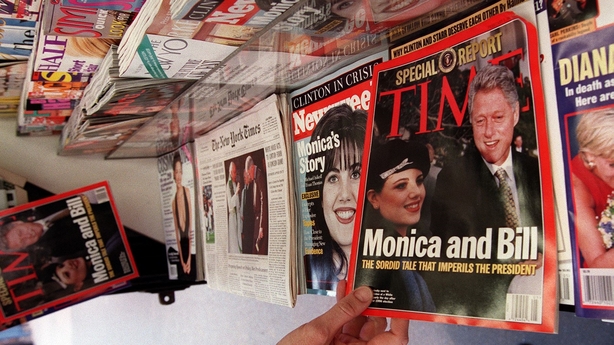 Hillary Clinton remained publicly supportive of Bill throughout the scandal and claimed it was a right wing conspiracy against her husband.
In 2001 Hillary Clinton won the Senate seat for New York and served as the junior senator, the first woman in the job, until 2009.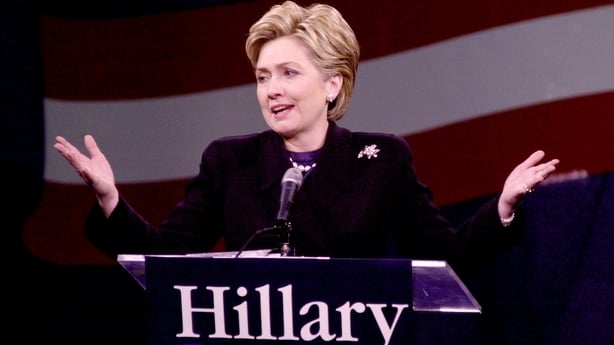 In 2003 she published 'Living History', which chronicled her time as First Lady, her husband's presidencies and her political work.
She wrote that she "became a lightning rod for political and ideological battles waged over America's future and a magnet for feelings, good and bad, about women's choices and roles".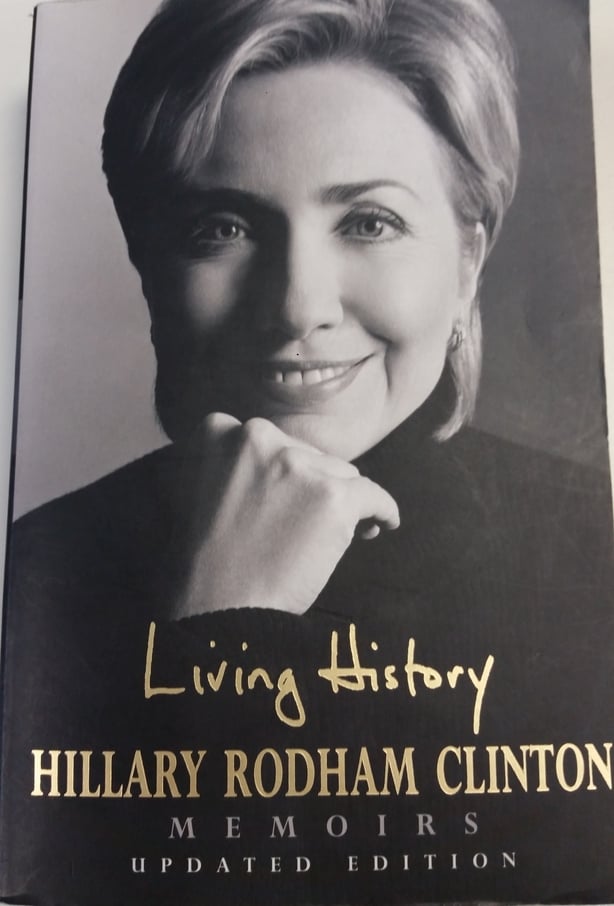 In 2007 she launched her first presidential bid but a year later conceded the Democratic nomination to Barack Obama, who went on to become the 44th president of the United States of America.
In 2009 the newly-elected president appointed Clinton as his secretary of state.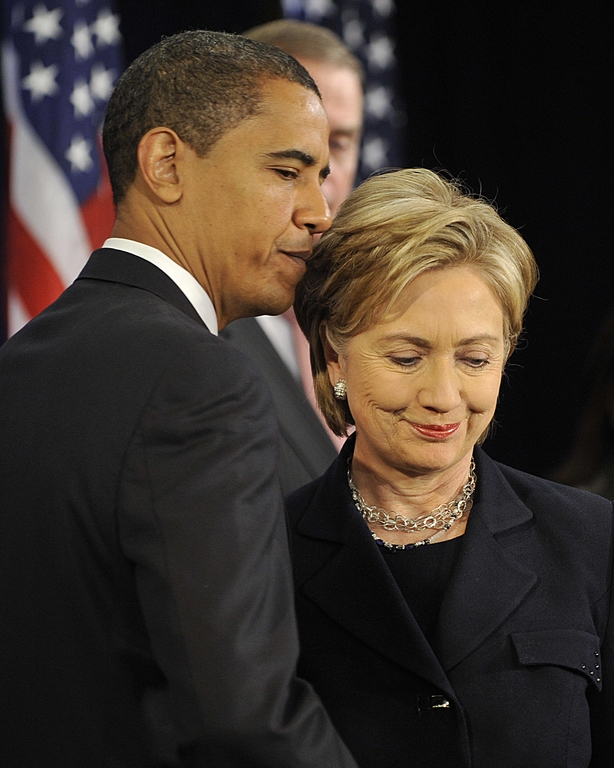 In 2013 she testified before the Senate Foreign Relations Committee and the House Foreign Affairs Committee over the deadly Benghazi attack on the US Consulate in Libya a year earlier. She resigned as secretary of state in 2013.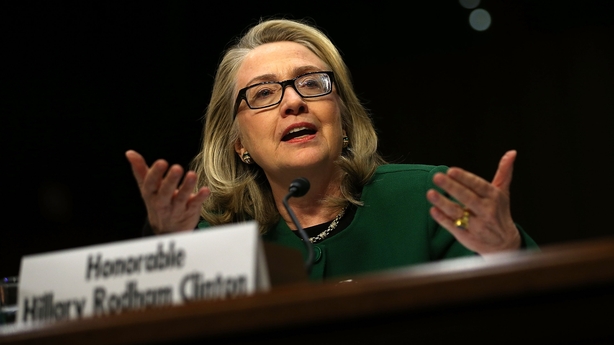 In March 2015 it emerged that Clinton had used a private email server for official communications during her time as secretary of state rather than official State Department email accounts. Thousands of the emails were later deemed classified. She denied the use of the server broke any federal laws or State Department regulations and she said her predecessors also used personal email accounts.
Ultimately, the FBI said that Clinton was "extremely careless" in the handling of "very sensitive, highly classified information" but no charges were considered appropriate in the case.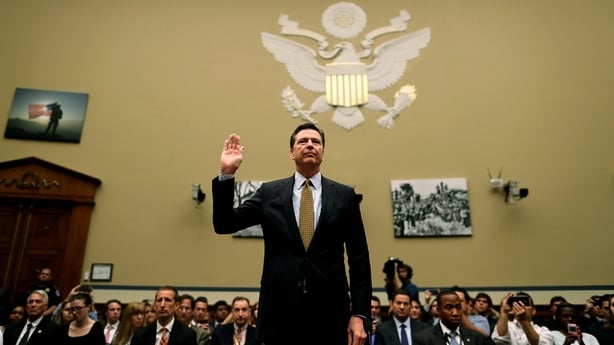 However, with 11 days to go to the election in November, the FBI director reignited the controversy by issuing a letter saying he was analysing new emails that emerged during an unrelated investigation into former congressman Anthony Weiner. Weiner was being investigated for allegedly sending explicit text messages to a teenage girl.
He is the estranged husband of Clinton aide Huma Abedin and the emails emerged after shared electronic devices were seized as part of the investigation of Weiner.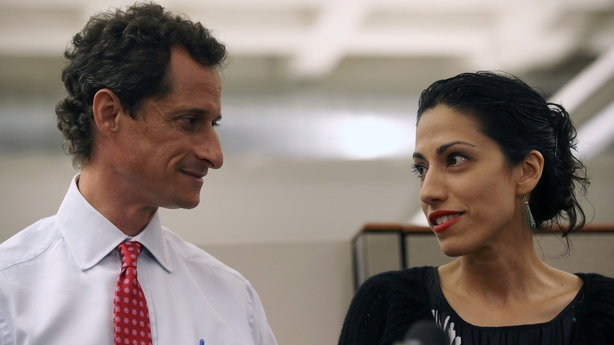 With two days to go to the 2016 presidential election, FBI chief James Comey said the agency had trawled through the newly discovered emails and had found nothing to change the view held months before that Clinton's emails showed no criminal wrongdoing.
On 12 April 2015 Clinton testified for 11 hours before the House Select Committee on Benghazi answering questions about her tenure as secretary of state and in particular how she handled the attack on the US consulate that left four Americans dead.
Also on 12 April, she launched her second presidential bid in a video released online.
We need your consent to load this YouTube contentWe use YouTube to manage extra content that can set cookies on your device and collect data about your activity. Please review their details and accept them to load the content.Manage Preferences