New Zealand's response to the Covid-19 pandemic has drawn much attention in recent times. The country has the slowest vaccination rate among developed nations and is experiencing the economic pressure of prolonged isolation.
Prime Minister Jacinda Ardern won global praise for stamping out Covid-19 on the island nation last year and the country was virus-free for around six months – that was until the latest outbreak earlier this month.
New Zealanders, who had so far lived without curbs, suddenly found themselves subjected to a snap three-day nationwide lockdown imposed on 17 August after a case of the coronavirus was confirmed.
It came after the highly-transmissible Delta variant arrived in New Zealand last week and spread fast, with now more than 300 cases in the country of five million people.
Up to 23 August, New Zealand had just 2,698 confirmed cases of Covid-19, with 26 deaths reported to the World Health Organization since January 2020.
Prime Minister Ardern has now extended the strict level 4 national lockdown until at least until 31 August.
Meanwhile, Ms Ardern has said the virus has not been in the community for long after authorities linked its origin to a person who arrived from Sydney on 7 August.
It followed the announcement of plans for a gradual reopening this month amid mounting pressure from businesses and politicians over the effect of ongoing restrictions on the economy.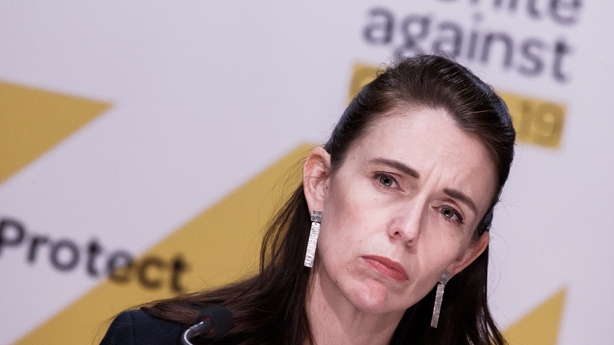 However, the emergence of new cases has delayed those plans in a country that has struggled to vaccinate its population. Only around 23% of New Zealanders have been fully vaccinated, the lowest rate among the 38 members of the Organisation for Economic Co-operation and Development (OECD).
Compared to Ireland, which has a similar population, 84% of adults are now fully vaccinated here and over 90% partially vaccinated, according to the Health Service Executive Chief Executive Paul Reid.
New Zealand has employed an 'Elimination Strategy' in relation to the coronavirus, which the country's health chiefs describe as "a sustained approach to keep it out, find it and stamp it out".
But to prevent widespread infections, New Zealand experts say the country will need to maintain some form of border controls and public health measures, alongside a high uptake of vaccination, if any outbreaks are swiftly contained.
But what of the country's vaccination roll-out?
New Zealand has agreements with four suppliers for Covid-19 vaccines - Pfizer/BioNTech, Janssen Pharmaceutica, Novavax and AstraZeneca.
According to the New Zealand Department of Health's website, the contracts will provide some 30 million doses of Covid-19 vaccines overall.
Despite tough border controls and snap lockdowns, the slow uptake of the vaccine has meant that New Zealand, lauded just a year ago as a global leader in tackling the Covid-19 pandemic, is lagging behind other developed economies and is facing the prospect of a big jump in cases.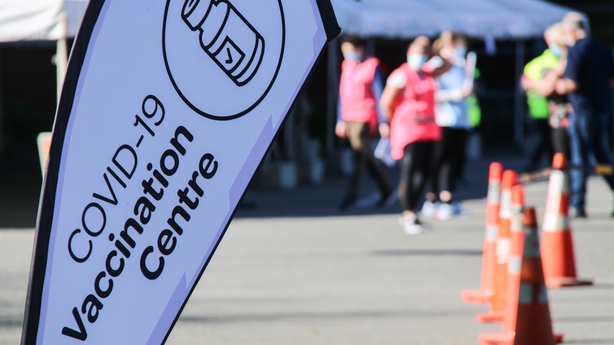 Professor Graham Le Gros, Director of the Malaghan Institute of Medical Research, says the virus has changed and has taken on attributes that allows it to infect and then start transmitting to the next person faster.
The Malaghan Institute is an independent biomedical research institute based in Wellington.
Prof Le Gros said: "When faced with this Covid-19 Delta virus, the border controls and restrictions we have in place just cannot contain it."
"It would be foolish" to think that New Zealand could pursue a long-term strategy of border control and contact tracing and elimination to keep out SARS-CoV-2", he said.
He rejects suggestions from some epidemiological experts that this could be achieved in New Zealand as "some sort of model for the world". He says this idea does not factor in the virus and the immune system in its thinking.
"It's a virus, they are built to adapt and change and evolve," he added.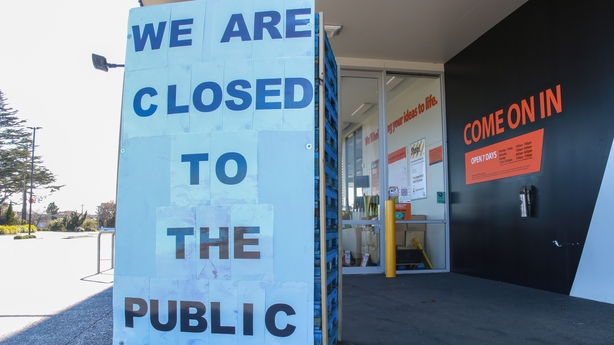 Associate Professor of Public Health at the University of Auckland, Collin Tukuitonga, said it was always going to be difficult to keep Covid-19 out as the quarantine-free travel arrangement with Australia was always going to put the country at risk.
Dr Tukuitonga said: "As it turned out, it looks like Covid-19 was introduced into New Zealand from an Australian traveller, confirmed by genomic sequencing to be the same Delta variant in Australia."
So, it was "virtually impossible" to keep Covid-19 out regardless of the best efforts internally, he said.
Professor Michael Baker, an epidemiologist and Professor of Public Health at University of Otago, Wellington, said there is a strong commitment to stamp out Covid-19 and returning to elimination.
"We have always seen the elimination strategy as a good short to medium term response, to date, it has outperformed the alternatives of 'mitigation' and 'suppression'", he added.
"Level 4 lockdown has woken people from their slumber"
Dr Tukuitonga also believes elimination is a worthwhile strategy, but difficult to maintain while Covid-19 rages elsewhere in the world, compounded by the low vaccination rates among New Zealand's vulnerable populations, indigenous Māori and people from the Pacific Islands who live in the country.
The latest outbreak included a cluster of at least 58 people of Samoan ethnicity and linked to the Samoan Assembly of God Church in Auckland.
The health ministry said that unfortunately racist comments were being directed at the community in light of the cluster.
"The virus is the problem, not people," the ministry said on Twitter.
Positive cases have been recorded in schools, churches and supermarkets, with health teams checking the status of almost 9,000 close contacts.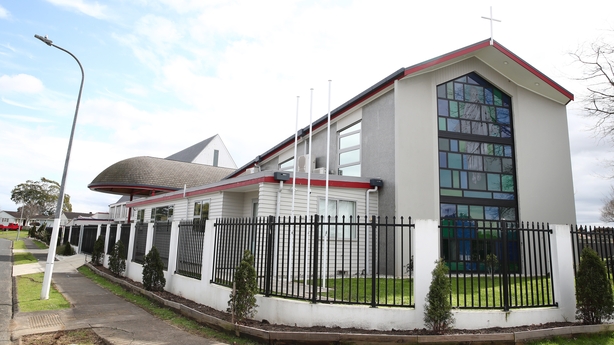 Dr Tukuitonga said he believes eliminating Covid-19 is "still the right strategy". But people were lulled into a false sense of security due to the success of the tough border controls and snap lockdowns that worked so well in keeping the coronavirus at bay.
There was a "general lethargy" with the public health measures that were imposed, he said, but the new outbreak has caused a renewal of adherence to the national guidelines.
"Level 4 lockdown has woken people from their slumber", he said.
Prof Le Gros says the only thing that can deal with viruses is the human immune system that has been trained by vaccination to unleash devastating sterilising immunity.
We do not have that with the current vaccines, and we never expected to, he says, "that is why we need new second generation vaccines that will do the job".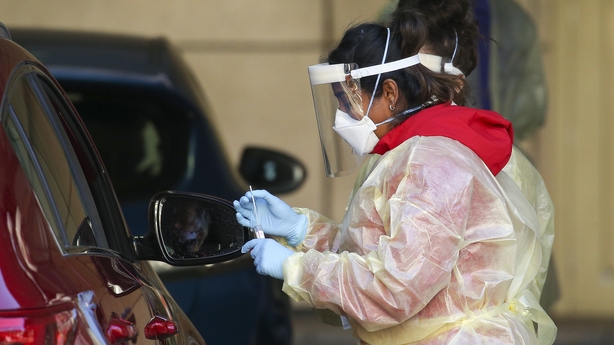 The apparent slow roll-out of vaccines is being blamed on a delay in getting vaccines into the country, something that opposition politicians have criticised the Ardern government for.
At the weekend, opposition National Party spokesman Chris Bishop said the recent outbreak had exposed a lack of urgency in the country's vaccine plans.
"The government's complacency and inability to ensure supply and delivery of the vaccine has made us all sitting ducks, completely vulnerable to the Delta variant when it inevitably got into the community," he said.
Another opposition figure, ACT Party leader David Seymour, said Covid Response Minister Chris Hipkins could not use the Delta variant as an excuse for current failures.
"We've known about Delta since December, what's he been doing in the meantime?" he asked.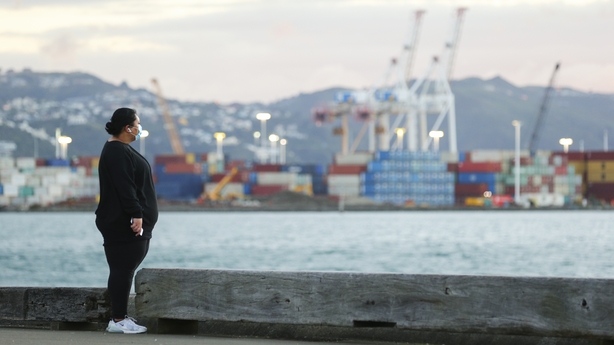 "Our plan has worked before and together we can make it work again"
Dr Tukuitonga points out that elimination does not mean eradication but intolerance of new cases that could spread in the community.
He said that New Zealand needs to accept that there will be incursions of the virus from time-to-time and the national public health response needs to be prompt for contact tracing, case detection and isolation, and public health measures such as mask wearing on public transport and internal environments must continue.
Last Sunday, Minister Hipkins, for his part questioned whether Delta rendered the elimination strategy unviable, but Prime Minister Ardern said she believed in it "absolutely".
"Our plan has worked before and together we can make it work again," she said.
Professor Le Gros, who also oversees the Vaccine Alliance Aotearoa New Zealand (VAANZ) in working to secure ongoing access to safe and effective Covid-19 vaccines for the country, said there is also growing pressure on the economy and the population to return to some sort of normality so businesses, jobs, and the economy can start to function again.
"The major challenge is that the virus does not stand still, there is such a large pool of active infections going on in the wider world that the virus is able to try out all sorts of different infective strategies, and immune evasion strategies to keep itself infecting and infecting hosts even the vaccinated ones", he said.
He points out that global links through families, economies, business, travel and tourism mean that New Zealand needs to engage with the world.
"If we try and pull the pin on global travel, the world economy could not cope ... and the globally organised efficiencies in food production and transport are needed to keep 10 billion people alive."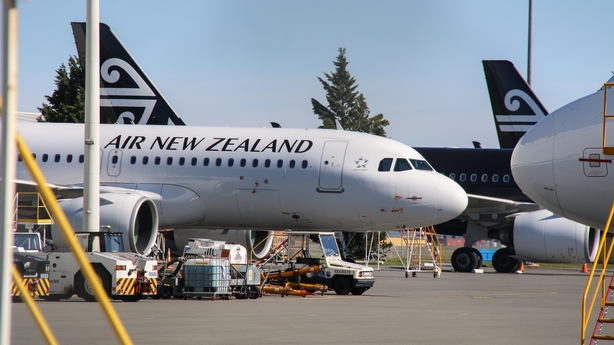 Prof Le Gros maintains that it would have been hard for the New Zealand government to negotiate an earlier deal, as many much larger countries with exponentially rising deaths in their communities would be arguing for first access, and also larger countries offer the bigger, better deal.
He says that New Zealand and the Pacific represents seven million people; "it just does not register as a vaccine order compared to many of the bigger countries that could do a deal for 100 million people".
New Zealand's geographic isolation works against it, he said, as the vaccine had to be flown in when global air travel is way down.
He pointed out that the manufacturing of vaccines is a whole business and process in itself, with batches and audits and testing all needing to be done, together with the difficulties associated with mRNA vaccines requiring cryo-storage.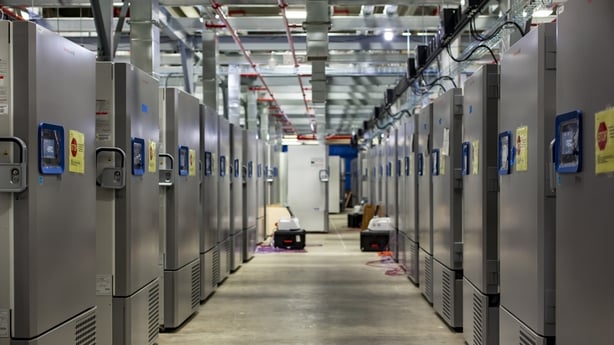 A whole -70C storage and distribution infrastructure had to be set up around New Zealand before importation could begin, "otherwise they could all arrive and start melting on the tarmac at the airport".
Despite the logistical challenges, the vaccine roll-out is starting to pick up pace. People are starting to realise the only way out is to "vaccinate, vaccinate" and get as many people immune protected, Prof Le Gros says.
Professor Baker says that New Zealand's optimal long-term strategy for managing Covid-19 is still not clear.
"Like most countries, we are hopeful that high vaccine coverage, and continuing advances such as vaccine boosters and development of effective antivirals will make Covid-19 a manageable health threat in the future".
The highly infectious Delta variant is obviously making such outbreaks harder to control, but Prof Baker is confident that the current outbreak will be stamped out in New Zealand.
He says that once the population is highly vaccinated later this year, then the medium to long-term strategy will be reassessed.
He supports the elimination strategy as a way to get a head start on the virus with vaccinations.
"We do not yet have enough people protected from serious disease by vaccination for us to be able to drop elimination of virus as a primary strategy".
The "priority for all resources should be vaccination of as many of people as possible with at least one dose".
Prof Le Gros believes that New Zealand has avoided many of the worst effects of Covid-19, the deaths, the destruction of the economy by focusing on humanity.
"We dodged a very large bullet, we may not be so lucky next time."
---
---
Additional reporting: Reuters/AFP