Marine researchers have successfully recovered a number of seismometers from the Atlantic Ocean, which will provide data on a range of activity, deep in Irish coastal waters.
Scientists from the Dublin Institute of Advanced Studies spent two weeks collecting a total of 14 devices, which were deployed in 2018. They returned to Galway Harbour last night.
Four other recorders will be brought ashore in the coming months.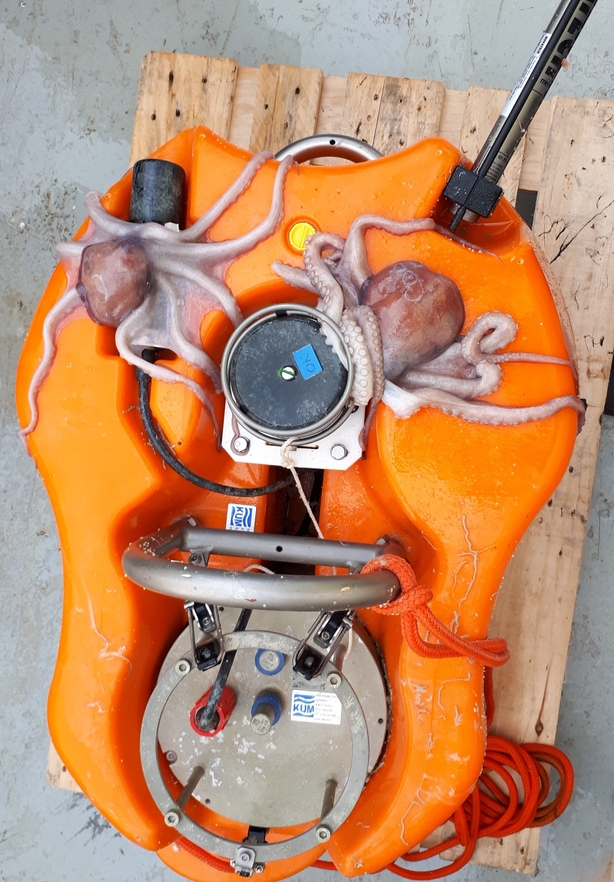 The seismometers were placed deep in the ocean, in various locations, spread over thousands of kilometres. They will be used to measure movements on the floor of the Atlantic and to register acoustic waves in the water.
As well as helping to shed light on the nature and history of the ocean floor, it is hoped the data will provide insights into the movements of marine life, such as great baleen whales.
The information will also help to investigate the potential for developing tsunami warning systems.
---
We need your consent to load this rte-player contentWe use rte-player to manage extra content that can set cookies on your device and collect data about your activity. Please review their details and accept them to load the content.Manage Preferences
This video presents vocalisations of a fin whale recorded by the seismic station LOCH (Loch Ness Mometer), deployed by the SEA-SEIS at the bottom of the North Atlantic Ocean.
The sounds were created from the acoustic vibrations measured by the hydrophone of the ocean-bottom station, sped up by a factor of 10. Without the speeding up, the whale song would have been less audible to the human ear.
---
The devices had been programmed to run until spring 2020 and had to be retrieved at this time, in order to safeguard the data that had been gathered.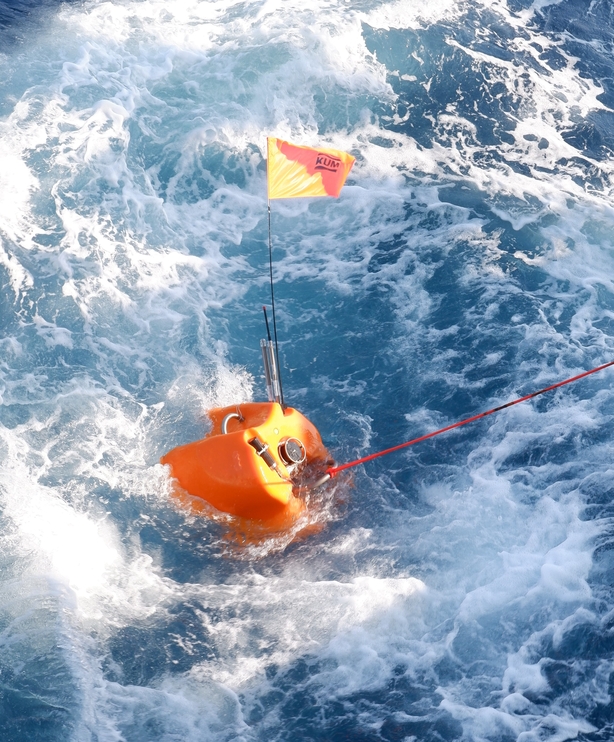 A team of six scientists and a 15-strong crew on the Marine Institute's RV Celtic Explorer were involved in the expedition. 
The seismometers have waterproof memory sticks which have recordings gathered over the last 19 months. 
Speaking on RTÉ's Drivetime, the team leader Dr Sergei Lebedev, a seismologist at the Dublin Institute for Advanced Studies (DIAS), said they spent three weeks on board the RV Celtic Explorer collecting this information.
Dr Lebedev said these seisometers recorded tiny vibrations on the sea floor and recorded North Atlantic earthquakes and the songs of the great baleen whales.
He said the largest earthquake Ireland had was offshore to the west of Ireland but with this new data gathered from the ocean floor, they will be able to learn more about their occurrence and frequency and the potential hazards they may cause for Ireland.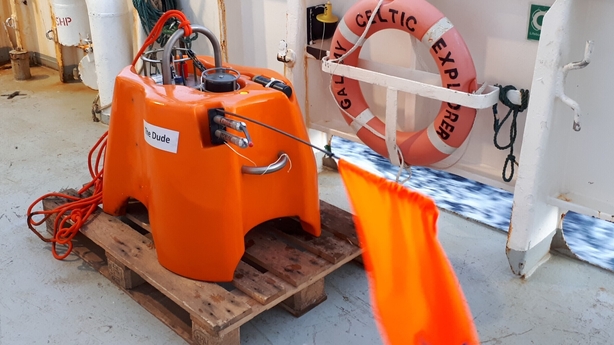 The project was co-funded by Science Foundation Ireland, the Geological Survey Ireland and the Marine Institute. 
Work on a detailed analysis of the information that has been gathered will get under way in the coming weeks.