Residents in parts of north Co Dublin say their daily lives have become severely disrupted by aircraft noise following the opening of a new runway at Dublin Airport four months ago.
Locals in Ballyboughal and the surrounding areas are calling on Dublin Airport to amend flight paths and are asking An Board Pleanála not to grant the airport permission for further flights, including night flights, to take off from the runway.
Airport operator daa has admitted some current flight paths do not comply with the models submitted when it applied for planning permission for the new runway, but said it is hoping to resolve the issue early next year.
David Walton, who has lived in Ballyboughal for 25 years, said until recently he had never been affected by the sounds of the nearby airport.
However, since 24 August when the north runway opened, the keen gardener says the sound of birdsong in his back garden has now been replaced by the incessant sound of planes flying directly over his home.
"When the runway opened we thought it was a mistake or we thought they were just finding their feet but then we were just inundated with aircraft coming in and we were in a state of shock because we didn't expect any kind of noise at this level.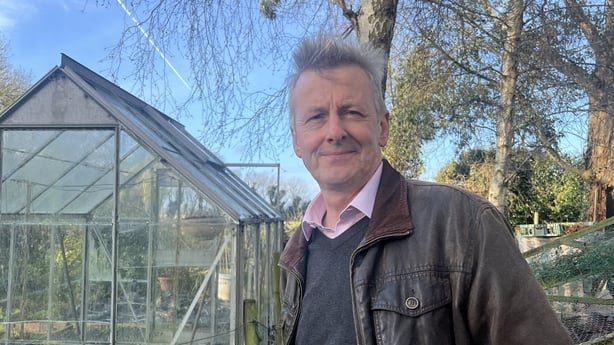 "We weren't part of the planning process and we weren't led to believe there was going to be any noise in the area. The frequency of it, it's pretty incessant, and sometimes they can come every 30 seconds, every 60 seconds. Yesterday, for example, there were about 40 or 50 flights, so it kind of gets into your head.
"It follows you around the house, because we're not insulated for that kind of noise. It's like having a tumble dryer on full blast."
He is not alone, as residents in the surrounding areas of Old Town, Naul and St Margaret's have also reported increased noise levels over the past four months.
Mr Walton said: "There are people in the area which are worse affected. About a mile west they've had to buy headphones to work at home. They won't their kids out in the garden (due to the noise). They've experienced vibrations (inside their homes).
"We took a survey of our residents and we found that an awful lot of them were really concerned. We had one nurse who works nights she can't sleep during the day because of the noise. So it's a real mental health issue."
Independent councillor for the area and deputy Mayor of Fingal County Council Cathal Boland said Dublin Airport must work with local residents to find a solution to the issue.
"The airport has got to sort it out. They are in breach of their planning permission. The council here has issued an enforcement notice and the reply from daa was inadequate. They need to get the situation sorted out as quickly as possible.
"They need to share their thoughts on the solutions with the community. The community are being left high and dry. Everybody in north Dublin appreciates the value of the airport and we are supportive of the airport. But they equally have to act as good neighbors."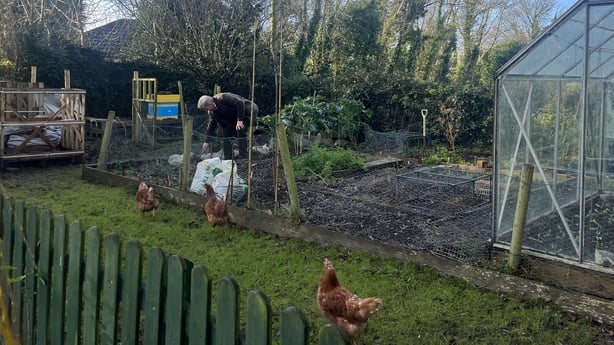 In a statement, Dublin Airport admitted that some flight paths do not align with the modelling that was submitted as part of the planning application for the North Runway. It says this only came to light after the North Runway began operating last August.
Daa says it sincerely apologises to the communities affected and that a review is under way with a view to resolving the problem in early 2023.
It says it expects this review "will result in flight paths aligning more closely with the information previously communicated by daa".
However, it says the revised flight paths require regulatory review and approval before they can be implemented and must be published in line with an international publication cycle, which takes a number of weeks to complete.
It says that in the meantime it is required to use the current flights paths.
It also says it expects that a small number of homes which were previously on the verge of eligibility for noise mitigation measures, will likely become eligible as a result and that it intends to provide these dwellings with the required mitigations as soon as possible.
"Daa fully appreciates the impact the ongoing situation is having on our local communities and for which we again sincerely apologise," the statement added.