Of all the videos posted on Konstantin Samoilov's YouTube channel, the most watched by a significant margin is one entitled "My Last Big Mac Meal". It was uploaded last week and refers to the decision by McDonald's to suspend its operation in Russia.
As you might expect, it features Konstantin ordering one last Big Mac in Moscow. Before taking a bite, he proclaims, "Good old friend, it's been a pleasure. Thanks for coming to my country."
The fast-food chain has some 850 outlets in Russia and the vast bulk of these restaurants have now pulled the shutters down amid the ongoing invasion of Ukraine.
The only McDonalds outlets still open are some of the roughly 100 franchisee-owned branches. Complicated legal agreements make these harder to close, due to third-party ownership.
For Moscow resident Konstantin, the mass closure represents something more significant than just food.
"It's a huge symbol. McDonald's was the first company that broke the Iron Curtain in 1990 and it was a gulp of fresh air, of freedom. It was the first sight of the West that we could see up close and personal," he said.
"And now we feel completely the opposite – at least I do. Everything is fast going back to where we came from."
He remembers what life was like under the former Soviet Union and does not want to see a retreat of Western businesses out of Moscow.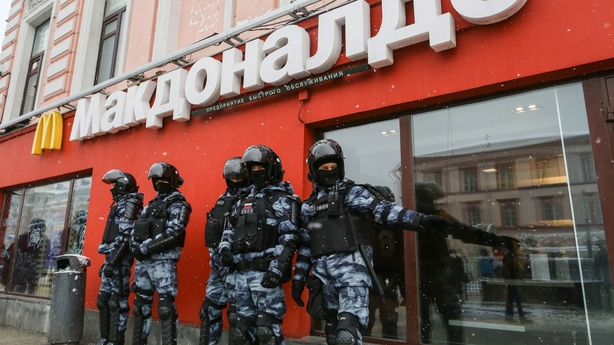 On a guided video tour around a local shopping centre, Konstantin explained to Prime Time that Starbucks, Zara and Pull & Bear are among several shops that have closed in recent days.
While supermarkets remain open, the price of food has risen significantly.
Medical supplies to pharmacies have also been impacted – and Konstantin's wife, who takes hormones to support her thyroid function, has felt the impact personally.
When she went to refill her meds in her local pharmacy, the pharmacist looked at her as if she was crazy and told her that they had been out of stock for three weeks, Konstantin said.
He has since resorted to sourcing the same medication from a friend living in Uzbekistan, who will hopefully deliver it the next time he visits Moscow.
Retail and pharmaceutical constraints form part of a long list of sanctions impacting life in Russia right now.
Bank lending and the transfer of money has been curtailed. Streaming platforms like Netflix have suspended their operation. Just one week after Russia invaded Ukraine, the EU decided to ban all Russian aircraft from operating in its airspace.
Russian sport has also been negatively impacted, with athletes from the worlds of figure-skating, basketball, track and hockey being banned from participating in international competitions.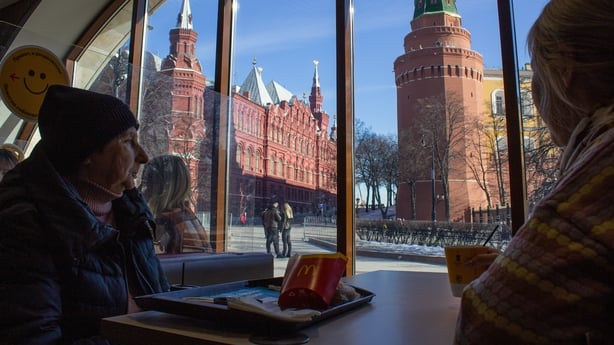 Ice hockey is a particular sore point, since it is President Vladimir Putin's favourite team sport.
The Russian national men's hockey team, nicknamed the Red Machine, came to dominate the sport internationally during the Soviet era.
With CCCP, the Russian abbreviation for the Soviet Union, famously emblazoned across their jersey, the national team consistently won gold at the Olympics from the 1950s through to the 1980s.
In modern times, the Russian team has been unable to replicate that success, but Mr Putin has used the sport for publicity purposes, taking to the ice in the national Russian team uniform for ceremonial games.
But now the International Ice Hockey Federation has suspended all Russian and Belarusian national and club teams from competitions until further notice.
Football has also made moves to sanction Russia. UEFA ensured St Petersburg was stripped of hosting this year's Champions League final, while Russian clubs have been kicked out of European club competition.
Russia's qualification for the 2022 World Cup is officially over. They had been due to play Poland this week in a play-off game, but Poland have received a bye into the next round.
Despite the sanctions, Konstantin does not feel Russian people are being unfairly targeted.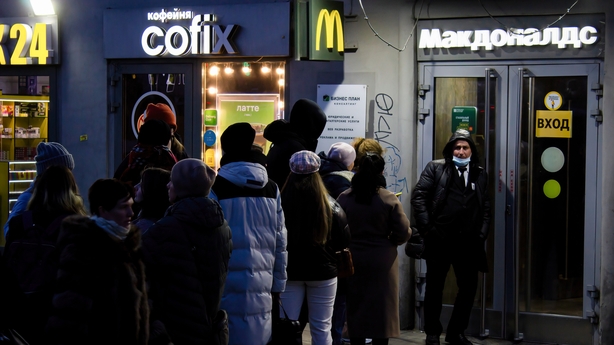 "I do not think that the Russians have been treated unfairly. I think that the Ukrainians, regular people who woke up one day to be displaced and exposed to dangers, harm, and combat – I think they have been treated unfairly," he said.
Many people in Russia are still in shock and denial, he said.
"Life in Moscow is dark and cold. A lot of people are depressed. A lot of people – their heart is bleeding for what is happening in Ukraine."
Despite the state-controlled media environment, Konstantin said that a lot of people disagree with Mr Putin's decision to invade Ukraine.
"A lot of people find the situation atrocious," he said.
However, he does acknowledge that people he knows support President Putin and Russia's actions.
"There are quite a few who are supporting. I know quite a few myself personally. I think they are misinformed. They don't know the whole truth. They think Russia has moved in to de-nazify Ukraine and demilitarise," he said.
Going forward, one of Konstantin's big concern is that YouTube will be restricted in Russia in the coming days. It is his primary platform for communicating with over 40,000 subscribers.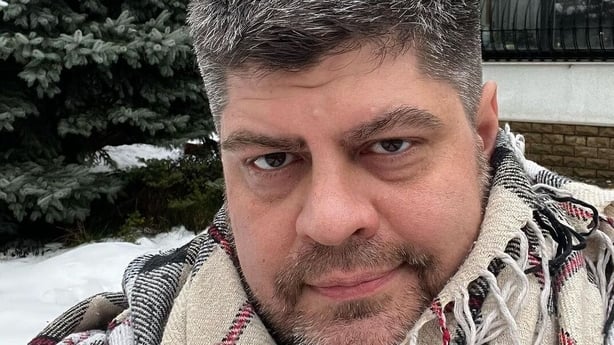 Earlier this week, a Russian court ruled to ban Facebook and Instagram in the country.
It's part of the Kremlin's crackdown on access to Western media. Facebook's parent company, Meta, has been labelled as "extremist" by the courts in Moscow.
Konstantin believes YouTube is now in the balance. The Russian media watchdog, Roskomnadzor, recently accused the site's owner, Google, of being anti-Russian.
On his YouTube channel, called "Inside Russia", Konstantin now carries a message instructing his subscribers to join him on Telegram if the internet is shut off in Russia.
Telegram is one of the few platforms, along with WhatsApp, that the Russian state has left alone. For now.
While he understands there is risk in continuing to post videos about life in Moscow, Konstantin believes it is important that the truth gets out. He does not want to see a return to the days of communist Russia.
"Russian English-speaking YouTubers – they silenced themselves, so to speak. Most of them are younger than me. They don't remember what the USSR was like, and I do," he said.
"We must not let the old USSR come back. This is why I'm speaking up."