What will Ireland look like when the majority of the country is inoculated? It's a question that will be asked over the coming months as the rate of vaccination ramps up across the spring and into summer.
So far, around 10% of people in the country have received one vaccine dose. And 3.7% have received a second dose.
A blueprint for how we might live exists in Israel. They've given a first dose of the vaccine to 60% of the population, and two doses to over 53%.
With the country emerging out of lockdown, Israel now operates a Green Pass system. It means people who are vaccinated carry a certificate to confirm they have received two doses, either in the form of a sheet of paper or a phone app with a QR code.
The pass is valid for six months, effective the week after receiving the second dose.
Daniel Rosehill, originally from Cork, now lives in Jerusalem. Since receiving his Green Pass, Daniel has been enjoying freedoms like the gym, swimming pools, bars, restaurants and hotels.
They all require a Green Pass to enter.
"It shows, basically, that you've had your doses. It shows what type of vaccine you had, what date you had your doses," Daniel told Prime Time.
"When you go into a gym or a bar, there is someone checking for your Green Pass. So far, they've been pretty strict across all the places I've been."
Daniel regularly travels by train or bus to Tel Aviv, where mask-wearing is still essential on public transport and in taxis.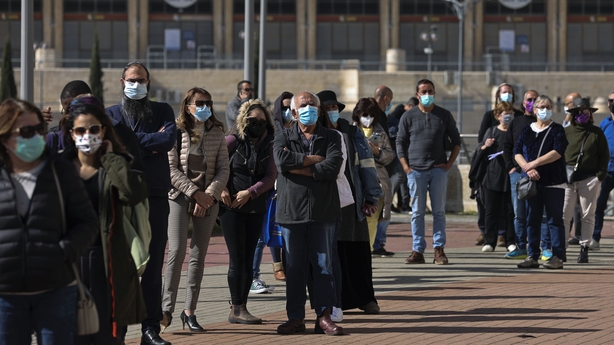 He told Prime Time that many young people flock to Tel Aviv for its nightlife, but the roll-out has been trickier with this cohort. Some regions are trying to incentivise them to get vaccinated.
"In Tel Aviv, some of the bars were doing a shot-for-shot campaign where you'd get a shot of alcohol in exchange for getting the vaccine," Daniel said.
In January, Covid-19 was surging through South Africa, with cases at almost 22,000 per day. But, despite fears about the variant first seen in South Africa, also known as B1351, cases have steadily fallen in recent months to around 1,000 cases per day.
The decline has confounded experts, since it was achieved without a stringent lockdown. The country's vaccine roll-out has also been slow.
In February, South Africa suspended its use of the AstraZeneca vaccine after it showed a low level of efficacy against mild and moderate cases of the variant.
Last week, the country's health ministry said it had sold on its unused AstraZeneca doses to other African Union member states. They had aimed to vaccinate 1.5 million people by the end of April, but that has since been revised to 500,000.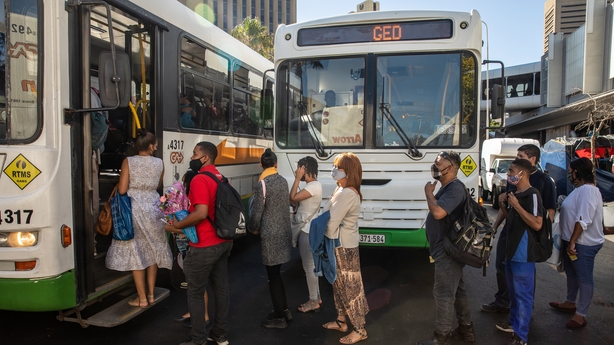 The government has now ordered nine million doses of the single-shot Johnson & Johnson vaccine.
Despite international concern about the South African variant, Tyrone native Sean Campbell said that the panic had subsided in Cape Town, where he is based.
"For the time being, the government has lifted most restrictions. By day, particularly on the weekends, people are out and about," Sean said.
"A lot of South Africans have commented how they have read about the variant more in the international media. When it first emerged, there was quite a bit of fear, but we pretty quickly realised that the same measures were going to help deal with it. We just had to be extremely careful."
In France, a new lockdown came into effect last Friday after a rise in Covid cases threatened to overwhelm the ICUs of Paris hospitals.
While Mandy Cherie from Donegal is confined to her apartment, many other Parisians made a break for the countryside.
"Every time the government announces there's going to be a lockdown, there's always a mass exodus from Paris," she said, noting that many would have secondary residences outside of the city.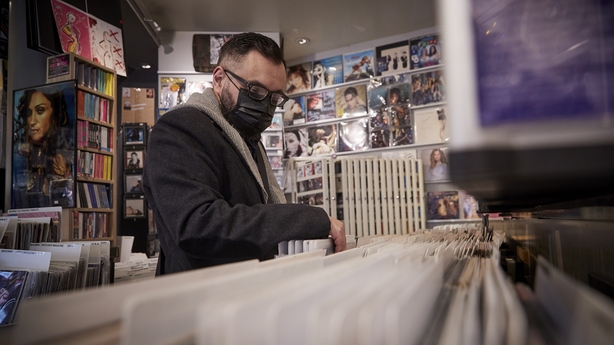 The lockdown comes against the backdrop of a slow vaccination roll-out in France. Around 9% of the population have had their first jab, while the AstraZeneca vaccine is only being administered to over-55s.
There is a lot of scepticism about the vaccination programme in France, partly because of how quickly regulators approved the vaccines, Mandy noted.
"Culturally the French are very sceptical, so a lot of people are waiting to see the results of the vaccine abroad before they take it themselves," she said.
While non-essential retail outlets have once again been shut, the list of essential stores that can remain open includes bookshops, music stores, hairdressers, florists and chocolate shops. People are also allowed outside, provided they stay within a 10km radius.
In Denmark, the government plans to lift restrictions once all over-50s have been vaccinated. Businesses, sports and cultural attractions will be allowed to reopen in stages throughout April and May. The country will also introduce vaccine passports, which will be required in some instances.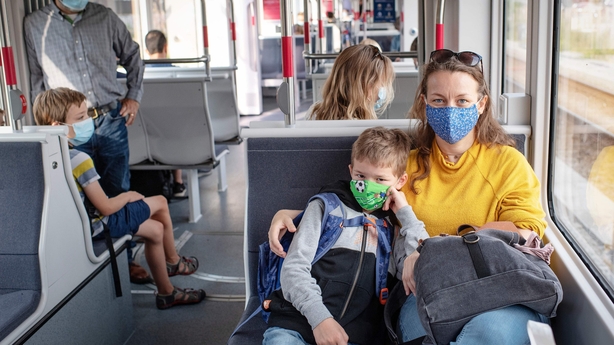 So far, authorities in Denmark have administered one dose to around 11% of the population. Chris Gallagher, from Coolock, now lives in Holme-Olstrup, 80km south of Copenhagen.
"The restrictions are still quite tight, but they hope to have everyone vaccinated by the end of July. The Danes have been very disciplined. They've really listened to the government," Chris told Prime Time.
"Not everyone agrees with it, but people have come together – and they've really followed the main goals of the government."
The Danish roll-out has been boosted by the country's digital healthcare system, which allows people like Chris to access their medical history online and receive messages directly from medical professionals.
Those administering the vaccine roll-out use the system to determine which cohorts of the population should receive a jab first.
"Everything is logged into this database, so they know everything about every individual's health in the country," Chris said. "So they can pinpoint exactly who will need the vaccination first."