The Presidential Election has delivered a resounding result, with Michael D Higgins elected on the first count to serve a second term in Áras an Uachtaráin.
Meanwhile, a referendum on the place of blasphemy in the Constitution has also been passed by a large majority of those who voted.
Here are ten things that stood out from the result:
Higgins goes coast to coast
Not alone did Michael D Higgins win the election, he did so with a clean sweep of the country and 55.8% of the first preference vote.
From leafy south Dublin to the rugged west coast, all 40 constituencies fell in his favour.
As mandates go, it certainly is a comprehensive one.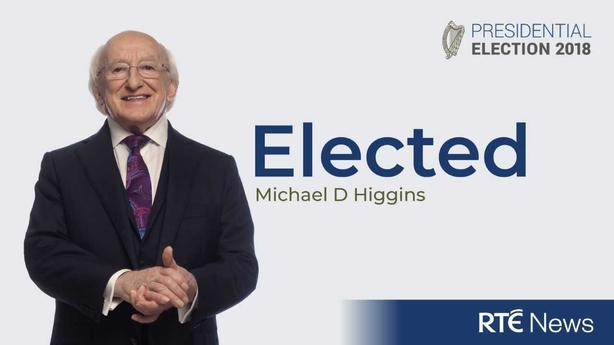 Dublin Bay South leads the way
While Mr Higgins topped the poll in every constituency, it was in south Dublin that he recorded his best results.
He secured more than 70% of the vote in both Dún Laoghaire and Dublin Bay South, with 71.5% of voters in the latter endorsing the poet.
Watch: 'I hereby declare Michael D Higgins elected to the Office of President of Ireland' pic.twitter.com/HMh86lPsUz

— RTÉ News (@rtenews) October 27, 2018
Turnout not exactly brisk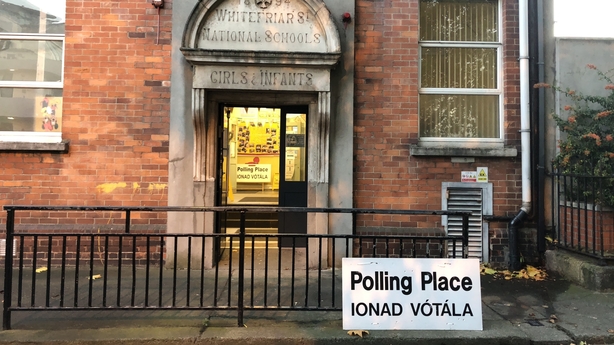 There was much talk yesterday, particularly early in the day, about the low level of turnout around the country.
By midday, figures were far lower than in the referendum on the Eighth Amendment earlier this year.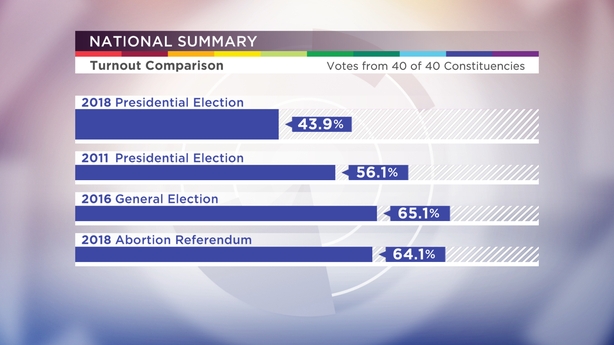 However, there was something of a 'teatime rush' and overall the turnout of 43.9% wasn't as low as some expected.
Nonetheless, it was 12.2% down on the 2011 Presidential vote and 21.2% down on the 2016 General Election.
Duffy defeated by spoiled ballots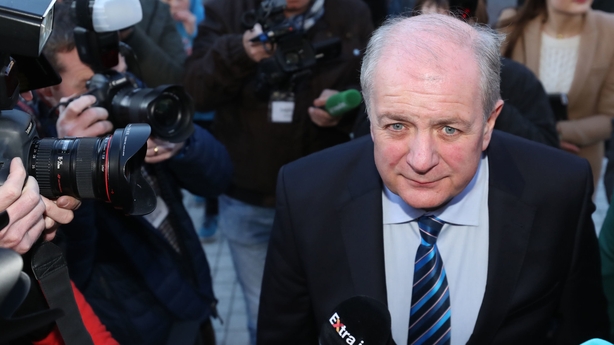 Businessman Gavin Duffy finished last of the six candidates, with 2.2% of first preference votes.
Most notable was the fact that there were more spoiled ballots in Dublin South-Central than there were votes for the former Dragon's Den investor.
Casey polls strongly in rural areas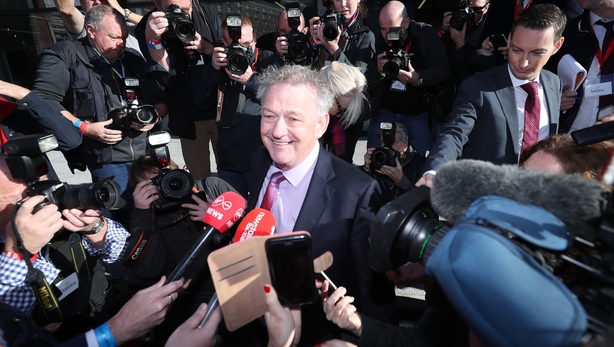 Peter Casey finished second in every constituency, but there was a clear rural/urban divide in his support.
While his first preference support in the Dublin constituencies was in the mid to high teens, he reached 34.5% in Roscommon-Galway and 34.2% in Limerick County.
The Derry-born businessman also got more than 30% of the vote in Galway East and across the midlands constituencies.
Poor showing for Sinn Féin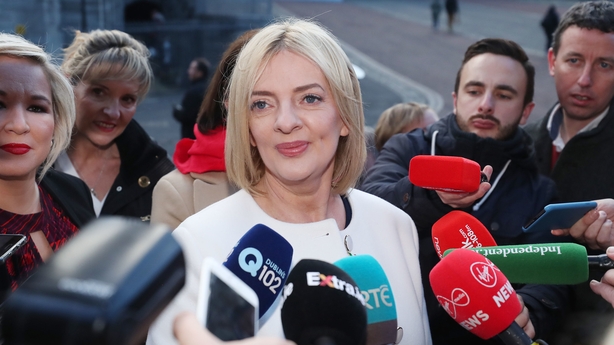 Sinn Féin were the only party to run a candidate, with Fine Gael, Fianna Fáil and Labour all backing the incumbent, who ran as an Independent.
That decision did not garner the support that many in party headquarters would have expected, as Liadh Ní Riada received just 6.4% of first preference votes.
By comparison, the late Martin McGuinness got 13.7% of first preferences in 2011.
Publicly, Ms Ní Riada said she was happy to have brought the issue of Irish unification to the forefront during her campaign, but questions may be asked about the lack of public support.
Third time lucky for Gallagher?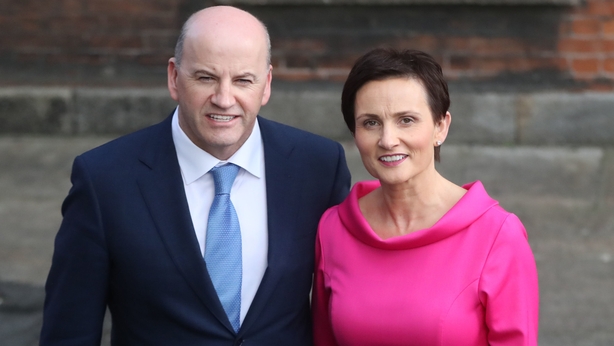 Seán Gallagher, one of the three former Dragon's Den investors in the race, came third with 6.4% of the vote - just pipping Ms Ní Riada by 527 votes.
Having also finished second to Mr Higgins in 2011, Mr Gallagher has nonetheless refused to rule out a third run for the Áras, although he now will have to wait until 2025.
Freeman rules out another run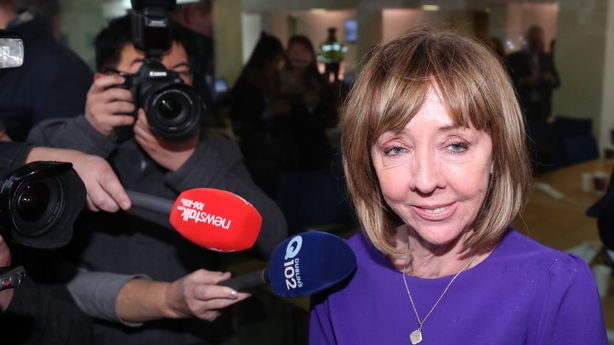 While Seán Gallagher remains open to the idea of running again in 2025, Pieta House founder Joan Freeman said she doesn't think she will run for public office again.
Speaking this evening, Ms Freeman said she was exhausted and deflated, but proud of her campaign team.
Overall, the senator got 6% of the first preference vote, in keeping with her polling figures.
Blasphemy banished from Bunreacht
While the Presidential Election stole most of the limelight, the country also voted overwhelmingly to remove the reference to blasphemy in the Constitution.
Just under 65% of the electorate voted in favour of the amendment.
That figure is broadly in keeping with the recent trend of liberal referendum results.
In 2015 Ireland voted to legalise same-sex marriage, by 62.1%, and this year 66.4% of voters were in favour of legalising abortion.
Public support for keeping the Angelus
Interestingly, while people voted to remove the blasphemy reference from Bunreacht na hÉireann, a majority also said they were in favour of RTÉ continuing to broadcast the Angelus.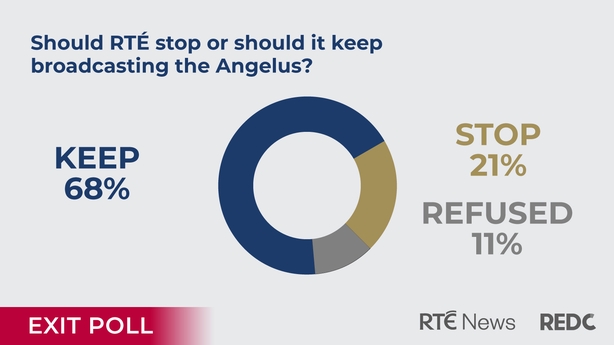 68% of those asked whether RTÉ should stick or twist on broadcasting the Angelus were in favour of keeping the one-minute moment of reflection on air.
21% felt it was time to call time on it, while 11% of those polled refused to answer.