Taoiseach Micheál Martin has said it is important that the Government learns lessons from the controversy surrounding the appointment of Kathernine Zappone as a special envoy.
Documents released by the Department of Foreign Affairs show that Katherine Zappone was told of her impending appointment to a UN role by the Minister for Foreign Affairs more than four months before the matter was agreed by Cabinet.
Speaking in Cork earlier today, Mr Martin said one of the lessons would have to be that any future appointments would have to be made by open public competition.
He said a full review of the role of envoys would have to be conducted by the Department of Foreign Affairs, including the added value they may bring in certain situations.
The Department of Foreign Affairs this afternoon released a file of documents relating to the proposed appointment.
Ms Zappone served as Minister for Children in the last Fine Gael-led government, but lost her seat in Dublin South-West in the 2020 general election.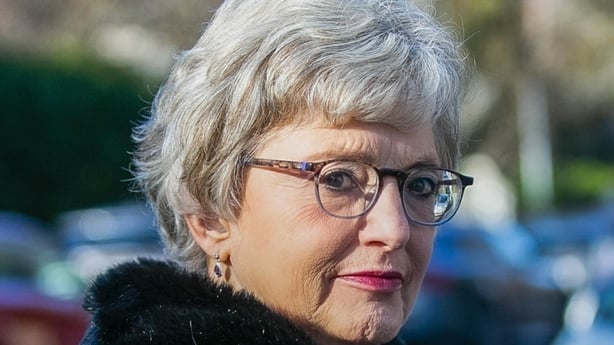 Her appointment in July as special envoy was strongly criticised by the Opposition and also caused tension between the coalition parties after the Taoiseach said he was not given advance notice before it was brought to Cabinet.
Ms Zappone later decided to decline the position, saying at the time, "it is clear that criticism of the appointment process has impacted the legitimacy of the role itself".
Around 100 records were released by the department in advance of Minister for Foreign Simon Coveney returning to the Oireachtas Committee on Foreign Affairs tomorrow to answer questions about the controversy.
In a statement this afternoon, Mr Coveney said he was eager to go through all the documentation with the committee tomorrow morning.
The minister said he would give a complete explanation of the timelines and decision-making process on bringing a recommendation to Government to establish the post.
"The significant detail set out in the files shows the extent of work that took place within different units of my Department," the statement added.
"I am sorry that this appointment has caused such controversy for the Government. I have apologised to the Taoiseach for the failings on my part in relation to this issue and I have no hesitation in doing so again," he said.
Mr Coveney noted that a review of envoy positions is ongoing in the Department, adding, "however I agree with the Taoiseach's call for all future appointments to be made by open public competition".
Minister for Finance Paschal Donohoe said he notes the publication of the documents relating to the special envoy appointment.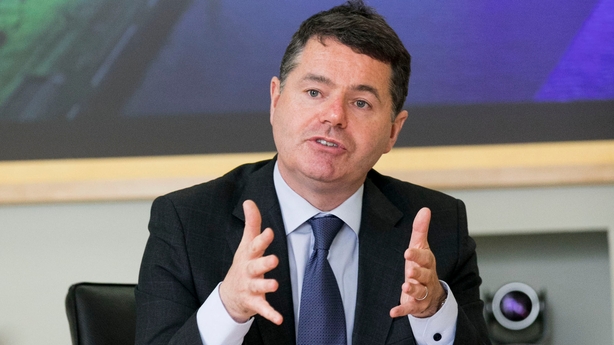 "The records contain a reference to me in messages between Minister Coveney and Katherine Zappone. I believe it is important to give context to those messages," he said in a statement.
"At the end of last year Katherine sought my advice regarding a future in the UN and other international organisations. I suggested she contact Minister Coveney for advice. At some point in the New Year I mentioned this potential contact to Minister Coveney.
"I had no further engagement with Minister Coveney on the matter," he added.
On Saturday, Mr Martin said there would be a "comprehensive" release of documentation which would bring "clarity" to the matter.
He also repeated his view that "a sense of perspective" was required, given that the special envoy post was a "part-time position."
---
Read More:
Taoiseach wants 'transparent' information about Zappone appointment
Coveney to appear at committee to clarify texts
Tánaiste releases details of Coveney, Zappone texts
---
Speaking in London today, Tánaiste Leo Varadkar said: "I think in relation to the Zappone appointment it is important as the Taoiseach said to put this in perspective.
"Special envoys have been appointed for years. They're usually appointed directly, either by the Minister of Foreign Affairs or the Taoiseach, and they've never been advertised in the past and didn't require a Cabinet approval.
"But I think this affair does require us, if you'd like, to review those procedures and make sure that we don't have the kind of internal communications failures that occurred happening again," said Mr Varadkar.
Opposition parties said Mr Coveney has many questions to answer.
Sinn Féin's John Brady contended that the minister misled the committee at its last hearing - a charge Mr Coveney flatly rejects.
Labour leader Alan Kelly said "serious questions remain" regarding Mr Coveney's practice of clearing his mobile phone of messages given Freedom of Information rules.
Last Wednesday, Mr Coveney said the reason he had deleted text messages with Tánaiste Leo Varadkar regarding a meeting with Ms Zappone was because his phone has been hacked in the past.
Mr Varadkar later released the text message communication he had with both Mr Coveney and Ms Zappone about the special envoy role.
People Before Profit TD Paul Murphy has written to Information Commissioner Peter Tyndall, asking him to investigate whether Minister Coveney breached the Freedom of Information Act.
Social Democrats co-leader Róisín Shortall claimed that "... when it comes to Fine Gael, connections are more important than credentials."
In his letter to the committee last week, Mr Coveney said the hacking of his phone in 2020 had been dealt with "swiftly and thoroughly" by his department and gardaí.
Additional reporting: Paschal Sheehy