Long before 'New Politics' or confidence and supply arrangements, Des O'Malley led the way in transforming the old status quo in Irish politics. Mr O'Malley, who died today aged 82, will be remembered as the politician who stood by the Republic.
Speaking in 1985, he famously said: "Truly the mould of Irish politics has been broken" and today he will be remembered as the resolute politician who was at the forefront in breaking that mould.
The young solicitor entered public life in the 1968 by-election to fill his late uncle Donogh O'Malley's Fianna Fáil seat in Limerick East.
Des O'Malley former minister and leader of the PDs has died.
"I am asking ordinary Irish men and women, who share my approach to politics, and my aspiration to renew our society in a genuinely republican mode to join with me in the Progressive Democrats."https://t.co/NBIFXIUUyA

— RTÉ Archives (@RTEArchives) July 21, 2021
As education minister, Donogh O'Malley, introduced free secondary schooling. He was no easy act to follow and the new TD was immediately nicknamed - 'The Man from Uncle' (a play on the name of the 1960s US television series).
Speaking to the RTÉ's Seven Days programme during that by-election campaign, the fledgling candidate said that the most common issue coming up on the doors in Limerick was concern around housing provision in the region.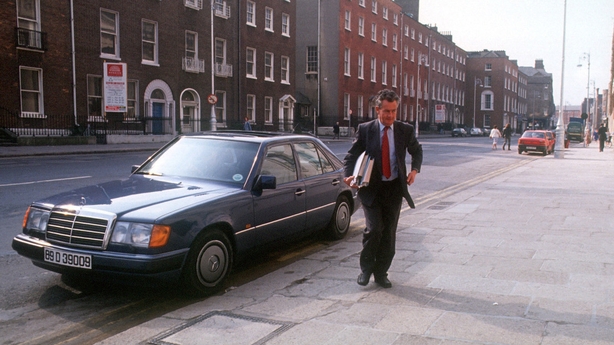 In 1970, 31-year-old Des O'Malley was appointed Minister for Justice under Taoiseach Jack Lynch, for whom he had served as parliamentary secretary and government chief whip in his first two years as a TD.
As Minister for Justice he took a tough line with the IRA, establishing the Special Criminal Court and introducing the Offences Against the State Act.
He later recalled those turbulent times on the Late Late Show in October 2014: "I received threats from the Provisional IRA particularly. I was told by the guards that I couldn't stay in the same place in Dublin for more than a week, so I used to have move around all the time."
His no-nonsense style carried through to other portfolios, principally that of Industry and Commerce. During the 1973 General Election, Jack Lynch predicted that Des O'Malley would lead Fianna Fáil.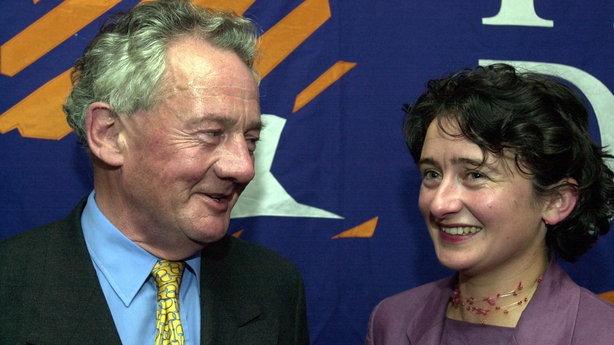 He didn't, but he formed an intense rivalry with the man who would - Charles J Haughey.
Speaking in a four-part TV documentary made by Gerry Gregg in 2001, O'Malley was forthright in his views on Charlie Haughey.
He said: "There were times when you began to think that the relationship of some of the deputies towards Mr Haughey was like that of cult members to the cult leader, even when objective evidence that the leader of the cult was on shaky ground and was acting in a dubious fashion.
"They went into a form of denial and couldn't see it when it was pretty plain in front of their eyes."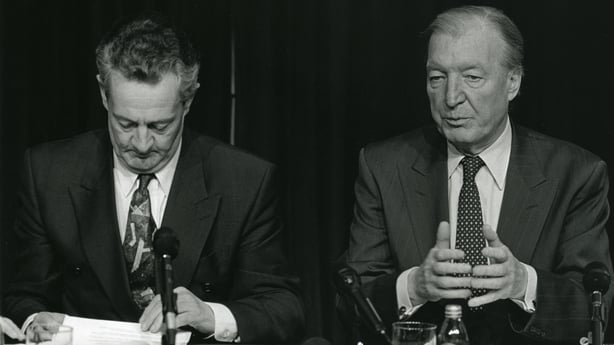 He broke ranks with Fianna Fáil in 1985, when he clashed with Mr Haughey over the repeal ban on contraceptives for the unmarried.
In his seminal Dáil speech on the issue in February 1985, O'Malley said: "The politics of this would be very easy. The politics would be, to be one of the lads, the safest way in Ireland. But I do not believe that the interests of this State, or our Constitution and of this Republic, would be served by putting politics before conscience in regard to this.
"There is a choice of a kind that can only be answered by saying that I stand by the Republic and accordingly I will not oppose this Bill."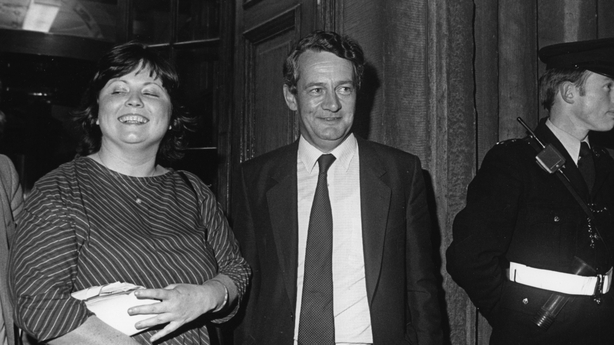 He will always be remembered for his "I stand by the Republic" speech. Afterwards the Fianna Fáil National Executive unanimously voted to expel him for what was deemed "conduct unbecoming."
Even though he was thrown out of the party that he had represented as a TD since 1968, O'Malley enjoyed a light-hearted moment as he was met by the media at the door of Fianna Fáil headquarters on the night of his expulsion.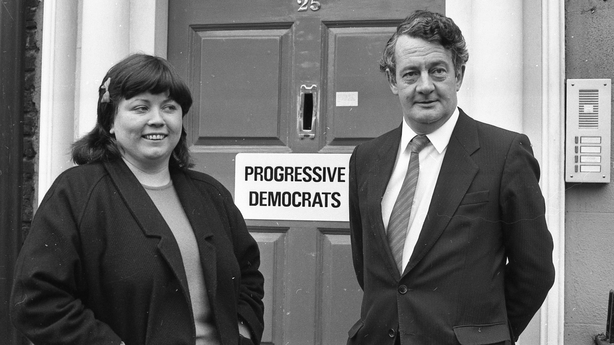 Coming out of the meeting with his wife Pat, turned to her and gave her a kiss before joking: ""I hope that's not conduct unbecoming."
On 21 December 1985, he founded the Progressive Democrats. The new political party marked a move away from civil war politics along the path of a liberal, pro-business and secular route.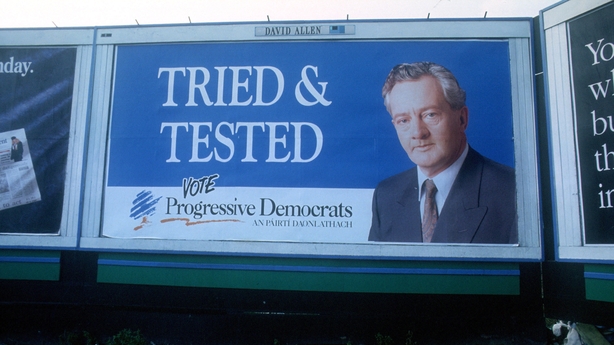 The PDs had undoubted appeal under O'Malley and in their first election in 1987, they won 14 Dáil seats.
Two years later the most unlikely of coalitions was formed when it became clear that Charlie Haughey needed Des O'Malley to form a government.
However, when Albert Reynolds replaced Mr Haughey as Taoiseach in 1992, relations were strained when Reynolds accused O'Malley of being dishonest during the Beef Tribunal.
The PDs pulled out of government and in 1993, Des O'Malley retired as party leader. He was beaten to the last seat in Munster in the 1994 European Elections by former colleague Pat Cox.
The 'Man from Uncle', who would stand by the republic, looked back on public life with few regrets.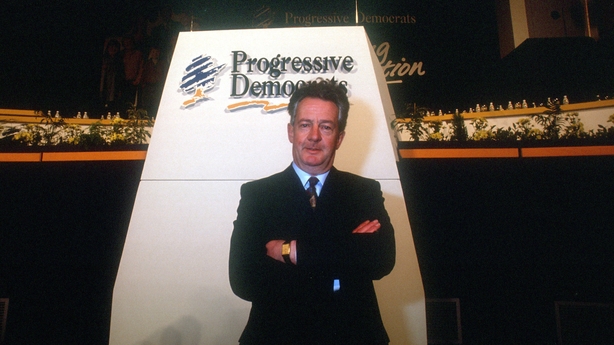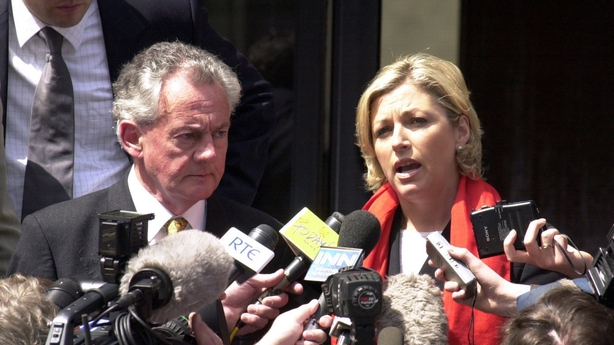 Speaking on the 2001 TV documentary, he said: "Just because my career didn't follow an entirely conventional route or path doesn't mean that I feel dissatisfied with it. I'm happy looking back that I did my best for a third of a century.
"And even if that entailed trodding on a fair number of toes and following a fairly lone path at times so be it.
"That's what I felt I was called to do."