The Chief Medical Officer has said he has a huge amount of regret about what happened to women who were affected by the CervicalCheck controversy.
Dr Tony Holohan said he had enormous sympathy for them because a basic commitment to each woman was not honoured.
Speaking at this evening's National Public Health Emergency Team briefing, he said the failure to feed back that information in their cases was something that "simply should not have happened".
However, the CMO stressed that it did not affect the clinical management of their cases because it was after their diagnosis was made.
More than 200 women received incorrect smear test results and later developed cervical cancer
Several of the women have since died and many others are terminally ill.
Dr Holohan said that a lot of work had been put in by Government to make mechanisms around CervicalCheck as patient and woman-centred as they possibly could be.
He said the Minister for Health had had ongoing engagement with representatives to enable him to inform Government about what the next steps in the process would be.
The CMO said arrangements were in place to learn lessons on what happened in the CervicalCheck service, but also to learn from the experience of people who had been harmed and who have reasonable questions they want answers to.
When asked if he would like to apologise to Lynsey Bennett, who settled her case against the Health Service Executive yesterday, he said: "I'm not aware of the facts of the particular case. I am aware there was a settlement but I don't know any of the details. I know that a letter was read out in respect of that particular case by the clinical director of the programme that has addressed that particular issue."
Asked if he would like to apologise to any of the other women involved in the CervicalCheck controversy he said: "The State, as you know, and the Taoiseach, in the past on a number of occasions, has apologised in relation to what has happened. A very significant harm has been done to people who had the experience over the last number of years."
---
Read more:
Walsh warned over repeating CervicalCheck management criticisms
What is the CervicalCheck controversy about?
Portrait of healthcare campaigner Vicky Phelan sells for €58,000
---
Dr Holohan said it had been investigated in great detail - one carried out by Professor Gabriel Scally and the other by Royal College of Obstetricians and Gynaecologists (RCOG).
He insisted that the programme met quality standards but there were findings of a substantial wrong that it failed to deliver on commitments to share information with women.
He said a lot of learning had been gleaned from the experiences and was now being applied to the ongoing operation of the programme.
When asked again if he would like to apologise to any women involved in the controversy he said: "I certainly have a huge amount of regret as to what's happened to women in those situations."
Dr Holohan said there were design failures in the operation of CervicalCheck and in particular the commitment to share information back with individual women.
He said the Scally and RCOG investigations found that the programme operated to a very high standard in terms of its requirement to prevent cervical cancer.
However, he said a standard in terms of the commitment to feed back information to women was not met and "that was wrong, that simply shouldn't have happened".
Dr Holohan said a basic commitment to women was not honoured, but it did not impact the clinical care of women, and it was important to point that out.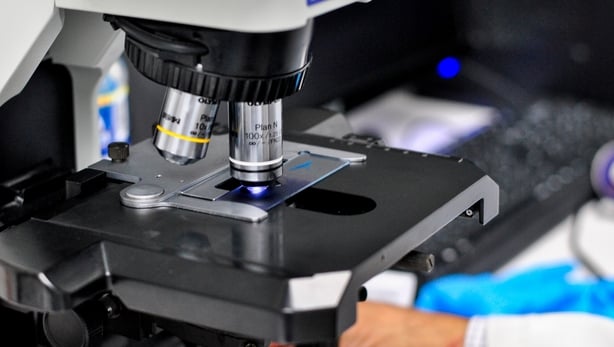 Meanwhile, the Taoiseach has said that he could not guarantee that Lynsey Bennett would be the last woman affected by the CervicalCheck controversy to go to court.
Micheál Martin said that he could not guarantee this because people have choices. 
However, he said the establishment of a tribunal meant that women do not have to go to court.
Speaking on RTÉ's Prim Time, he said it was not a deliberate ploy by the State to engage terminally ill women in court proceedings .
Mr Martin also said he had spoken to Ms Bennett in the past fortnight about her case.
Earlier, Tánaiste Leo Varadkar said the Government will advise the State Claims Agency to settle cervical cancer cases, when negligence is not disputed, "quickly, sensitively and in a kind and decent manner".
Replying to Labour leader Alan Kelly, the Tánaiste told the Dáil that the Government had given similar advice before but would "re-state" it again, adding: "I can give you that assurance."
Mr Kelly had said the Government needs to explain why women like Lynsey Bennett were being "dragged through the High Court" when she should be spending time with her two daughters.
He contended that the Government's Cervical Tribunal was "a waste of time" because "nearly 200 more cases are lined up" for the courts.
The Labour leader said the inertia of the Government and Health Minister Stephen Donnelly begged the question: "Are the State's claims agencies literally waiting for women to die because it will be cheaper for the State?"
The Tipperary TD said he sent the Civil Liabilities Amendment Bill to the Health Minister last September, but there not been "an iota" back.
Mr Varadkar replied that it was a "good thing" that Ms Bennett's case had been settled, but as he was not "familiar with the details of the case" he could not comment further.
He said the Cervical Tribunal would be of assistance as it "allowed cases to be fast-tracked and dealt with in a sensitive way".
He added that the Civil Liabilities Act was currently being considered by government but described it as a "complicated legal area".
Mr Kelly said that "many women are getting worried" because they cannot get smear tests and called for GPs who can provide the service to be on the HSE website.
"If they are delayed, we all know the consequences," he said.
The Tánaiste said he understood the problem and would examine to see if the website could be updated.
Reporting Samantha Libreri & Paul Cunningham