A major clash involving the Chief Medical Officer at the Department of Health and a leading CervicalCheck patient advocate has been revealed in documents released under the Freedom of Information Act.
A letter sent by Dr Tony Holohan on 13 March to Lorraine Walsh took issue with remarks she made on social media and to the media, criticising his management of the CervicalCheck crisis.
The letter from the Department of Health warned Ms Walsh that the consequences of repeating the remarks in public would result in "a very strong response" and asked her to withdraw her original claims, regarding his role.
"You have also issued tweets in which you have made baseless allegations against me which are at variance with the facts", the letter stated.
Ms Walsh was invited on to the CervicalCheck Steering Group last year as a patient representative by the Minister for Health.
A spokesperson for Minister Simon Harris said he was not aware of the letter in advance of it being sent.
The spokesperson said the minister accepted the context of the letter, as outlined by the department, under the Freedom of Information document release.
Dr Holohan is co-chairperson of the CervicalCheck Group.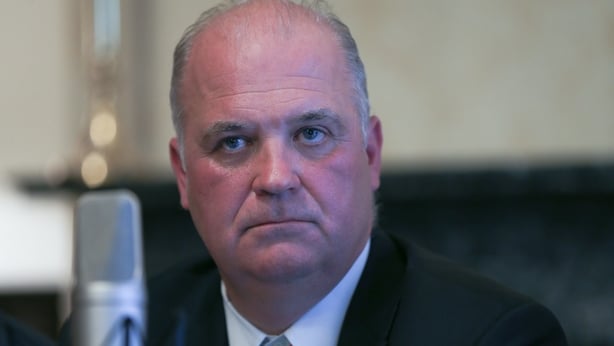 The correspondence was released following a Freedom of Information request by RTÉ News and a Parliamentary Question and a separate Freedom of Information request by Labour's Health spokesperson Alan Kelly.
In his letter, Dr Holohan asked Ms Walsh to agree to engage with him "in meditated discussion" over her remarks, in advance of the next CervicalCheck Steering Group meeting "so that we can continue our important work together".
He suggested that an independent HR person be involved in the mediation.
---
Read more: What is the CervicalCheck controversy about?
---
In a covering note, as part of the Freedom of Information release documents, the Department of Health sought to outline what it described as the context of the letter.
It said that patients play a central role in the development of health policy and reform.
The department said that the letter advised Ms Walsh that a statement attributed to her about Dr Holohan was untrue and did not reflect his advice when the CervicalCheck controversy broke in April 2018.
It said that in an effort to restore trust and confidence with Ms Walsh and move past the event, both were committed to engage in mediation.
In the end, no mediation took place.
The department said it was committed to maintaining strong and constructive relationships with all patient representatives.
The spokesperson for Mr Harris said he believed it was vital to support patient advocates and ensure their input was valued and respected.