Taoiseach Micheál Martin and Tánaiste Leo Varadkar have asked EU Commissioner Phil Hogan to consider his position, following his attendance at a golf dinner for 81 people in Clifden last Wednesday.
Mr Hogan last night issued an apology for attending the Oireachtas Golf Society event.
Tonight, a Government spokesperson said: "They [Micheál Martin and Leo Varadkar] both believe the event should never have been held, that the Commissioner's apology came late and that he still needs to give a full account and explanation of his actions."
The report that the Taoiseach and Tánaiste wanted Mr Hogan to consider his position was first published in the Sunday Independent.
A spokesperson for Mr Hogan told RTÉ: "There will be no response this evening to the call from the Taoiseach and Tánaiste that he consider his position.
"We will reflect on that."
Earlier today, the President of the Oireachtas Golf Society apologised "unreservedly" for the hurt caused by the dinner in a Clifden hotel.
Former TD and senator Donie Cassidy said he will fully cooperate with the Garda investigation into the event.
In a statement to the Westmeath Independent newspaper, Mr Cassidy said the dinner was held "under the department guidelines confirmed to us on Wednesday morning by the Irish Hotels Federation (IHF)".
He said: "I would like to apologise unreservedly on behalf of the Oireachtas Golf Society Committee for the hurt caused.
"It was not our intention to disregard Government or health authorities' advice."
He added: "I have been legally advised not to make any further comment at this time. I confirm that I will fully cooperate with the garda investigation."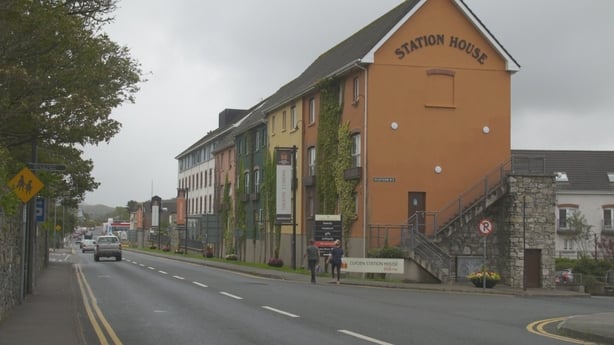 Former Independent TD for Clare and GP, Dr Michael Harty, has confirmed that he attended the golf dinner in Clifden.
"This was a serious lack of judgement and concentration on my part for which I take full responsibility," he said.
"I wish to apologise unreservedly to my profession, my patients, the people of Clare and the wider community.
"To attend this dinner showed very poor deliberation and leadership. I should have realised that such a gathering was not appropriate in the midst of a pandemic.
"I acknowledge the hurt and distress my actions have caused."
The Leas-Cheann Comhairle of the Dáil, Catherine Connolly, said today that the least anyone who attended the Oireachtas Golf Society event in Clifden should do is apologise unreservedly.
The Galway West Independent TD said that "one type of language is used to say we are all in this together and yet we do the opposite out in Clifden".
She said there are clearly rules for one segment of society that do not apply to another and she could "not be happy" with that.
Ms Connolly said she agreed with Ceann Comhairle Seán Ó Fearghaíl's suggestion that the Oireachtas Golf Society should be disbanded.
"We need to get behind the sense of entitlement of members who thought they could come together and simply ignore the rules and then - in an attempt to apologise - lay the blame on the hotel."
Taoiseach Micheál Martin has described as a "monumental error of judgement" the attendance of politicians other leading public figures at the golf dinner that reportedly breached Covid-19 guidelines.
Among the 81 attendees were the Minister for Agriculture Dara Calleary and Seanad Leas-Cathaoirleach Jerry Buttimer, who have both resigned.
Gardaí have launched an investigation into the event at a hotel in Connemara.
In addition to the resignation of Dara Calleary, the party whip was removed from three Fianna Fáil senators, and three Fine Gael senators, including Jerry Buttimer.
Additional reporting: Dyane O'Connor