Taoiseach Micheál Martin and Tánaiste Leo Varadkar have both said a golfing event in a Galway hotel on Wednesday night should not have happened.
The event, which was attended by more than 80 people including many public representatives, has resulted in a political crisis.
Dara Calleary has resigned as Minister for Agriculture and Jerry Buttimer has resigned as Seanad Leas-Cathaoirleach.
After a late night discussion with the Taoiseach, Mr Calleary tendered his resignation as minister first thing this morning. It was a position he had held for just 37 days.
But attention is now turning to Supreme Court Justice Seamus Woulfe and Ireland's EU Commissioner Phil Hogan, who were also among 81 guests who attended the Oireachtas Golf Society event in Clifden this week.
While both have apologised, members of the Opposition have urged them to consider their positions.
However, Government sources have said that political interference in relation to a member of the judiciary is out of the question and that the position of Mr Hogan is a matter for the EU Commission.
An EU spokesperson said Commissioner Hogan had acted in good faith and in hindsight would not have attended the event.
Both the Taoiseach and Tánaiste, who met this morning, have said the event should not have happened.
Green Party leader and Minister for Climate Action Eamon Ryan also said the event should not have happened.
---
Read More: 
Resignation ends Calleary's short ministerial reign
Hogan says he 'complied fully' with quarantine requirements
Live: Updates on developments over Galway event
---
People all over the country have made very difficult, personal sacrifices'
Earlier, the Taoiseach said he accepted Mr Calleary's resignation from Cabinet.
Mr Calleary said the Taoiseach is "both angry and disappointed" in him and he had let him and his colleagues in Government down, "so he is entitled to be angry and disappointed and they are all entitled to that anger and disappointment". 
Speaking on Midwest Radio, the former minister acknowledged that he had caused unintentional damage to the work done by frontline and public health workers and their families. 
He said he had had a wonderful four or five weeks as minister and had been really excited about the job and "was getting stuck in ... but someone else will now have the honour of leading that wonderful organisation". 
Mr Calleary said that he would recommit to getting the public health message out, particularly coming into the winter.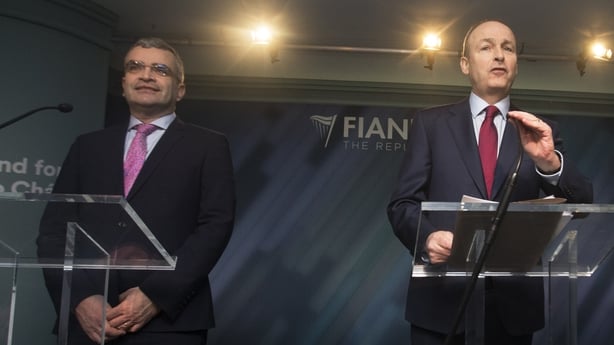 In a statement, the Taoiseach said Mr Calleary's attendance at the event was "wrong and an error of judgement on his part".
The Fianna Fáil leader said: "People all over the country have made very difficult, personal sacrifices in their family lives and in their businesses to comply with Covid regulations. 
"This event should not have gone ahead in the manner it did given the Government decision of last Tuesday."
He added that Mr Calleary "remains, a committed and dedicated public representative".
It is intended that the Taoiseach will take over the agriculture portfolio until the Dáil is due to return on 15 September, however there are growing calls for an immediate recall of the House. 
Mr Varadkar said the event should not have happened and has removed the party whip from three Fine Gael senators who attended.
In a statement, Mr Varadkar said he understands how extremely difficult the restrictions have been for people and the enormous sacrifices that have been made and "as representatives we should lead by example". 
He continued: "In recognition of the seriousness of this matter, I have removed the party whip from Senators Jerry Buttimer, Paddy Burke and John Cummins."
In a statement released this afternoon, Mr Ryan said: "This event should not have taken place, it was a clear breach of the Covid-19 regulations. I think Dara Calleary has done the right thing."
Mr Ryan said the Government needs to "reflect, regroup and refocus our attention on what needs to be done".
Gardaí said they are investigating alleged breaches of Covid-19 public health guidelines at an event held in Galway on Wednesday.
In a statement on Twitter, Mr Buttimer said he had tendered his resignation as Leas-Cathaoirleach of the Seanad.
My letter to Cathaoirleach of the Seanad @SenatorMarkDaly pic.twitter.com/m0hCqyZJC8

— Senator Jerry Buttimer (@jerrybuttimer) August 21, 2020
Mr Buttimer apologised unreservedly for attending the event, which he said was an unintended but serious lapse of judgement.
Fianna Fáil has also said that the party whip has been removed from the three Senators from the party who attended the event.
The Irish Examiner reported last night that 81 people were at the dinner, with guests split into two separate rooms.
On Tuesday, the Government announced new restrictions to halt the spread of Covid-19, which included limits on social gatherings and that no formal or informal events or parties should be organised in restaurants, cafes and hotel restaurants.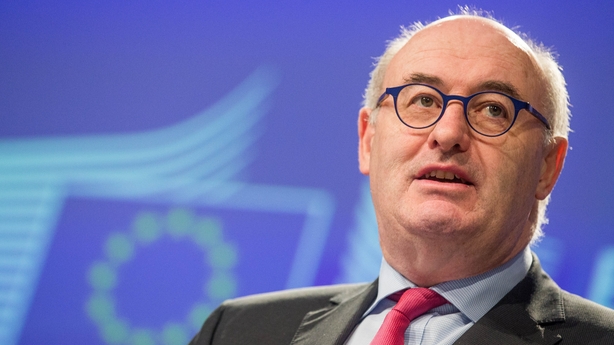 Minister for Further and Higher Education Simon Harris said it is a stomach punch to everyone in the country who has sacrificed so much.
There are growing calls from Opposition parties for an urgent recall of the Dáil.
In a statement on Twitter, Mr Hogan said he attended the event "on the clear understanding that the organisers and the hotel concerned had been assured [by the Irish Hotels' Federation] that the arrangements put in place would be in compliance with the Government's guidelines". 
"Prior to the event, I had complied fully with the Government's quarantine requirements, having been in Ireland since late July," he added.
The EU Commission has said Mr Hogan attended the event in good faith, believing arrangements were Covid compliant.
A Commission spokesperson said: "With hindsight he would not attend an event which is not in line with the obligations introduced at a local level.
"But it is not here, for the Commission, to comment further on the number of people that attended this event and on whether the event, on what respect, was or wasn't compliant with the guidelines and regulations introduced by the Irish Government."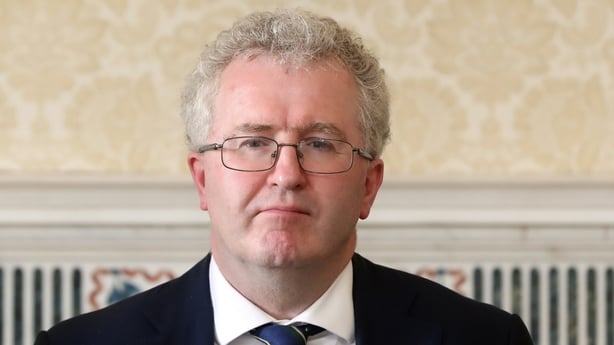 Mr Justice Woulfe confirmed he attended one day of the Oireachtas Golf Society outing as a guest, but said he was "not aware in advance that there was going to be an organised dinner as part of the event".
In a statement, he said that he attended based on the understanding that the event would be within the public health guidelines, and would "never disregard governmental or health authorities' advice regarding public health".
"That I ended up in a situation where breaches may have occurred, is of great regret to me, and for which I am sorry. I unreservedly apologise," he said.
Others in attendance included independent TD Noel Grealish and former RTÉ broadcaster Sean O'Rourke.
Mr Grealish also apologised unreservedly for attending the golf event.
Speaking on Galway Bay FM, Mr Grealish, who is the captain of the society, said he sat at a table with six people and exercised social distancing.
He claimed he was assured the event met new public health guidelines, but now realises his error of judgement.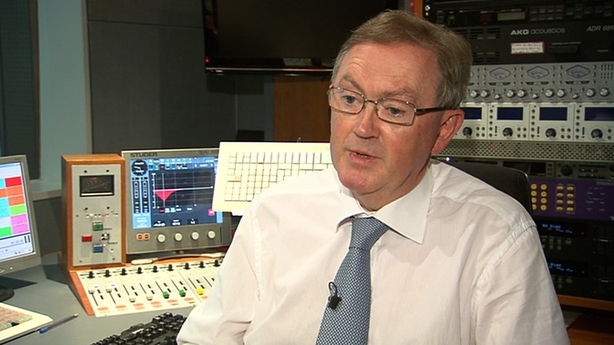 In a statement this afternoon, Mr O'Rourke said he "should not have been at the dinner".
He said: "To those of you wondering what if I was still asking the questions rather than facing them I just want to say:  You're right. I should not have been at the dinner in Clifden on Wednesday. 
I don't have a defence. I was invited to play golf and I really didn't consider it beyond that, other than to assume whatever was happening would be acceptable from a public health point of view.
"I very much regret that lack of thought and interrogation on my part, and I apologise unreservedly for it."
Update from the Irish Hotels' Federation 
In a statement, the Irish Hotels' Federation (IHF) said it had sought clarification on a number of issues from the Department of Tourism following the Clifden golf dinner controversy.
"The operational guidelines, which were developed by Fáilte Ireland in collaboration with the IHF are detailed and complex, and evolve with changing public health advice.
"This afternoon we received interim guidance from Fáilte Ireland in relation to businesses serving food and gatherings, including the restriction of gatherings to six people indoors and 15 people outdoors with weddings for up to 50 people including staff exempt.
"We are expecting additional guidance on urgent points of clarification early next week."