Taoiseach Leo Varadkar has said he is keen to meet an annual 7% reduction in greenhouse gas emissions, which is a key demand of the Green Party in relation to any formation of a government. 
Speaking on the Late Late Show last night, Mr Varadkar also said he "really hopes" the Green Party will agree to enter government formation talks.
Last night, the Green Party's parliamentary party concluded a third round of discussions on proposals from Fianna Fáil and Fine Gael on government formation. 
A spokesman subsequently said the party's ten TDs, two Senators, and two MEPs would resume talks over the weekend, after requesting further clarification from Fianna Fáil and Fine Gael. 
On the party's key demand for a 7% reduction in greenhouse gases, Mr Varadkar said:  "I am someone who believes and accepts that we need to be more ambitious when it comes to climate action. We are very keen to meet that 7% target" 
"We want to sit down with them and work out how that can be done," he said.
Mr Varadkar said he really wanted to sit down with the Green Party and work out how that can be done.
---
Read more:
Greens still pondering response to 'baseline' questions
---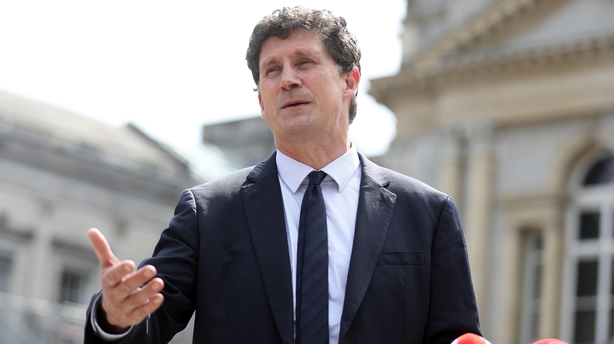 The Taoiseach said he hopes there can be a new Government by June, adding that "the country actually needs it".
"The current government is functioning well but cannot go on like this forever. We are making decisions at the moment without a parliamentary mandate," he said.
He also said he understand there are a lot of people in rural Ireland who are anxious about what such climate action might mean for them and their business, but he said it also presents an opportunity.
He said he felt in the last few days that the Green Party was "coming to a point where they would enter talks" and that "I hope they do." 
However, he said it was very unlikely that a Government could be formed this month. 
"Even if we do agree a Programme for Government most of the parties including my own have to have it ratified by membership," he said. 
Asked why he would not consider a coalition with Sinn Féin, he said he had promised during the election that he would not do so, while promising he would only enter a coalition with Fianna Fáil as a last resort.
"So I am being true to my word. Sometimes in politics you have to go back on your word because of circumstances out of your control. This isn't one of those occasions."