Nominations for the role of Ceann Comhairle in the 33rd Dáil have closed, with Seán Ó Fearghaíl and Denis Naughten in contention for the job.
Mr Ó Fearghaíl is seeking re-election in the secret ballot, after serving as Ceann Comhairle in the last Dáil term.
Mr Naughten said the main reason he was putting his name forward was due to public frustration with accountability.
He said that if he was elected he would only serve one term.
Earlier, Fine Gael's Frank Feighan and Independent Michael McNamara both ruled themselves out of the contest.
Yesterday, Social Democrats co-leader Catherine Murphy said she had decided not to put herself forward for the position.
Sinn Féin said that it would not put forward a candidate for the role, as it wants to ensure it has as many TDs as possible so that it can form a government.
Finance spokesperson Pearse Doherty said: "We want to ensure that we deliver a government for change and that is our focus.
"We are also acutely aware that a Ceann Comhairle is not able to do the constituency representation and deliver for people on the ground and that they have to be outside politics, so that is not our focus at this point in time."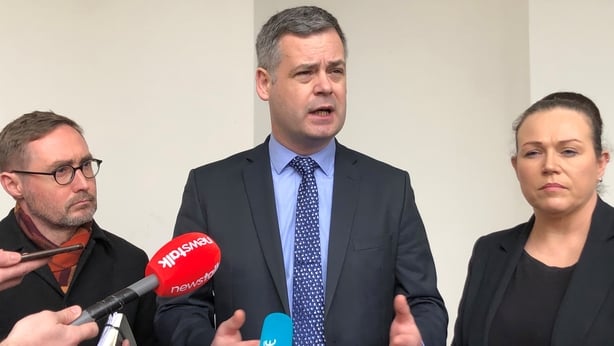 The next Ceann Comhairle will be announced tomorrow afternoon.
The Dáil will reconvene for the first time since the election tomorrow at 12pm.
The leaders of Sinn Féin, Fine Gael and Fianna Fáil are set to be the nominated for the office of Taoiseach tomorrow.
However, there is little prospect of a Taoiseach being elected with a commanding majority to form a government.
Meanwhile, talks about government formation also took place today.
Fianna Fáil leader Micheál Martin announced the appointment of a negotiations steering group to meet other political parties.
The group will comprise Dara Calleary, Ann Rabbitte, Michael McGrath, Barry Cowen, Darragh O'Brien and Thomas Byrne.
In a statement, Mr Martin said: "This group will co-ordinate meetings with other parties and independents and work to develop agreed policy action to deal with the range of crises facing the country."
Sinn Féin discussed possible government formation with some Independent TDs and smaller parties.
Solidarity-People Before Profit also held talks with the Social Democrats.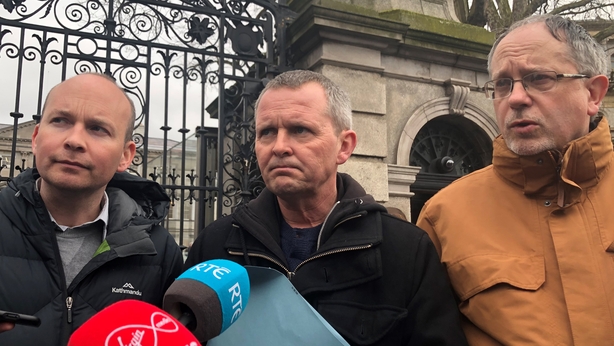 Solidarity-PBP's Richard Boyd Barrett said the "mandate for change" sought by voters in the General Election "won't be achieved by entering government with Fianna Fáil or Fine Gael".
He indicated on RTÉ's Prime Time last night that Solidarity-PBP would support Sinn Féin leader Mary Lou McDonald for Taoiseach tomorrow.
"I think we are likely to vote for Mary Lou McDonald on the basis she's the biggest party on the left who have the possibility to establish a left government, but we will be saying absolutely clearly that that support will only be there if she's trying to put together a left government that will implement policies to address the housing and homelessness and cost of living crisis.
"If she comes back with a deal that involves Fianna Fáil or Fine Gael we will not be voting for such a deal or for her as taoiseach."
---
Read more: The 33rd Dáil: What happens on Thursday?
---
Additional reporting Mary Regan & Aisling Kenny