Aodhán Ó Ríordáin has said that he will contest the Labour Party leadership, hours after party colleague Alan Kelly launched his campaign for the position. 
Speaking on RTÉ's Drivetime, Mr Ó Ríordáin said that he will launch his campaign this Friday.
The Dublin Bay North TD is being nominated by Ged Nash and Ivana Bacik.
He said that he offers "a chance for change for the party" and that it was behind the curve in the recent election.
Mr Ó Ríordáin said the party needs to "recognise that the old answers given after each election don't cut the mustard anymore".
He said: "We have gone from 7% to 4.5%. We need to realise that we have no right to exist. But I believe that the country needs a Labour party."
Mr Ó Ríordáin said Labour needs to prove that "it is on the side of people".
Auction politics needs to be stopped, he said, and instead there needs to be discussion about investment in public services. "We need to find solutions together but we can't cut tax at the same time as promising to deliver public services."
The former senator said the left needs to "stop squabbling with each other".
"We want to work with Social Democrats and the Greens in forging a new agenda for change and let people feel that politics is working for them," he said.
Earlier, Mr Kelly was nominated to stand for leader of the Labour Party and was nominated by newly elected TD for Dublin Fingal Duncan Smith and seconded by Cork East TD Seán Sherlock.
Promising to rebuild the party from the bottom up, Mr Kelly said Labour needed to become a campaigning party once again, working with trade unions and communities.
The Tipperary TD said he would relish a contest and it would be good for the party.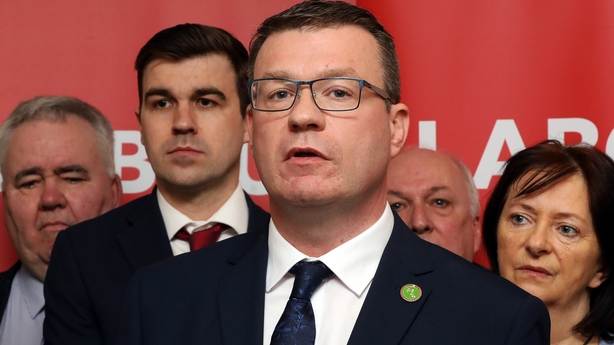 Mr Kelly said he expected a government to be formed, but he agreed Labour needed to stay out and rebuild in opposition.
"We don't have a mandate to be in government. We are going to go back to basics and formulate policies," he said.
Mr Kelly said the Labour Party represented decency, equality and solidarity, and represented urban and rural people.
He said the needs of those who need Labour had changed and the people wanted homes along with proper health and public services.
Mr Kelly made his announcement in Dublin surrounded by supporters, including former TDs Joanna Tuffy, Jan O'Sullivan, Willie Penrose and Mary Upton.
Asked why she was supporting Mr Kelly now when she did not in 2016, Ms O'Sullivan said he was absolutely the right person to lead the party at this time.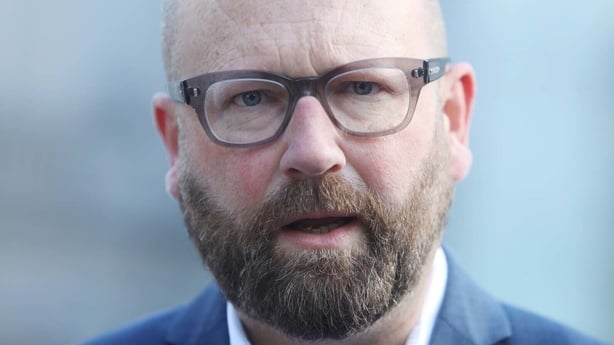 Earlier, Louth TD Ged Nash said he will not be standing for leadership of the Labour Party.
Brendan Howlin stepped down last week following his party's lacklustre performance in the General Election, as it failed to capitalise on a swing to the left and ended up with six seats, down from seven in the last Dáil. 
Alan Kelly is nominated to stand for Labour leadership by TDs Sean Sherlock and Duncan Smith. Jan O'Sullivan will co-ordinate the campaign which is also endorsed by Willie Penrose. @rtenews pic.twitter.com/YYLfFXgrZr

— Mícheál Lehane (@MichealLehane) February 18, 2020
---
Read more:
Election 2020 updates
Social Democrats cancel Fine Gael meeting over 'game-playing'
The 33rd Dáil: What happens on Thursday?
---
Additional reporting Sandra Hurley