The final entrance exams for the potential new class of European Commissioners (2019-2024) are due to kick off this week.
From tomorrow, those nominated will appear before EU parliament committees responsible for their portfolio to see if they are savvy and experienced enough for the job.
Potential commissioners are putting in their final bit of preparation before they clear their final hurdle.
Among those gearing up for a grilling is Phil Hogan, the former Irish minister and EU Commissioner for Agriculture, as he looks to secure a new position of Commissioner for Trade.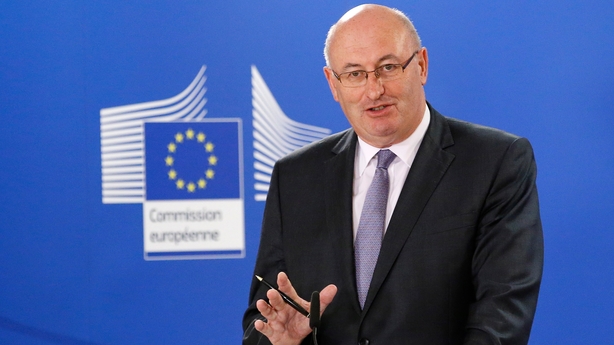 A report on each candidate then goes to the president of the EU Parliament. If they do not scrape a pass they may have to withdraw from the process.
President-elect of the European Commission, Ursula von der Leyen, proposed the new commissioners at the beginning of September.
It was a selection of firsts with more women than ever in commissioner roles, but there was one aspect in particular that raised some eyebrows.
The controversy came in the form of a few words rather than personality. Ms Von der Leyen said the Migration Commissioner would get an additional title: 'Protecting the European Way of Life'.
The post, earmarked for Greek politician Margaritis Schinas, was soon blasted from all ends.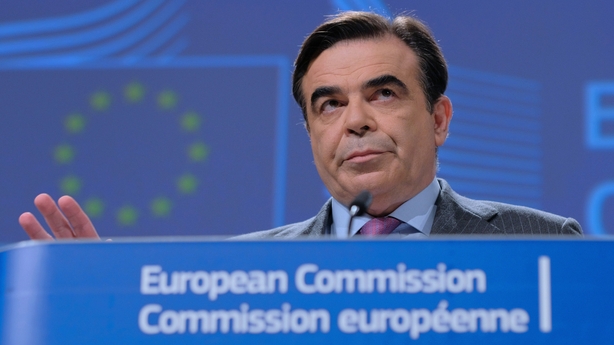 It was labelled as "scary" from co-president of the Greens group, Ska Keller. While MEP and former prime minister of Belgium Guy Verhofstadt said it implied that it meant keeping migrants out and moving too close to the language of the far-right.
The outgoing president of the commission, Jean-Claude Juncker, also weighed-in stating that he believed the title will be changed.
For many, the stinging point is that the title was paired with the Commission of Migration – a portfolio already contentious as Europe responds to the most severe migratory challenge since the end of World War II.
At its peak, more than one million refugees and migrants arrived in Europe in 2015, with Italy and Greece seeing hundreds of thousands of numbers.
The same year, and in 2016, more than 2.3 million illegal crossings were detected in the Mediterranean by the European Border and Coast Guard Agency.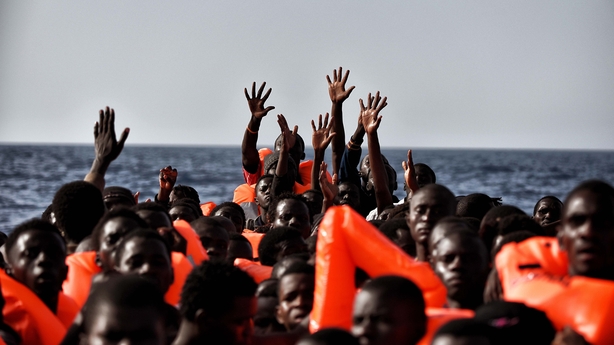 While the numbers are lower as Europe enters a new decade, it still remains a polarising issue as migration touches on so many other questions - economics, demographics, politics and national security.
The unprecedented arrival also exposed gaps in EU policies on migration and borders.
A survey in June 2019 shows that immigration was the fifth biggest issue that influenced the voting decisions of Europeans in May's EU elections.
Italy tightened its borders in recent years, refusing to allow ships who rescued those in the Mediterranean to dock unless other European countries shared the responsibility for who was on board.
'Protecting a European Way of Life' is seen by some as defending a particular identity in Europe, an image of being white and Christian and that an integration of others puts that under threat.
The debacle has brought around a debate over what it means to be European and how to define a European way of life.
Is it a hybrid of being French, German and Irish? Is it collectively flying the flag for all those within the European Union? Is it rejecting ways of life outside the EU?
"I find this a total load of nonsense" said Mick Wallace. The new Irish MEP weighed in on the debate, trying to answer what exactly it means to be European.
"European values? I mean I get tired of politicians standing up and saying we must protect the European way of life, we must protect European values ... I was at a security and defence committee last week and they talked about bringing European values to Yemen. I think they've already brought them in the form of bombs," he said.
Mr Wallace said the title doesn't help a growing right rhetoric, but puts the blame on the "rise of the right" on the "failure of so-called centre parties right and left of centre" by leaving citizens behind.
"Europe needs much more solidarity with the people that are fleeing from countries where many [war or economic] problems ... but many of those problems have been caused by western powers, including European countries," he said.
Despite calls for the title to be scrapped, Ms Von der Leyen said she's standing by the title. She said people should be proud of the European way of life, as it came at a great price and sacrifice.
Our European Way of Life pic.twitter.com/okSmjC9tjb

— Ursula von der Leyen (@vonderleyen) September 12, 2019
The job will protect the EU's core values and the political mainstream should not surrender language to extremists, she said.
"It's important that we in the EU that we and can as so far possible be seen to help and support people who are in vulnerable, very difficult situations" said Green MEP Grace O'Sullivan.
Another newbie to the European Parliament, Ms O'Sullivan refused to be drawn on her position, but believes it has all sparked a healthy discussion on the effect words can have.
Ms O'Sullivan said she does recognise that the EU is about the free movement of people, goods and services, and that it's also a union that stands for "peace and justice".
No doubt the commissioner's title has been Ms Von der Leyen's first stumble before she even takes office.
As approvals of the commissioners will take place this week, eyes will be on Mr Schinas' hearing where there could be a potential showdown.
Fine Gael MEP Maria Walsh will be one of those watching what comes out of the commissioner's hearing closely.
The former Rose of Tralee said she wants to hear Mr Schinas' plans for the role and that his direction is something she agrees with as he faces a three-hour long interview.
Ms Von der Leyen's recent address in Strasbourg to MEPs of the European People's Party, of which Fine Gael is a member, put her at ease about the title, but the jury still seems to be out.
"Our ethos is to protect and offer opportunity and be prosperous for one and all ... and that is a lofty line." Ms Walsh said.
In his updated Twitter bio with Commissioner-designate, Mr Schinas has yet to add the additional title.
MEPs, like Ms Walsh, hope for some answers from Mr Schinas on his on what direction he sees for this new, divisive portfolio and if he believes the European way of life is under threat from those outside its borders.