The chief executive of Eir has said she is certain the company can roll out the National Broadband Plan for less than €1 billion.
Eir withdrew from the bidding process over a year ago, saying at the time that the risks had become "too great for its continued participation".
Carolan Lennon told the Oireachtas Communications Committee that it was the only company that was about to finish rolling out broadband to 340,000 homes in rural Ireland.
She said that because of this the company is certain it could roll out fibre to rural homes for under €1bn.
Ms Lennon said Eir had designed this fibre technology in 300,000 homes when it was an active bidder in the National Broadband Plan and it was hoping to win the contract.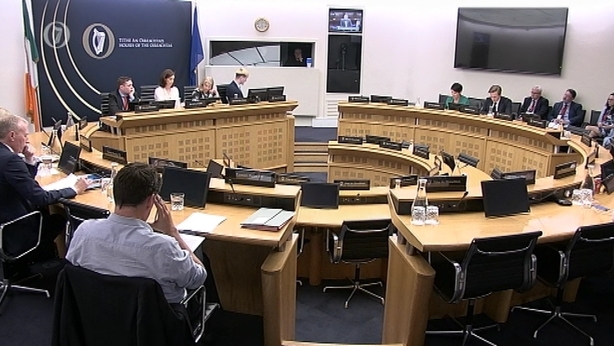 Fine Gael's Hildegarde Naughton asked if the broadband that Eir was rolling out was actually connecting to homes.
Ms Naughton said there was a distinction between physically passing the premises and actually connecting homes.
In response, Ms Lennon said the company would connect to the homes by going up every road and into every field for under €1bn.
She also said the cost of maintaining the network for 25 years was covered in the €1bn figure.
We need your consent to load this Oireachtas TV contentWe use Oireachtas TV to manage extra content that can set cookies on your device and collect data about your activity. Please review their details and accept them to load the content.Manage Preferences
Last month, the Government awarded preferred bidder status for the delivery of the NPB to a consortium led by US businessman David McCourt.
The value of the contract is capped at just under €3bn and it aims to provide high-speed broadband to more than 540,000 homes and businesses in rural areas.
Government sources indicated that Eir's €1bn figure does not take account of connecting homes and premises, and is focused only on the placing of fibre technology outside a house or business.
Ms Lennon said if the Government decided not to proceed with the signing of the NBP contract with Granahan McCourt, Eir would be interested.
She said the fact that Eir could carry out the project for a fraction of the price was not "new news" and that she was surprised by today's headlines.
She told the committee that her predecessor, Richard Moat, had told the Department of Communication last January that Eir could carry out the project for a "fraction of the price".
However, she said Eir had not heard anything back from the Department.
Green Party leader Eamon Ryan said it was "remarkable" that Eir's offer of a lower price had not been more "openly assessed."
Ms Lennon said that any time Eir has been interviewed they have said the plan could be carried out for a fraction of the price.
She said they were now outside the NBI process and were supporting NBI in terms of access to Eir's infrastructure.
Sinn Féin Senator Rose Conway Walsh asked if Eir had been allowed to "cherry-pick" the 300,000 most lucrative homes in Ireland and if this was what the company had pulled out of the NBP tendering process.
In response, Ms Lennon denied this was the case and said Eir had picked the most commercially viable homes because she said Eir was making a commercial investment.
She said they were putting the money in and it was improving the infrastructure in Ireland.
Ms Lennon told the Committee that 340,000 farms, businesses and families have access to fibre broadband in their homes today and nothing has happened on NBP.
She said this had been done by Eir with no tax or State subsidy, adding there was no risk to the State it was all on the company.
Ms Lennon said Eir had done what they said they would do and she was proud of their work.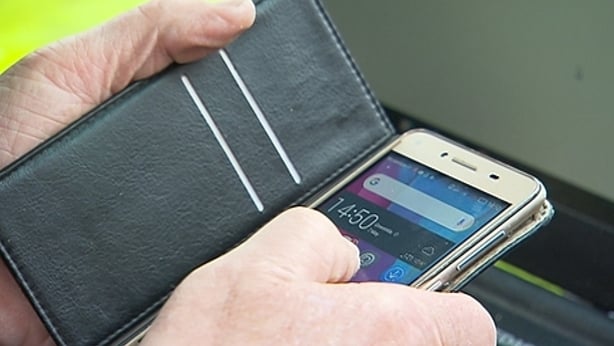 Fine Gael Senator Tim Lombard asked if Eir could break down the €1bn and what it included and he asked if this figure was included in the original tender documents.
Ms Lennon explained that the figure came from Eir applying the same criteria as they applied in the build for the project including 300,000 homes, farms and businesses.
She told the committee they would use the additional fibre they build for the 300,000 rollout and the connection points that already exist to further extend out to other areas.
The chief executive also said they would use a lot of the staff and infrastructure they already had within the company.
Ms Lennon said again that the fibre would pass and connect the home and VAT was included.
She said the original tender document included a bid of €3bn but she said this included costs for ducts and polls and a separate wholesale organisation.
She said that Eir would not build it using that model it would be using the model they built the 300,000 project.
Ms Lennon said the company would retender under a new model that made commercial sense.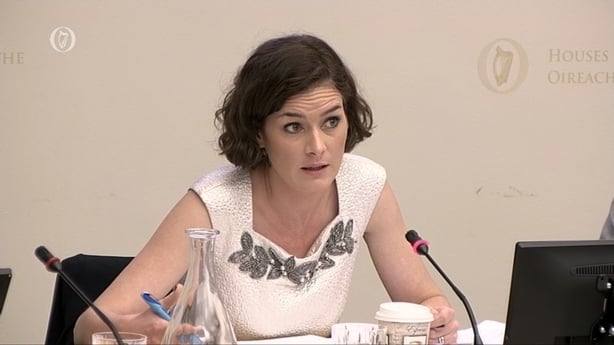 Fine Gael TD Kate O'Connell asked if Eir's model was a different one to the NBP criteria.
Ms Lennon said Eir could roll out Broadband for €1bn but it would be different criteria to that in the NBP.
Ms O'Connell said it was not comparing like with like and in response Ms Lennon said the output was comparable but she the process maybe not.
Fianna Fáil TD Eugene Murphy said people are sick, tired, fed up and angry with past governments because they have been left without Broadband.
He said he got the feeling Eir wanted to get involved and deliver broadband to the people of rural Ireland.
Mr Murphy said people in rural Ireland needed reliable broadband and he asked how can Eir provide connect homes that were outside the connection area.
In response, Ms Lennon said she could not give any hope because Eir was closing out its rural build for fibre and would have the 340,000 done by the end of the summer.
She said they could not go further because they would be over budget and behind on Eir's national build.