The GAA cannot be blamed for rural decline as it is not closing post offices and failing to deliver rural broadband, the President of the GAA has told the Seanad. 
In a self-proclaimed "honest" broadside about rural decline, John Horan noted that GAA members have to leave their local communities and move to the east coast of Ireland or abroad. 
His comments came following the historic first address by a GAA President to the Seanad this afternoon.
He said: "I don't want to sound political but I am going to be very honest, that's my style. The GAA are helping with rural decline. We are not causing it." 
"We are not the ones that are closing post offices. We are not the ones that are not delivering the internet to local rural areas," he said.
"But it is our members in those areas that are finding it necessary to leave their local communities, move to the east coast or go to foreign shores. They are the problems that need to be solved. We will be there. We will provide the facilities and we will provide the network but we ultimately cannot be held responsible for rural decline."
After a wide-ranging opening address the new GAA president also faced questions from a senators about the recent hike in GAA match ticket prices.
Fianna Fáil Senator Mark Daly asked the President to look at the issue of the pricing of tickets.
Sinn Féin's Seanad leader Rose Conway Walsh also raised concerns about prices for Division One and Two National League games increased by 33%, up €5 up to €20.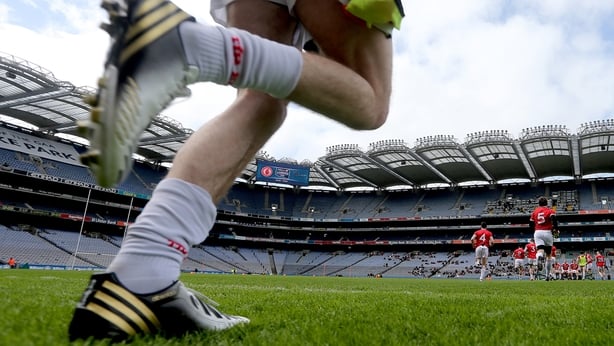 ---
Read more: GAA ticket price issue raised in Dáil
---
She claimed that "The GAA press releases announcing the increases read that this represents the first major review of the championship ticket prices since 2007. But a lot of members and supporters felt that this was misleading. This does not mean that the ticket prices have not increased since 2011. Tickets are now more than 33% higher than they were at the height of the Celtic Tiger." 
She noted that while unemployment is reducing the cost of living has steadily increased. 
She asked if there was any dissent at the GAA Central Council meeting where it was decided to increase the prices. Ms Conway Walsh also asked if there was any financial justification offered for the price hikes.
She pointed out that a day out in Dublin including food, travel and accommodation has become too expensive for families from places like her native Mayo. 
Mr Horan defended the price hikes and said they are accompanied with a programme on how to spend increased revenue. 
"We have decided as an association to increase our grants to clubs throughout this country from €2 million to €4m in the space of four years. That has to be done by getting funds." 
He said grants to clubs will increase employment in local areas because it will go into infrastructure projects in the areas and "that is where we are putting €500,000 of that increased revenue." 
Mr Horan also spoke about the importance of GAA to our diaspora and he said that €200,000 of the increased revenue is going to international GAA clubs. 
He cited the construction of new stands at county grounds in Navan, Newbridge and Waterford and said those works could not be completed without a revenue stream. 
The Na Fianna man also pointed out that last week - in the height of the criticism about the prices - the GAA sold over 3,000 more season tickets than they had at the same time last year. 
"The decision made at Central Council was unanimous because we made the case to the people that we were raising the prices to do something with the money for our membership...We will not apologise for doing good work on the ground," Mr Horan said. 
All-Ireland winning GAA manager and Fine Gael Senator John O'Mahony complimented the GAA for the way it dealt with the Liam Miller testimonial issue last year.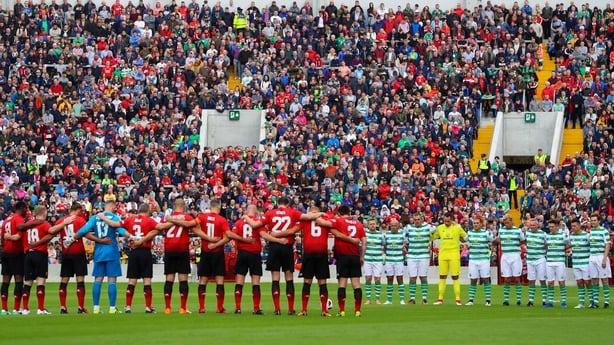 He cautioned that it is hugely important that the GAA keeps its links with grassroots members and said he would be against any expansion of pay-per-view TV deal. 
On the ticket price increases, he said the GAA has to be conscious of the need to get as many bums on seats as possible.
He added: "For 99% of the games all under 16s are allowed in for free, so there is a need for a bit of balance." 
His party colleague Senator Paudie Coffey said he did not have a problem with the price increases.
He added that "ticket prices are for the GAA to decide" and "where people wish to pay they will pay." 
Mr Horan's address to the Seanad mark the first such address to the Oireachtas by a GAA President.
Seanad Cathaoirleach Denis O'Donovan, who spearheaded today's event, welcomed Mr Horan and paid tribute to the work the organisation carries out in communities across Ireland.
Mr Horan indicated that a motion will go to the GAA's congress next month to add the CEOs of the Ladies Football and Camogie Associations to the GAA's Management Committee.
John Horan also said that the association was grateful for the State funding the GAA receives, but he rejected the suggestion that funding should be conditional on the GAA's facilities being made available to other sports. 
Mr Horan said: "Our facilities are stretched, a vital asset used by our local primary and secondary schools and relied upon by Ladies Football and Camogie as well as our own Games.
"We don't have enough facilities to cater for our own Games and yet it has become common for some in power to suggest that funding for the GAA should be conditional on our facilities being made available to other sports.
"It's a requirement that is not levelled at any other organisation and is one we would reject."