GAA President John Horan believes the strength of the economy and popularity of Gaelic games will ensure attendances won't drop due to raised ticket prices. 
Horan defended the decision to hike up the prices for the leagues and championships, pointing to the fact that this is the first time in eight years that the cost for entry to games has been amended.
It's been met with a mixed reaction by supporters, but Horan is confident it will not impact crowds as he outlined where the extra revenue will go and the reasons behind the decision.
"Look, in any price increase in any business structure... and when you look at ticket prices you're talking about our product, our games, there is always a risk that you may suffer an initial drop," he said at the launch of the Allianz Hurling Leagues in Croke Park.
"But the economy is strong at the moment and we felt that putting all things together, we needed a revenue stream. The economy is strong and certainly our games are popular. 
"We felt this was the time. I know we were accused when we changed the structure of the competitions last year that the change in our hurling and football structures was purely driven by our greed and want of money, when in actual fact the finances will show that didn't happen, that in actual fact we didn't generate this big pool of money that people thought we were going to."
The @officialgaa president John Horan addresses the match ticket price increases announced over the weekend #RTEGAA pic.twitter.com/lyLUv72ywA

— RTÉ GAA (@RTEgaa) January 21, 2019
Tickets for this year's All-Ireland hurling and football finals will increase by €10 to €90 for stand tickets and by €5 for Hill 16 tickets to €45.
There will be a €5 increase for tickets to the semis while it'll set fans back €50 for the stands and €35 for the terraces. 
Admission to the All-Ireland football qualifiers will increase from €15 to €20 for Rounds 1,2 and 3 and will increase from €20 to €25 for Round 4.
"When you're running games and you've people coming through stiles you can't be working out change of €2 and €1. Fives and tens and 20s is a reasonable way to run it," Horan added when elaborating on how the new figures were decided upon.
"I think history will show that, you know, we raised it in 2011, we're going up in 2019, when will the next increase come? It may not come for another eight to ten years. So in an 18-year time frame if you raise your prices once I think that's reasonable.
"All the increases in the National League, that all goes back to the county boards and I gave them a listing of where that actual funding goes in terms of the insurance fund, player injury fund, the county ground, the expenses of the day, a pool of money for weaker counties, and then money to the actual county that partake in the game. 
'The money is being well spent' - Horan defends #GAA ticket prices hike #rtegaa pic.twitter.com/jEc340Yt46

— RTÉ GAA (@RTEgaa) January 21, 2019
"The decision to raise the ticket prices came about because we made a commitment to increase the revenue to club development grants from €2m to €4m over a four-year period. It's something I said in my Congress speech that I intended to put the club front and centre.
"We had the national club forum and we increased it by half a million this year and half a million next year, and so on. So it's four half-millions over a period of four years. That revenue had to be found. We're very tight on our administration costs, and our other grant structures here.
"The only way we could actually come up with the money was actually raise tickets. We also promised out international units that we would look at the funding of their boards.
"If you run a county board in an international unit, you don't get gate receipts at these international games, bar maybe places like New York or Boston. But in a lot of the international units, they don't get gate receipts.
"That was one of the key elements of the debate on Saturday - was the trial too short in terms of the pre-season competitions? But some people felt, having witnessed it in matches that it really wasn't solving the problem."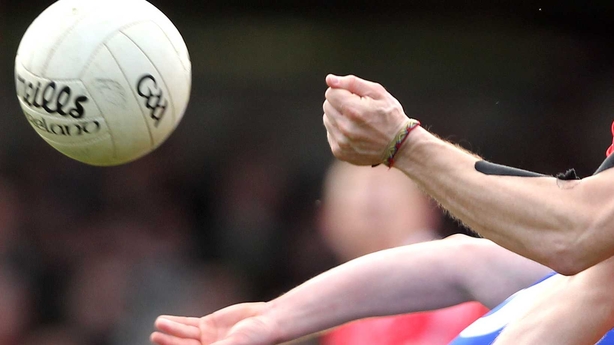 Horan also admitted that the experimented handpass rule was not serving the purpose intended. It was scrapped at  a Central Council meeting last Saturday, and will not be used in the leagues as had initially been planned. 
The four other rules trialled during pre-season - the offensive/defensive mark, the 20m kickout, the mandatory forward sideline kick outside the 13m and the sin bin - will apply this spring, and other changes are being considered, including the outlawing of backpasses to the goalkeeper. 
"Statistics were proving that the number of handpasses had dropped and foot passes increased," Horan said. 
"People were making the point that the quality of the foot passing was predominantly just a substitution for hand passing, they were going sideways and they were going backwards.
"People alluded to the fact that while goals scored had remained somewhat similar, they felt that there was a drop in the amount of points scored.
"This debate went on, it was probably one of the longest Central Council meetings. It got a full, frank, open debate. Another factor that fell into the whole debate that referees found it an issue in terms of refereeing the matches.
"No sooner had they come out with their original proposals that people were talking about alternates to it, and one that was put out there was passing the balls back to the goalkeeper could be ruled out in terms of that would then take that overlap factor of the goalkeeper out of the game, and teams might push up more.
"It's the one strong thing that came out of the debate. The one good thing that came out of this I think, this debate became very focused. We'd heard a lot of commentary on 'football this, football that, football the other'. But there was no real focused debate.
"I think we've had a focused debate. We've come out stronger for it. I know originally, when it was discussed, there was five changes involved, I was concerned that five at one go was a bit much, because you wouldn't really know which ones would have a particular impact on things.
"Even the other changes, we'll have to wait and see how they evolve and how smart managers adapt to them. I'm not going to give them a few ideas, but there are people talking about a few things that might not work, because this might happen or that might happen."