The Minister for Transport has hit out at reports that he was severely criticised by Cabinet colleagues this morning over his proposals to increase fines and penalty points for speeding.
Last week Shane Ross said he would bring a memo to Cabinet aimed at introducing graduated fines for people caught speeding.
He said that under the bill, the faster a driver goes, the more they will get fined and the more penalty points they will receive.
This afternoon Mr Ross said the general scheme of the bill was approved and just two of the more controversial aspects of the proposal were referred to a Cabinet sub-committee.
These centre around the numbers of points that can be issued for a single speeding offence and the removal of garda discretion if drivers are not in possession of their licence when stopped.
One source said Minister Ross had taken "a kicking" from several Fine Gael ministers at this morning's meeting.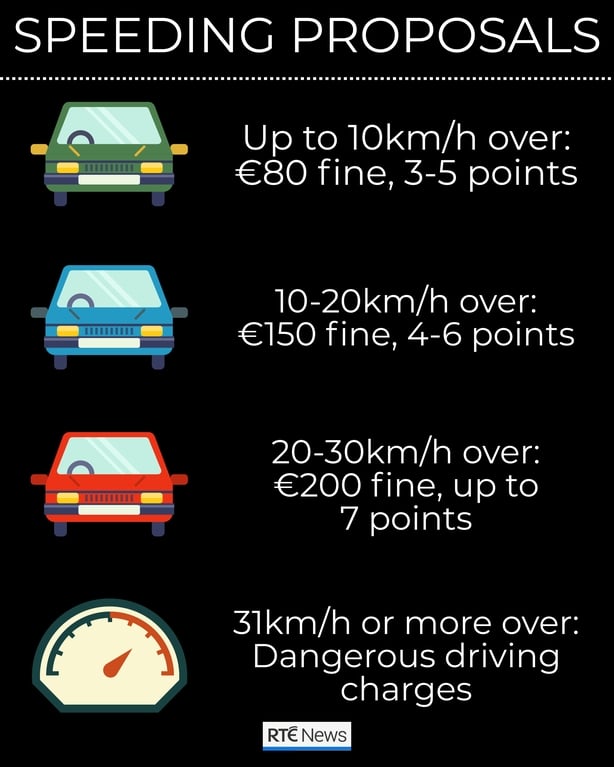 Under the minister's proposals, those driving up to 10km/h above the speed limit could pay a fine of €80 and receive between three and five penalty points.
If you drive up to 20km/h over the allowed speed there would be a €150 fine and between four and six points placed on your licence.
Motorists driving between 20km/h and 30km/h over the speed limit will be hit with a €200 fine and up to seven penalty points.
Anyone driving in excess of 30km/h above the speed limits will be charged with dangerous driving.