Independent Councillor Jimmy Guerin has opened a meeting of Fingal County Council with a pointed attack against prospective Presidential candidate Gemma O'Doherty.
Responding to comments made by Ms O'Doherty last week, suggesting that the State was involved in the 1996 murder of Veronica Guerin, the late journalist's brother Jimmy said: "There was no conspiracy. There was no State involvement and I would ask her to allow my sister to rest in peace."
Councillors in the chamber in Swords applauded Mr Guerin when he concluded his emotional four-minute address.
We need your consent to load this rte-player contentWe use rte-player to manage extra content that can set cookies on your device and collect data about your activity. Please review their details and accept them to load the content.Manage Preferences
A spokesperson for the council said Ms O'Doherty contacted them to say she would not be appearing at the meeting.
Two prospective candidates - Independent Senator Joan Freeman and artist Kevin Sharkey - were before Fingal County Council in Swords as they continued to seek endorsements to run in next month's Presidential election.
Mr Guerin said Ms O'Doherty's comments were "hurtful, offensive and to be quite honest disgusting carry on" for a journalist.
He said the most hurtful comments came when she said that his family do not want to know the truth about what happened to Veronica.
He rejected allegations about his own business background. He also said it is hurtful when a presidential candidate "who in my views is going nowhere ... speaks ill of my sister and makes unfounded allegations against this State."
He said that the State provided a great sense of comfort to his family after Veronica's death.
---
Read more: Gallagher and Freeman secure nominations for Áras bid
---
He said that "these hurtful, poisonous and unfounded allegations insult Veronica's memory" and "the many gardaí who put their lives on the line to find Veronica's killer."
"There was no conspiracy or State involvement in this case," he added.
He said Veronica was murdered because she was not prepared to be bullied by John Gilligan.
He said that in the 22 years since his sister's death there are only two people who said that John Gilligan did not kill her. He said they are Gilligan and Ms O'Doherty.
Addressing the council, Ms Freeman spoke of her work in the area of mental health.
Mr Sharkey spoke about racism and said that without integration we are going to have huge problems in Ireland.
He said that he would love the people who have come here to have the positive experience he had in Ireland.
He warned that unless people are integrated Ireland will have ghettos likes those that exist in places like Luton in the UK.
Ms Freeman received the nomination of Fingal County Council. The Pieta House founder has since secured four nominations and will contest the election.
Gallagher funding campaign from savings and fundraising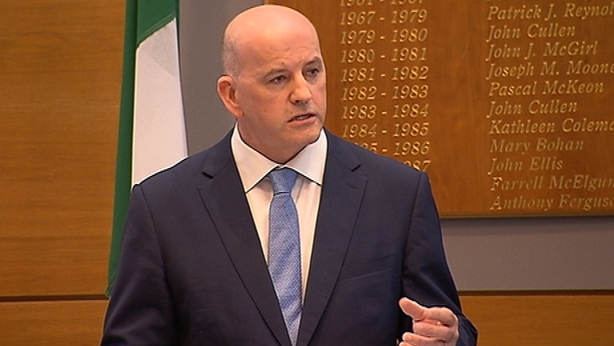 Businessman Sean Gallagher, who this afternoon secured his fourth council nomination, told a meeting of county councillors in Westmeath earlier today that he is paying for his campaign partially from his own savings and partially from fundraising.
Mr Gallagher, who was the only candidate to appear before councillors in Mullingar, said his campaign seven years ago was affected by the RTÉ Frontline television debate.
Mr Gallagher has said he will be taking a full and active part in all television debates organised in the course of the campaign.
Speaking in Tullamore, Mr Gallagher said he was now withdrawing his name for consideration by Offaly County Council, Fingal and Galway City.
A meeting of Leitrim County Council, which is one of the four to have nominated Mr Gallagher, heard that he is a "man of the highest integrity."
Fianna Fáil Councillor Mary Bohan said Mr Gallagher was an excellent candidate and deserved a second chance.
At the same meeting, Independent Councillor Des Guckian was the only person to voice opposition when he said that he was very happy with Michael D Higgins as president.
Cllr Guckian said he did not know what Mr Gallagher stood for in 2011 and is still none the wiser as to what he stands for.
Additional reporting: Eileen Magnier, Ciaran Mullooly