The topic of concussion in sports regularly becomes a big story, often after a prominent player suffers a head injury in a big game.
This week it is once again in the news after a group of former international rugby players announced they are planning to take legal action for negligence against rugby authorities over brain injuries they suffered while playing the sport.
Steve Thompson, a World Cup winner with England in 2003, is part of the group, along with a number of other former internationals. 
The planned action is against World Rugby, the Rugby Football Union and the Welsh Rugby Union, for "failure to protect (the claimants) from the risks caused by concussions".
The 42-year-old was diagnosed with early onset dementia and probable CTE (chronic traumatic encephalopathy) in November.
But what is concussion, how does it happen and what is CTE?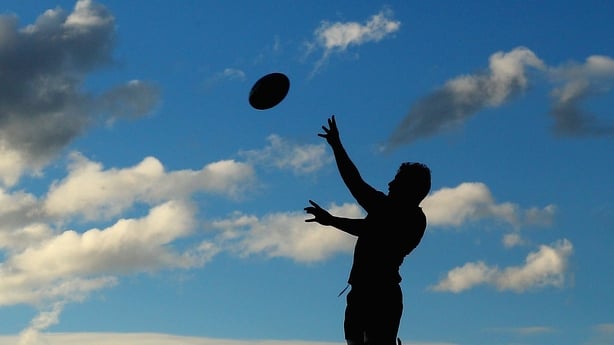 What is concussion?
According to the HSE, concussion is the sudden but short-lived loss of mental function that occurs after a blow or other injury to the head. The medical term for concussion is minor traumatic brain injury.
Symptoms of concussion include brief loss of consciousness, memory loss, disturbances in vision, such as "seeing stars" and confusion.
It is the most common but least serious type of brain injury.
Most cases involve children and teenagers, according to the HSE, with the two most common causes being sporting and cycling accidents.
People who regularly play competitive team sports such as football and rugby have a higher risk of concussion.
What is the recovery process?
Most people who become concussed do not require any medical treatment as they normally get better by themselves.
Despite this, they will require a period of careful monitoring, ranging from several days to several weeks, depending on the severity of the concussion.
For most people who have a concussion, the outlook is good.
While 'minor traumatic brain injury' sounds serious, the amount of damage to the brain is usually minimal and it does not usually cause any long-term problems or complications.
However there is evidence that repeated episodes of concussion could cause long-term problems with mental abilities and trigger the onset of dementia.
This type of dementia is known as chronic traumatic encephalopathy.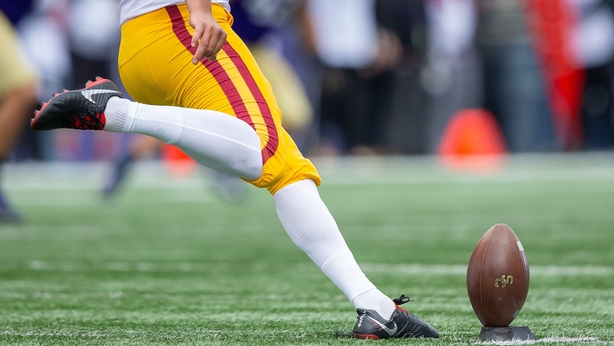 What is CTE?
CTE is associated with contact sports, such as boxing, rugby, football and American football.
You can get it from repeated blows to the head and repeated concussion.
The symptoms may be like other types of dementia, particularly Alzheimer's disease.
These include: short-term memory loss, frequent mood swings, depression, increasing confusion and disorientation and difficulty making decisions.
As the condition progresses, further symptoms may include more significant memory problems, slurred speech, and tremors, slow movement and muscle stiffness.
CTE can only be established following death.
Why have I heard of it before?
The topic of concussion in sport has become a much more popular discussion point in recent years, with a number of documentaries and a Hollywood movie drawing attention to the topic.
The film 'Concussion', released in 2015, is based on the story of a US doctor who raised the topic of CTE with the American football league, the NFL, in the early 2000s.
On this side of the Atlantic, a 2002 coroner's report into the death of former England and West Brom striker Jeff Astle the age of 59 found he had early on-set dementia.
The coroner found this was caused by heading footballs and gave the cause of death as "industrial disease".
A subsequent re-examination of Astle's brain found he had CTE.
More recently, former Irish international Kevin Doyle announced his retirement from football due to "repeated headaches".
He said that "after consulting the experts in the field, it has been decided that to avoid the possibility of these symptoms becoming more serious and permanent, I will be hanging up my boots for good."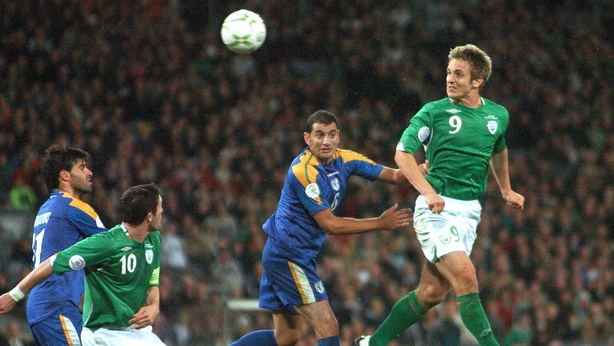 ---
Read more: 9 things to know about concussion in sport
---
Are concussion and CTE the same?
No. CTE and concussion are separate conditions.
Many people who are concussed do not go on to develop the condition.
However, repeated minor head injuries increase the risk.
How do you treat CTE?
Healthcare professionals will put together a long-term care plan for people with CTE.
Much of the treatment is based around supportive treatments, such as speech and language therapy and occupational therapy.
How can you prevent CTE?
According to the HSE, the only known way to prevent CTE is to avoid repetitive head injuries.
Although many head injuries are difficult to predict or avoid, there are ways to reduce the risk.
Among these, the HSE recommends following the recommendations of a doctor before returning to play after a concussion and seeking medical advice if any symptoms of a previous head injury return.
What have sports done to prevent it?
In 2016 the NFL introduced protocols that mean teams can be fined if they fail to take players out of games after sustaining a concussion.
In England, the FA is to trial 'concussion subs' in the FA Cup this season. 
In rugby, rules around tackling have been changed to encourage tackling at waist level, which is regarded as lower risk.
---
More information on concussion and CTE is available from the HSE online.