Cork fishmonger Pat O'Connell has described how he believes the city left its mark on Queen Elizabeth during her State visit to Ireland in 2011.
The queen came to Cork on the final day of her three-day stay here, with a visit to the city's English Market the centre-piece of the afternoon.
Five of the English Market's traders and stallholders were selected to meet the queen, including Pat O'Connell.
"I think there were 30 or 40,000 people in the Rebel City, which you might get for a hurling match or whatever, but seldom for a dignitary," Mr O'Connell recalls.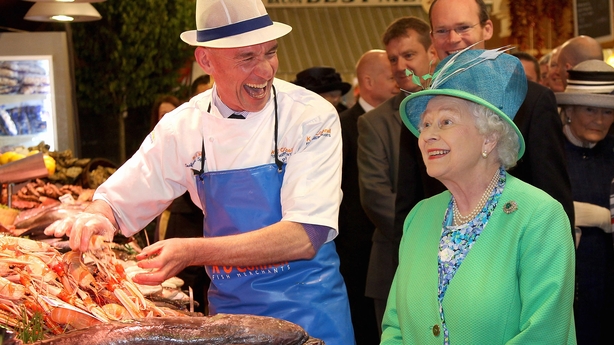 "I think that set the tone, really. When she drove towards the market and saw the crowds on the streets of Cork, I think she felt at home here and I think that showed so much in the market.
"She was so relaxed and up for a laugh."
Mr O'Connell revealed that while Queen Elizabeth was relaxed, he was "a nervous wreck".
He had been in the market at his stall since 7am, many hours before Queen Elizabeth arrived after 2pm.
There had been "negotiations" to enable five of the market's traders to stand outside their stalls instead of inside, to allow them to meet and interact with the queen.
When she arrived at Pat O'Connell's fish stall, they chatted amiably about the stall's history, the family business and where the fish came from.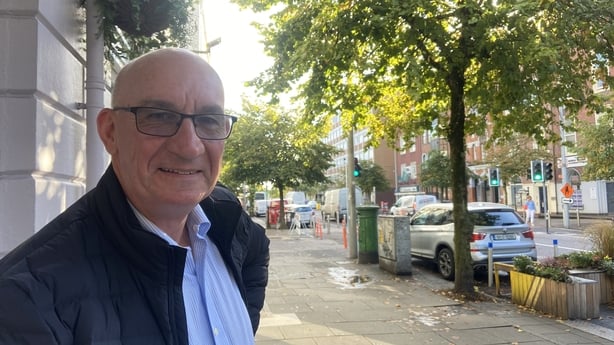 It was around the time of Mr O'Connell's 30th wedding anniversary and he told Queen Elizabeth he had not been as nervous since the day he got married. She pointed to a monk fish on the ice in front of her and enquired what it was.
"In Cork, we call that the mother-in-law fish," he replied.
Queen Elizabeth threw her head back in laughter; Mr O'Connell relaxed and he laughed too.
"We can all dwell on the past. There were wrongs done and, I presume, there were wrongs done on both sides," Mr O'Connell said.
"These things can fester and get out of hand, but somewhere along the line you have to reset the clock and reset the line and I think that day absolutely did that.
"I don't think she felt as welcome in any other city really, I'll be honest about it."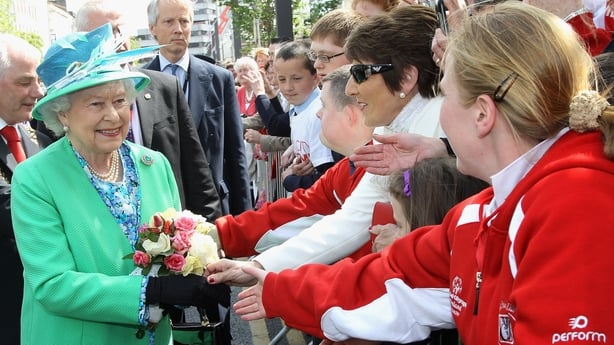 Queen Elizabeth invited Pat O'Connell to Buckingham Palace three years later in 2014 and picked him out the moment she entered the room there.
They kept in touch by letter, with Mr O'Connell receiving a final letter from the queen about a month ago.
He says he learned of Queen Elizabeth's death yesterday with great sadness.
"We have fantastic memories," he said. "A very strange relationship, in so far as you don't expect a queen and a fishmonger to be in conversation with each other."
Pat O'Connell described Queen Elizabeth as a wonderful woman who was totally different to what he had expected.
"She left her mark on this city and, I think, this city left its mark on the Queen."
---
Read more:
Floral tributes to queen at Hillsborough Castle
President Higgins recalls 'warm' meetings with queen
UK enters seven days of mourning after queen's death
---