A sixth class student at a Co Kerry school that was forced to close due an outbreak of Covid-19 has said it will be tough having to spend Christmas away from his family.
Seventeen cases of Covid-19 were identified at Scoil Mhuire in Killorglin, a primary school with 386 pupils. All students have been told to self-isolate.
Colm Evans was diagnosed with Covid-19 and had already been isolating for 12 days. Under public health advice he will have to extend his isolation period until the end of the month.
"It's really tough. We usually go to Cork every year to spend time with family and I have to stay away from my family but we'll get through it," he said.
His father, Glen, says the family will work together to get through the Christmas period while abiding by restrictions.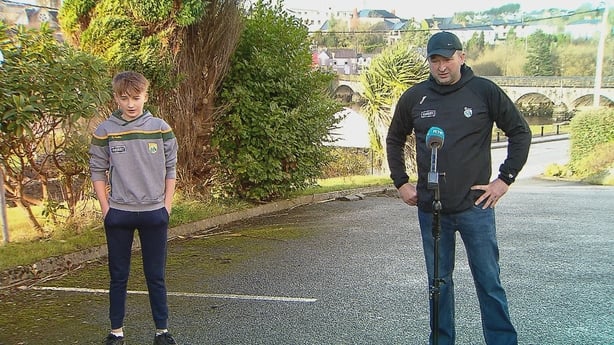 "We'll get there but it's very tough. It's a very special time for families so it will be difficult but we will get there," he said.
Kerry councilors are calling for the closure of schools across the country following the outbreak at Scoil Mhuire National School.
Minister for Education Norma Foley has said schools will not close early for Christmas as there is no evidence or recommendation from public health authorities to do so.
In a letter sent to parents yesterday, the public health department of HSE South said all pupils were to restrict their movements and had been referred for testing by the HSE, along with staff.
The letter said that after a review and public health assessments were carried out in the school, the decision had been made to close and to advise parents to restrict the movement of their children right through to the other side of Christmas until 30 December.
Out of Scoil Mhuire's 386 pupils, 17 were confirmed to have contracted Covid-19.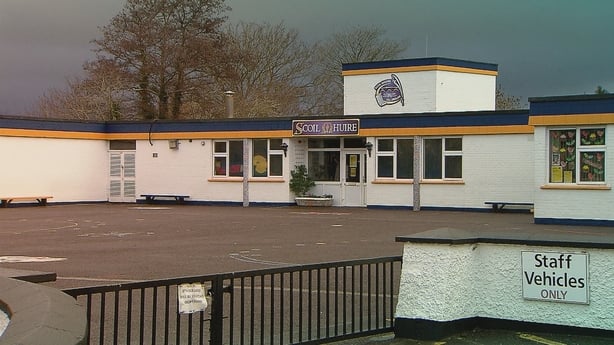 Local Fianna Fáil Councilor Michael Cahill said more needs to be done to reduce the numbers in the area.
"I think schools should close nationally from tomorrow," he said.
"We are shocked and very dismayed at the spike in figures here. We all need to pull together so that we have good news on the other side of Christmas," he added.
Originally, close contacts were advised to restrict their movements but this letter yesterday advised the entire school, including staff, to do so.
They have also been referred for two Covid-19 tests, a number of days apart, by the HSE and the health service will contact them to schedule their test dates.
Meanwhile, the Department of Education said, while it does not comment on individual cases, a school must close if advised by public health to do so.
"When a risk assessment is undertaken, it takes into account all of the evidence in relation to the particular circumstances of the school and the advice provided is based on this," a statement from a department spokesperson said.
"Schools are then required to follow public health advice in these circumstances," the statement continues.
The closure comes less than a week after a Mayo school was instructed to reopen after a dozen pupils tested positive for Covid-19.
Claremorris Boys National School told parents it would close its doors due to concerns around the level of Covid-19 among pupils however, it was unable to secure sanction for closure from the Department of Health.
This morning People Before Profit's Bríd Smith called for all schools to close tomorrow and for schools to stay closed for an extra week in the new year.
Schools around the country are scheduled to close on Tuesday, 22 December.