The first non-alcoholic nightclub is opening tonight in Tralee, Co Kerry.
The Virtue Club is offering an alternative night out weekly for people who do not drink or people who just do not feel like having one.
Membership is based on online registration and, following its launch night last week, has a waiting list for incoming members.
Located on the old John Mitchels GAA grounds, the club aims to provide a non-alcohol alternative to pubs or nightclubs.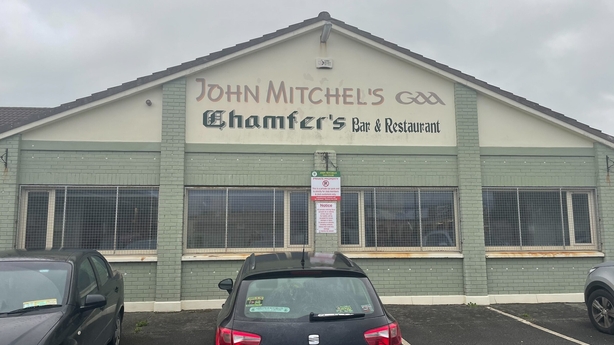 Lisa Curran, who is one of the organisers, says the inspiration behind the idea came from her own experience of social anxiety.
"Personally, I wanted an alternative because I came on a huge journey with my own mental health. Finally, as an adult, I got a diagnosis of autism and ADHD," she said.
"I found when I went out that the peer pressure was always there and sometimes to just get rid of the peer pressure, you'd end up having a drink and regretting it the next day, especially when you're on good medication that keeps you feeling really positive. It would throw it all off for a few days," she added.
Ms Curran put the feelers out on social media to see if there was appetite for another option to the conventional night out and has since been inundated with interest.
Danielle Faulkner was drawn to the club because it would allow her to have a good night but still wake up feeling well enough to care for her daughter.
"It's a life choice I made in the last few years, it's nice to be able to go home and not have a hangover the next day," she said.
'We're not expecting people to give up drink, we're just offering an alternative which is a safe, fun atmosphere'
Ger O'Sullivan, another of the organisers, says that while the plan is to host an event once a week, he hopes that the interest garnered so far will allow for a nationwide expansion in the future.
"Long-term, I would love to spread the brand out. I'm just blown away completely by people from all walks of life," he said.
"I come from the generation of the No Name Club and there's nothing like that anymore so there was an opening," he added.
The organisers say this is the first event of its kind.
"What we wanted to really have was a full nighttime venue experience. You have your nighttime acts and a pub environment with top-class acts which have been crawling all over us to get in," Ms Curran said.
Ger O'Hanlon, a Cork artist, is looking forward to performing in front of, what he says, will be a more appreciative audience.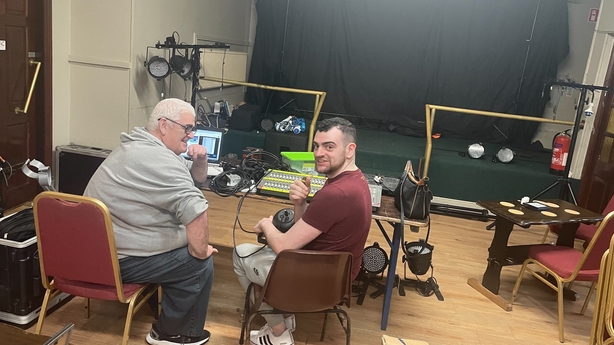 "When you're doing pub gigs, people are a little rowdy at times and jumping on stage and it's actually a little hard to get people to sit down and listen to the artistry when we're working so hard at what we do," he said.
However, it's not just the business side of things that has attracted Mr O'Hanlon to the concept of The Virtue Club.
"With my age group, between 20 and 30, we're always seen as the 'night out' kind of crowd so it's nice to have the alternative and just enjoy the chats without everything else going on around you. I think it's needed in the Kerry region just to give it a bit more life without the drink," he said.
Its aim is also to provide an extra outlet for people who have suffered from isolation throughout the pandemic, according to Ms Curran.
"There's no judgement, no expectations. We're not expecting people to give up drink, we're just offering an alternative which is a safe, fun atmosphere but the ethos really is all inclusive, all welcome and post lockdown I think people appreciated that they needed company," she said.