The historic venue at Slane Castle is getting ready to welcome a new generation of concert-goers this weekend.
Construction of the staging area is taking place, which will be transformed into "Harry's House" by Saturday for Harry Styles' "Love on Tour".
The global superstar has attracted 1.5 million fans to venues all over the world over the course of 22 months and this Saturday it is the turn of the Irish fans.
More than 80,000 people will attend the sold-out gig in the Co Meath village of Slane, which is the first gig there since Metallica played in 2019 and the first post-pandemic concert.
Organisers say that the demographic for this concert will be the polar opposite of that in 2019 and with previous rock gigs at the venue.
It is expected the fans will be 90-95% female and will be mostly aged between 16 and 28.
Alex Conyngham, Earl of Mount Charles, said he was very excited to be bringing a new generation of fans to Slane, which he described as a "rite of passage".
He thanked the local community in Slane for their ongoing support of the concerts at the historic venue.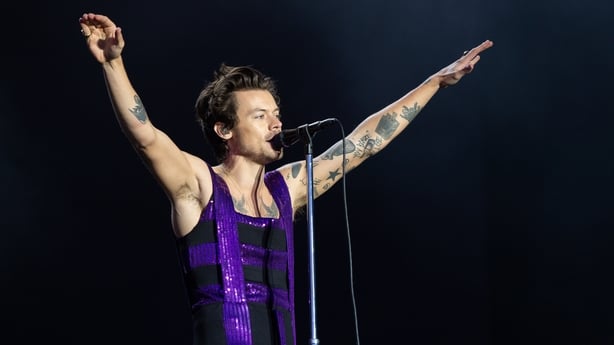 Speaking of Harry Styles appearance this weekend, Mr Conyngham said the family did not want the venue to "get boxed in with any genre" and that they have always liked to "push the boundaries".
"We've had the queen of pop Madonna, and Robbie Williams," he said.
"Harry Styles is one of the most exciting artists in the world at the moment, as shown by how quickly this sold out. It's another chapter in the history of Slane and it will bring another generation of fans to this venue."
Mr Conyngham said that he grew up with these concerts and now living in Slane Castle itself, so too will his own children.
His father, Lord Henry Mount Charles, the force behind these gigs at Slane Castle for the last 42 years, was not at the press conference today, as he is ill in hospital recovering from a chest infection.
Mr Conyngham said his father was "a tough nut" and is doing well. The family hopes he will be home for the day of the big show on Saturday.
He said it was ultimately his father's choice for Harry Styles to play the iconic venue, and plans are already under way for next year.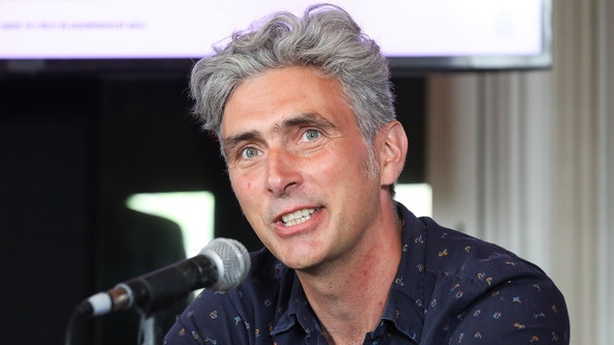 The Conyngham family thanked the community of Slane for their continued support of the concerts there.
Mr Conyngham did issue a serious warning to concert goers though, to avoid stay away Boyne River on the day. He said while it is a magnificent backdrop for the concert, it was dangerous underneath its quiet surface.
Eamonn Fox, Event Controller with MCD said the aim was to get everyone to Slane safely, have a good time and get home safely too.
Mr Fox said there was a new audience profile for Slane, many of whom him do not know where Slane is or how to get to it. He described the logistics as bringing a city to a village
He said there would be colour coded routes for people and said while the ground conditions were perfect it was not "stiletto ground".
Concert goers were urged to wear appropriate footwear and bring clothes for the evening time when it gets cooler.
There will be airport style security but reusable water bottles will be allowed.
Around 30,000 fans will travel by private bus to Slane on Saturday, but many services are already sold out.
Four car parks will also be in operation and can be booked online.
Gates open at 2pm on Saturday, with the first act on stage at 2.30pm.
Concert-goers are advised to treat Slane like going to the airport and to give themselves around three hours' travelling time.
This includes a 45-minute walk to the site from the car parks.
Tickets for the concert must be downloaded in advance, so people should ensure to keep their phones fully charged and bring battery packs.
More than 300 gardaí will be policing the gig from Friday night and into Saturday. All roads into Slane will be closed from 7am on Saturday morning.