Film director John Boorman has been given a lifetime achievement award by Wicklow County Council.
Mr Boorman, who is a five-time Oscar nominee and directed films including Excalibur, Deliverance and The General, has lived in Wicklow for decades.
At a ceremony in County Buildings, Wicklow, the council conferred a civic award to mark his lifetime contribution to the screen industry and his lifelong commitment to the natural world.
Mr Boorman was the chair of Ardmore Studios and made the film Excalibur at Ardmore.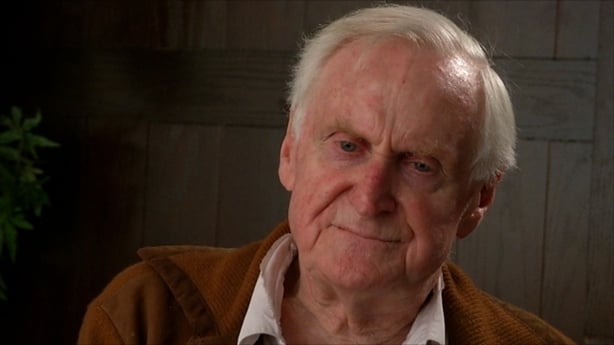 Speaking at the ceremony, Cllr Paul O'Brien said Wicklow's vibrant and strong film industry was thanks in no small part to John Boorman's vision and commitment.
He praised Mr Boorman's strong connections with his local community - as a neighbour, an employer, a customer, and "as one who will take the time to pass the time of day".
He said Mr Boorman was also responsible for the planting of tens of thousands of trees in his beloved Annamoe.
Brian Gleeson, Chief Executive of Wicklow County Council, spoke about the value of the film and television work to Wicklow and Ireland.
He said that aside from the Section 481 tax regime, the success of Wicklow's screen industry can be attributed to a number of factors, including its outstanding scenery, internationally recognised experienced crew resident in the area, a range of locations, an excellent road network, proximity to Dublin city and its airport and ports, as well as Wicklow's existing cluster of film infrastructure such as Ardmore and Ashford Studios and service providers.
Wicklow County Council, he said, had placed the screen sector front and centre in its Economic Development Strategy and thanks to the support of industry stalwarts, funding has been obtained for the new Content Creation Enterprise Hub at Wicklow County Campus.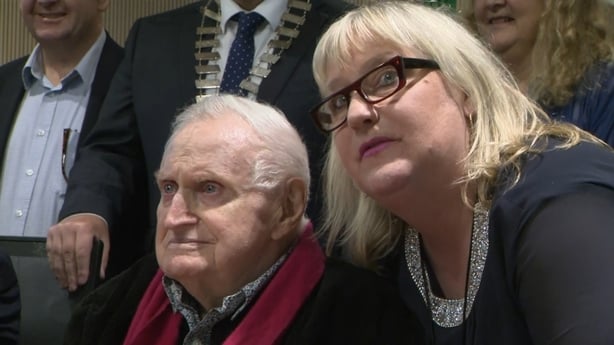 The campus is also home to the newly established Screen Wicklow Film & TV Crew Academy East, a partnership with Screen Training Ireland.
Mr Gleeson described Mr Boorman as "an outstanding ambassador for the screen industry in Ireland".
Video messages paying tribute to the director were sent by leading Irish actors including Brendan Gleeson, who spoke of how John had informed and educated young actors and filmmakers, while Gabriel Byrne acknowledged Mr Boorman's contribution to the film industry as "inestimable". Adrian Dunbar said John was regarded as "the father of the Irish film industry".
American film star Jamie Lee Curtis talked about her love for John Boorman and read a poem from John's Nature Diary titled 'Oaks on Slopes'.
His son Charley Boorman thanked Wicklow County Council and spoke about "half of Irish Hollywood being there because of Dad".
John Boorman's other awards include a BAFTA fellowship, and an IFTA lifetime achievement award. He now plans to move back to the UK to be closer to family.
The citation for the lifetime achievement honour says that it is honouring John Boorman "in recognition of his lifetime achievements in the Irish and international film industry, championing Ireland and Co Wicklow as a premier film-making location, nurturing the careers of Irish actors, directors, writers, producers and crew and in so doing bringing honour to the county of Wicklow".
He was presented with gifts from Wicklow along with a locally grown oak tree to take to his new home in the UK, with its twin planted at the Wicklow County Campus near the new Content Creation Enterprise Hub.
In addition, the council plans to provide a bench for filmmakers of the future to sit and dream below Mr Boorman's tree, and take inspiration from his outstanding career in the industry.