Concerns have been raised in Wicklow after a number of families were moved out of a direct provision centre in a former hotel in the town to allow mainly single men to be accommodated there.
The Department of Integration said it is due to a shortage of accommodation for these groups.
However locals havewarned it could reverse the progress they have made integrating asylum seekers in the community.
The Grand Hotel in Wicklow town became a Direct Provision Centre in 2018.
Its conversion was met with some concern initially, but due to community efforts new residents integrated well.
However in the past six months the numbers staying here have more than doubled from just over 111 to just 272.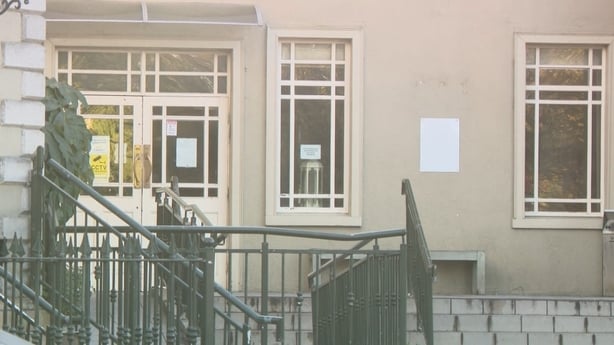 In recent weeks the centre has been re-designated as a facility for single people and couples only and a number of families living there have been moved to accommodation in other parts of the country.
Last week a video was circulated on social media purporting to show a fight involving male residents of the centre.
Concerns have re-emerged about its use to accommodate asylum seekers and local Fianna Fáil councillor Gail Dunne said people are uneasy about the change.
"All of a sudden, we now have a lot of single people in the Grand Hotel and that has left the people in town very uneasy with groups of people, groups of men walking around the town. They want to know what's going on because there was no consultation whatsoever between any of the groups in the town.
"These people seem to have been brought in, left in Wicklow town to their own accord and now the people of the town feel that something needs to be done."
Mr Dunne added: "Wicklow town is a very welcoming town. We've had refugees, they've been very welcome into the town. But over the last few months, that has changed. The refugee centre was family based, where we have families coming into town and they integrated into our town. They joined the local sports clubs, the schools, the Tidy Towns, the St. Patrick's Day committee, and everything was going really well.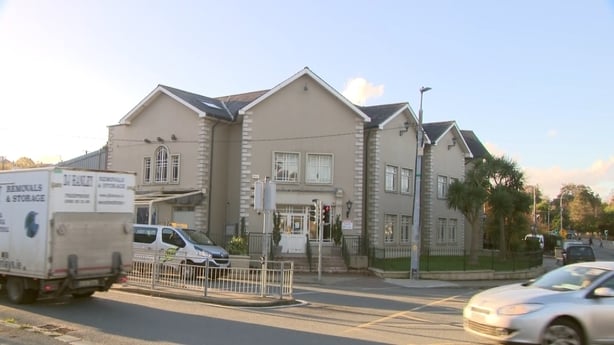 "But something changed since October. A lot of the people in the town have came to me to say, can something be done. So we've talked to IPAS and we've talked to Wicklow County Council and the guards (gardaí) and we've tried to talk to our TDs, to see can we change the situation in Wicklow town."
The centre's management did not want to comment on its recent change of status, but it is understood that since the incident last week, management has received several threats against the premises, some of which are being taken seriously.
A group which has worked to integrate refugees in Wicklow has said it is disappointed by what has happened.
Rev Jack Kinkead, of the group Wicklow Welcomes, said it has to potential to reverse the work that has been done to integrate refugees in the local community.
"We worked very, very hard to try and integrate people into the community when we first established ourselves in 2018. But a lot of that work, that very hard work and slow work can be undone very, very quickly.
"With the change of status in the hotel, a lot of this has been done very, very quickly and without any forewarning or any public consultation. And that means that the tempers within the community have started to flare up and people are concerned. And there are legitimate concerns which people need to address. It's been very difficult for us as a group because we see natural concerns, which can then occasionally be amplified, and especially in the online space. Some of the rhetoric then starts to get kind of blown up into into levels which are quite concerning."
Rev Kinkead added: "We established the group in 2018 when The Grand became a direct provision center, really as a way of helping integrate people into the local community. And it was partly in response to some concerns that were raised within the community as well. So we liaised with the management and the hotel, got to know the people who are moving in there and then we're able to integrate them into groups in the community and support them then when they were looking to start working and getting jobs, getting kids into schools and all this sort of thing.
"The local community here have really rallied around newcomers into the town over the past few years and I've been really impressed by that by how much support we have had and anytime we put an appeal on our Facebook page. After a short time we have to say okay, we have enough, we have to turn people back because there is so much support around and so much acceptance for people.
"My concern is that that goodwill and that acceptance could be undone very, very quickly. Because at the time we had a hotel, which was accommodating about 100 people, which is what it could comfortably accommodate. Whereas now we have the hotel accommodating over 250 people, which is really beyond its capacity.
"And this isn't a criticism of the management of the hotel. It's really in terms of government policy of placing people and of making decisions at a high level without any consideration for the local community, which is going to be affected by those decisions as they are taken.
"So we now have a situation where the hotel has been changed over to accommodation for single people. And we have to kind of shift gear quite quickly now to see how can we support those people, which is going to be a very different story to before when we were supporting a lot of families, dealing with schools and uniforms and school books and toys and things like that".
The Department of Integration said its having significant difficulties sourcing accommodation for single people and couples.
It said as the Grand Hotel has been designated as a facility for such groups, it is the primary reason families are being moved from the centre to accommodation elsewhere.
It also said it notes the local connections built up by these families, but said it said that it can offer no guarantees that they will be re-accommodated in the Wicklow area because it said it is extremely difficult to obtain large scale accommodation in any area at the moment.
The department said any moves will be staggered and take place over a number of weeks and the International Protection Accommodation Service will continue to engage with the residents and keep them informed about the moves.
And it said that its committed to the Programme for Government to deliver a new model of accommodation and supports for International Protection applicants.