Gardaí and fire services attended a blaze that destroyed a number of business premises in Athlone last night.
The fire occurred in the Baylough area of the town.
The complex includes a bookmakers, an off-licence, a fast food outlet and a pub.
Gardai said they attended the scene at around 9pm.
Three units of the fire service - from Athlone, Mullingar and Ferbane - attended the scene and worked until 7am this morning to contain the blaze.
The complex is located beside a petrol station and is in a very densely populated area.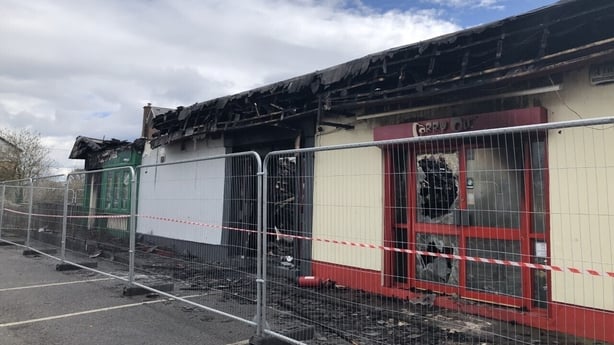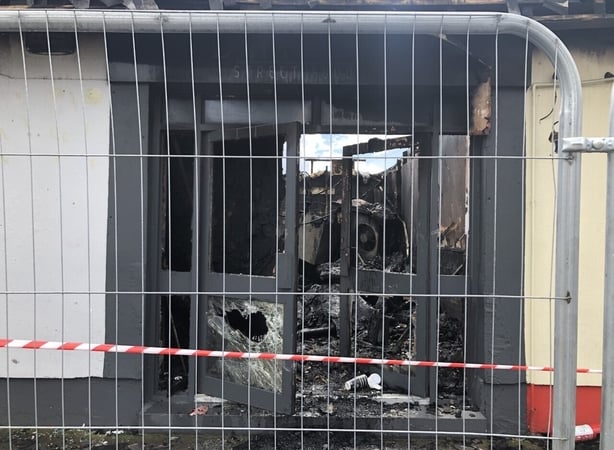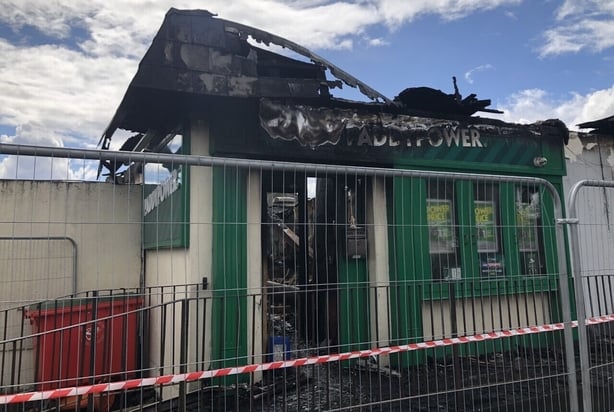 'Its a bit of a shock, it probably hasn't sank in yet'
Publican Noel Warby was at the scene today assessing the damage done by the fire.
"We've been here all last night and this morning, there's been a lot of people calling to us," he said.
"Its a bit of a shock, it probably hasn't sank in yet."
"We're trying to see if there's anything we can salvage. But there's not a lot to salvage really, it's all gone," he said.
Mr Warby has worked at The Grove bar since he was in his teens, and has held the licence for the bar and the adjoining Off-Licence since 2005.
He said he was alerted about the fire by some of his staff last night and that they were able to evacuate the buildings before the fire really took hold.
Mr Warby said the Off-Licence premises and lounge in the pub was "gutted" and that there was fire damage to the bar.
He said he had 7 staff and his biggest concern is for them.
Westmeath County Councillor Aengus O'Rourke said it was a sad and emotional time for the local community.
Cllr O'Rourke described the blaze as been "like a movie set" due to the extent of it.
"It had engulfed the four buildings, they're all connected with the same roof structure so once that caught fire it was an inferno," he said.
"This is a neighbourhood centre that would've served this community and neighbourhood for the last 60 years. It would've sustained many a family in those years, many a wage packet so it's heart breaking to see today that they're gone in a puff of smoke. It's very sad," he said.
"Thankfully nobody was killed or injured in this incident but at the same time, there's been a lot of sadness here in the last few hours."