The winner of Wednesday's €11,255,280 Lotto jackpot has not yet come forward.
The shop that sold the winning ticket has been revealed as the Spar store on Monastery Road in Enniskerry, Co Wicklow.
This morning, its owner, Ken O'Connor, and staff at the store were celebrating the win.
"We just can't believe it! We heard the news yesterday that the winning ticket was sold in Wicklow, but we had no idea it was us until last night, it's just fantastic," Mr O'Connor said.
"Whoever the winner is, we wish them every bit of luck enjoying this life-changing win."
The Quick Pick ticket was purchased on the day of the Lotto draw.
The winning numbers were 10, 13, 23, 24, 25, and 44 and the bonus number was 12.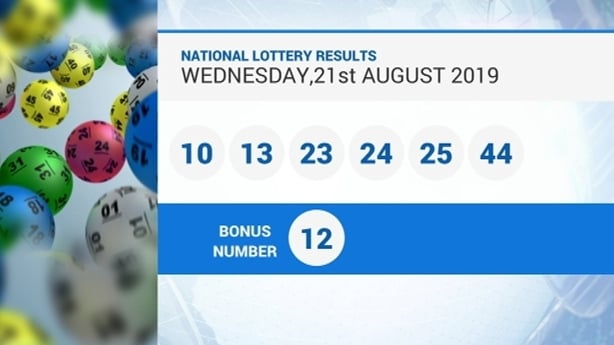 The sum is the largest Lotto jackpot to be won in two years and the 15th highest sum won since the National Lottery began 31 years ago.
A National Lottery spokesperson said it was possible that the owner of the winning ticket was unaware that they have it.
"We are encouraging anybody who has a ticket, to check it carefully and to contact our prize claims team on 01 836 4444 and we will make arrangements for you to collect your prize," the spokesperson said.