The garda in charge of investigations into convicted child abuser Bill Kenneally has agreed with the chair of an inquiry into the abuse that it was one of the most serious cases of paedophilia discovered in Ireland.
Chair Mr Justice Michael White, a retired High Court judge, said the children who came into contact with Kenneally were at risk and defenceless.
The garda - Chief Superintendent Anthony Pettit - said he did not recommend that those who knew about his crimes but did not alert the authorities should be prosecuted as there was not enough evidence to bring criminal charges against them.
Chief Supt Anthony Pettit - who is now in charge of the Waterford/Kilkenny/Carlow division - told the Commission of Investigation examining the response to allegations about Kenneally that he did not believe "the evidential threshold" had been reached to recommend that Kenneally's cousin, former Fianna Fáil TD and senator Brendan Kenneally, or anyone else should have been charged with perverting the course of justice.
The commission has heard that Brendan Kenneally as well as Kenneally's uncle, Monsignor John Shine and former chief superintendent Sean Cashman were aware of allegations against Bill Kenneally many years before a criminal investigation finally began in 2012.
Kenneally is serving a total of almost 19 years in prison for the abuse of 15 young boys in Waterford between 1979 and 1990. But gardaí believe at least 14 other boys and possibly more were abused by him.

His trials in 2016 and earlier this year, heard he met boys through basketball coaching and groomed them by plying them with drink, money and other gifts while subjecting them to very serious sexual abuse.
The Government established a Commission of Investigation in 2018 to examine issues including the response of gardaí, the South Eastern Health Board and Basketball Ireland to allegations made against Kenneally.
It is also investigating the knowledge of Monsignor John Shine, or other members of the catholic clergy and any political or public figures as well as any contact between gardaí in Waterford and the monsignor or between Waterford gardaí and political figures or public officials about the abuse.
Chief Supt Pettit, like many other witnesses at the inquiry has already given evidence to the commission in private about some aspects of the investigations.
The conclusion of criminal proceedings against Kenneally earlier this year, means the commission can now hear evidence in public.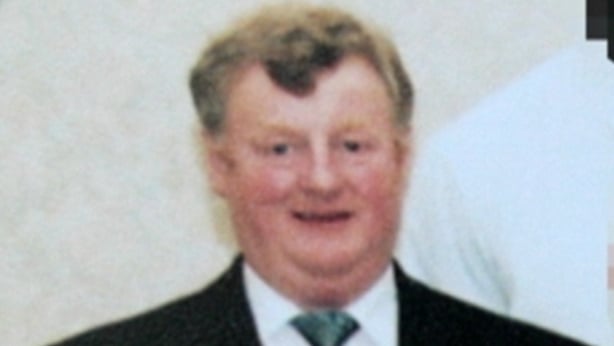 The chief superintendent was asked by Senior Counsel Barra McCrory on behalf of some of the victims, if he was not concerned that a monsignor, a senior politician and a senior garda all seemed to know there was a paedophile in their midst in Waterford coaching boys in sports and yet no one had told the authorities.

He said if someone had intervened to try to stop someone pursuing a complaint to gardaí, then it may have reached the threshold of perverting the course of justice. But he said it never got to that stage.
He said no victims had said they wanted to pursue Bill Kenneally in the courts until December 2012.

He said gardaí were investigating serious criminal offences against Kenneally and the Director of Public Prosecutions did not recommend bringing any other charges against anyone else.

Chief Supt Pettit said if any of those people had come forward it would have uncovered the abuse earlier. He said he did not see any evidence of a criminal offence although he said "morally – that was a different question".
He said there was a huge distinction between saying morally and ethically people should have come forward and saying they had committed a criminal offence by not doing so.

He said if he had seen any evidence that would hold up in a criminal case about perverting the course of justice he would have made recommendations to the DPP in relation to this. But he said the only evidence he saw was against Bill Kenneally.

The chief superintendent agreed with Ray Motherway, a barrister for other victims that the reaction of gardaí in 1985 to a victim of Kenneally who tried to report the abuse was an "inadequate response to a report of child sexual abuse".
The boy said that when he was 14, he went to Waterford Garda Station and told a garda at the front counter that he was being abused by Kenneally. He said he was told to come back with his parents but he never went back.

Chief Supt Pettit said it was not right to send the boy away and put the responsibility back on him.
He said some effort should have been made to get an adult. He said he had taken around 20 statements from former and serving members of An Garda Síochána in relation to this matter but had no evidence that the report by the boy was recorded or investigated.
He said if it had, it could have kickstarted an investigation as widespread as the one which eventually occurred in 2012.

Earlier, Chief Supt Pettit said he believed at least 29 boys were abused by Kenneally, with the possibility that there could be another 20, some of whom were subjected to some form of abuse.
He said he could not discount the possibility that there were also further victims gardaí are still not aware of.
He agreed that Kenneally was involved in systemic child abuse over a number of decades.
The chief superintendent outlined to the commission how he had come to the conclusion that there were at least 29 victims, despite the fact that he has been convicted in respect of only 15 boys.
He said he had compiled a report to try to identify the total number of victims.

In the three parts to the investigation into Kenneally by Waterford gardaí, he said 175 witness statements had been taken.
Chief Supt Pettit said the DPP had recommended no prosecution in a small number of cases. In some cases, he said he was satisfied that people who had made statements of allegations were victims of Kenneally, but they did not want to pursue the allegations through the courts.
Others had been identified by other victims but did not want to make statements themselves.
There were others who were deceased or who had not been located by gardaí.
He told the Commission that in his opinion there were 29 victims of abuse by Bill Kenneally and there were an additional 20 people, some of whom may have been subject to some form of abuse.
He said he could not discount the possibility that there were further victims who were not known to the gardaí.

Under cross-examination by Barra McCrory, the chief superintendent said it was not the case that the second investigation into Kenneally which began in 2016, would not have happened if he had not been contacted that year by the then-RTÉ south east correspondent Damien Tiernan.
Chief Supt Pettit said after Kenneally was convicted in relation to ten boys in 2016, gardaí were already in contact with two other victims who hadn't wanted to make statements at that time but who later decided to come forward.
He said Mr Tiernan contacted him in May 2016 about the investigation and later told him of another potential victim but identified him only by his first name.
Asked by Senior Counsel, Barra McCrory what steps the gardaí had taken to pursue a further investigation, the chief superintendent said the other victims told him in October 2016, that they were now ready to make statements and he said he had contacted Mr Tiernan to ask him to tell the other man that gardaí were anxious to talk to him.

He said gardaí had been proactive but it was difficult to keep going back to a victim who had previously said they did not want to talk because of the risk of retraumatising them.
He said their wishes had to be respected and he said gardaí had left the door open and told victims they could contact him at a later date if they changed their minds.

The man who had been in contact with Mr Tiernan, gave a statement in early 2017 and, in July 2017, a file was sent to the DPP with a recommendation that Kenneally be prosecuted.
Chief Supt Pettit told the commission he later apologised to this man for a failure by gardaí to keep him updated on the progress of the investigation.
He said the man accepted this was due to human error.