The Catholic Archbishop of Armagh has extended St Patrick's Day greetings to migrants who have recently come to Ireland.
Archbishop Eamon Martin said that through his slavery and isolation, Patrick discovered a warm and personal friendship with God through prayer, which he instinctively wanted to communicate.
St Patrick's personal experience of being trafficked to this island as a teenage slave had a deep and lifelong impact on him, the archbishop said.
The Primate of All Ireland pointed out that the trauma of being uprooted from family and friends at such an early age gave Patrick a particular empathy for victims of human trafficking.
His captivity transformed and shaped his life and his relationships with God and others.
A 6ft sculpture called 'Let the Oppressed Go Free' by Tim Schmalz portraying human trafficking and the forced migration of people has been welcomed by the Archbishop at Armagh Cathedral.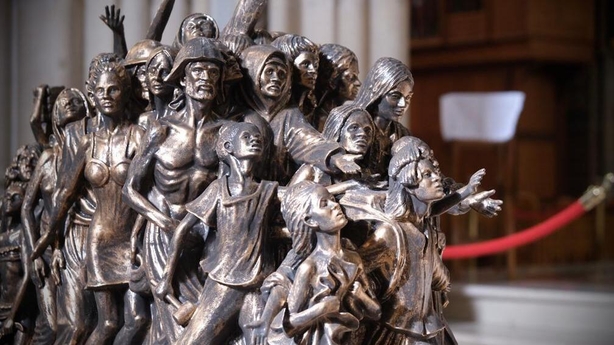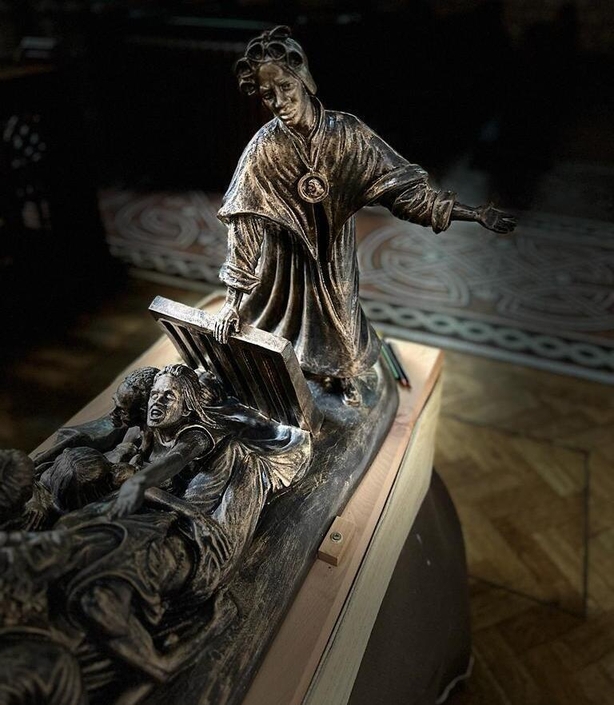 A similar sculpture is also being welcomed this week by Cardinal Timothy Dolan in St Patrick's Cathedral, New York.
Archbishop Martin described St Patrick as "a saint for modern times" because his experience raises awareness of the injustice of human trafficking which continues in Ireland in 2023.
"If we seriously wish to trace our connections with St Patrick this week, then we must open our hearts and minds to those who are struggling to survive such cruelty and exploitation in today's world," he said.
At St Mary's Pro Cathedral in Dublin, Archbishop Dermot Farrell said it behoved people not to forget the Irish emigration story when welcoming those who have recently come to this country seeking refuge.
He pointed out that more than one in six of those living in the Dublin diocese were born outside Ireland, which he described as an "astounding statistic".
"Their presence in our parishes brings new life. We are blessed to have the ministry of the many women and men who minister among their countrymen and women, just as the Irish did in the past, and many more whose ministry in the churches of this island echoes that of Patrick himself," he said.