The funerals have taken place of Jessica Gallagher and Martin McGill who died in Friday's explosion in Creeslough, Co Donegal.
Mr McGill, 49, was taken the short distance from his mother's home to St Michael's church for requiem mass.
Earlier, Ms Gallagher, a 24-year-old fashion designer, was laid to rest after mass at the same village church.
Mr McGill's mother Mary, whom he cared for, and his sisters led the mourners as the cortège followed a lone piper.
Fr John Joe Duffy said Mr McGill had a "beautiful soul" and had been a generous warm-hearted person who lived to help others.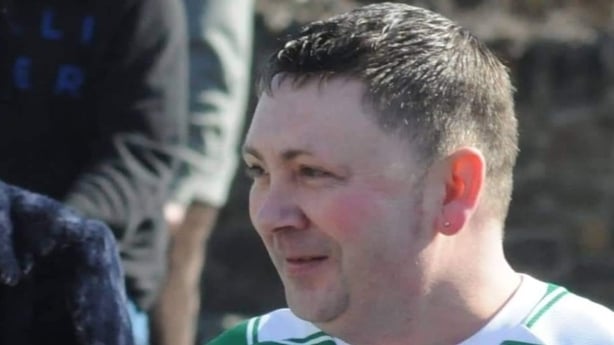 The congregation heard that he had have been in and out of the village shop where the explosion happened five or more times a day to run errands for neighbours.
He was also an avid Celtic fan and would have been proud to know that his club had made a large donation to the Creeslough appeal fund and worn black armbands in memory of the victims.
"Martin had a beautiful soul," Fr Duffy said.
"He was a gentle soul, a person who you could the goodness flowing out of."
A devoted son who cared for his mother, Mr McGill had gone into the Applegreen garage to use the ATM when he was caught up in the explosion.
In his homily, Fr Duffy told mourners how Mr McGill was dedicated to caring for his beloved mother Mary.
"Martin was a carer who was filled with love, filled with kindness and compassion," he said.
"Despite the awful, horrible tragedy that has struck at the very heart of this community, and broken our hearts, from the very first moment aren't those the key words that have been in action in this community but have always been in action in this community."
Fr Duffy said Mr McGill had now been reunited with his recently deceased father Joseph.
This morning, mourners at the funeral mass of Ms Gallagher heard that she "radiated a warm and positive feeling" to all who knew her well and left ripples of "love, affection, kindness and warmth" wherever she went.
The young fashion designer has been described by her family as someone who "lit up the room".
Her first piece of commissioned work, which was almost finished, was brought up during the offertory.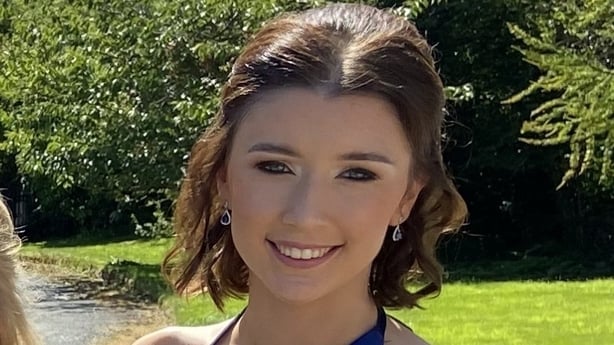 At the beginning of the mass, Fr Duffy expressed "sincere and heartfelt sympathies" to Ms Gallagher's family.
"We would love to be able to put in our hands to your hearts and take away that grief and that pain that you are suffering this morning," he said.
"But to even think of that would not be a sensible thing to do. Because in that void, in that grief, there you hold in your hearts Jessica."
Fr Duffy described Ms Gallagher as a "jewel" of her family.
"While we cannot take that pain away for you, we want to walk with you," he said.
"The greater someone is loved, the greater that pain and that pain is so immense, and Jessica will forever remain in your heart, but she will also be with you, she will remain with you."
We need your consent to load this rte-player contentWe use rte-player to manage extra content that can set cookies on your device and collect data about your activity. Please review their details and accept them to load the content.Manage Preferences
"We are experiencing, you the family, are experiencing that most difficult challenge of all - the pain and hardship of having to say goodbye to Jessica today," he said.
"That pain and hardship that other families are experiencing and I know that other families have been with you that have lost a loved one and those who have a loved one in hospital at this time.
"That pain has been felt in our parish and in our neighbouring parishes when the pathway in which Jessica and others were travelling through life was so abruptly ended by this tragic accident."
Fr Duffy said Donegal was always "in her heart", despite her stints studying in Paris and Shanghai.
"No matter how far she travelled or progressed, the place she was proud of was her beautiful family home - her touchstone, her rock and her pillar," he said.
Bishop of Raphoe Alan McGuckian led the congregation in a prayer to end the funeral mass.
Ms Gallagher, who should have started her new job in Belfast yesterday, was buried at Doe Cemetery.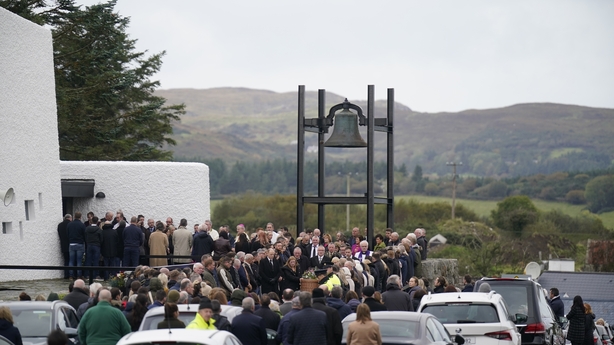 The ten people who died were Catherine O'Donnell, 39, and her 13-year-old son James Monaghan; Robert Garwe, 50, and his five-year-old daughter Shauna Flanagan Garwe; 14-year-old Leona Harper; Jessica Gallagher, 24; James O'Flaherty, 48; Martin McGill, 49; Martina Martin, 49, and 59-year-old Hugh Kelly.
President Michael D Higgins was represented at today's funerals by his aide-de-camp.
The president will return from Strasbourg tonight and travel to Donegal tomorrow.
He will attend the remaining funerals and meet relatives of all those killed in the tragedy, as well as with members of the emergency services.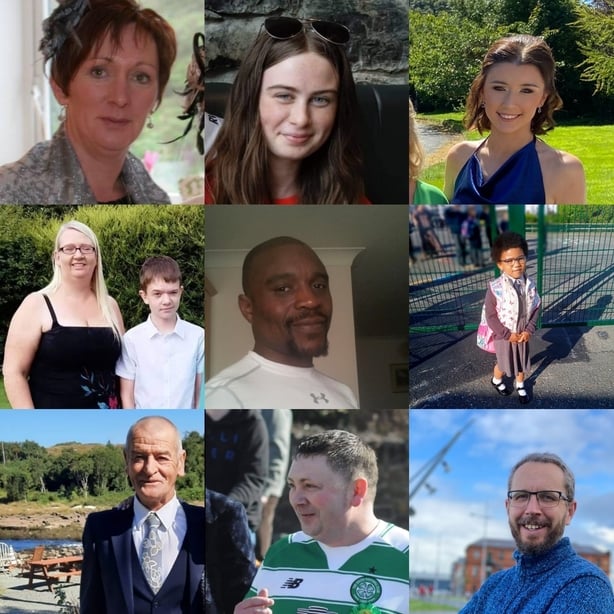 Additional reporting Sinead Hussey, Dyane Connor, Sandra Hurley, PA