Loan applications to do with back-to-school costs at Roscommon Credit Union have risen dramatically, according to CEO Bernie Moran.
Since the beginning of August, Roscommon Credit Union has lent out €60,000 in back-to-school loans.
This time last year, such loans amounted to just €3,000.
"Back to school in 2022 is definitely seeing an increased pressure on parents and families this year," said Ms Malone.
"Across all our four branches, our staff are telling us they are listening to members who are feeling the pinch, definitely from inflation and the cost of living this year taking money out of their pockets.
"Back to school always puts a little bit of pressure on families, but definitely in 2022 we have seen an increased pressure on parents."
Loan sizes in 2022 and withdrawals to cover school costs are also larger, according to Ms Moran.
She said applications would typically start at between €500 and €1,000, but they are now seeing them start at €1,000 and rising to €1,500, depending on the number of children that are attending school.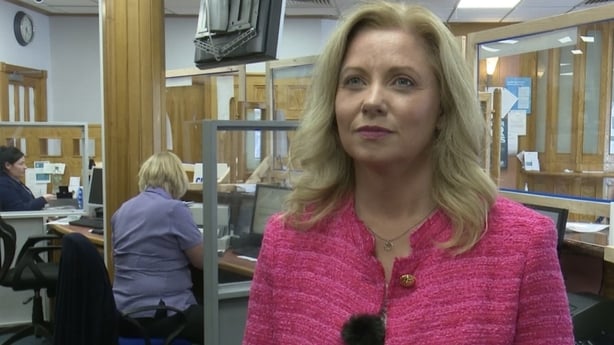 The trend in Roscommon Credit Union is reflective of what is happening in many other credit unions, according to the Irish League of Credit Unions.
Fergus Halligan, a father of three, is a member of the Roscommon Credit Union.
"Free education just doesn't exist I'm afraid," he said.
We need your consent to load this rte-player contentWe use rte-player to manage extra content that can set cookies on your device and collect data about your activity. Please review their details and accept them to load the content.Manage Preferences
"You just have to pay; between uniforms, books, you name it. It doesn't stop there. When they do go back to school and you have all the initial stuff done it carries on.
"Every mother and father out there will tell you ... you get a text once a week or once a fortnight for X amount of money for such and such a thing."
In July, the Government increased the means tested back-to-school clothing and footwear allowance on a once-off basis by €100, meaning those who qualify will now get €260 per child aged 4 to 11 and €85 per child over 12.
This will benefit 150,000 families.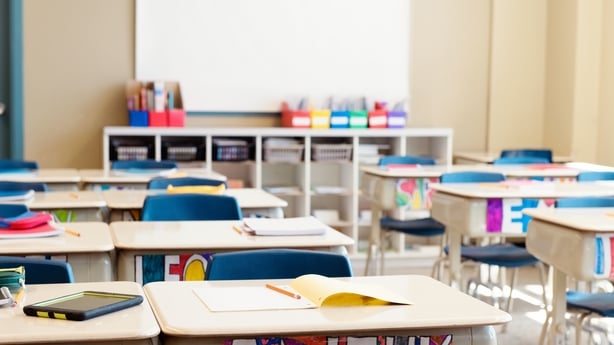 The Department of Education has also waived fees for those using the School Transport Scheme in the coming academic year. This is also a once-off measure that will save some families up to €500.
But many parents will not benefit from those measures and must carry the expense themselves.
Parents purchasing school supplies in Galway city at the weekend were feeling the pinch.
"It's pressure for sure," said one father. "There's a lot of other costs at the minute, especially if you have a large family.
A mother who had two children in college and a third starting secondary school this year said the cost of books, uniforms and shoes is "all going to add up".
Another mother accompanied by her daughter said everything is rising.
"Just more expense on top of the price rises for everything else," she said.
"The food and electricity bill next week is going to be astronomical."