Children with complex needs are being placed in care in holiday homes and hotel rooms due to a lack of available options, according to a report published today.
The latest information from the Child Law Project, which reports on child care proceedings in Irish courts, shows that there was concern about suitable residential and foster care placements in 14 out of 58 district court cases where legal action was taken to place or keep children in care.
It said that due to a lack of available options, the Child and Family Agency, Tusla, has no alternative but to place some children in care in ad hoc settings, supported by care staff.
In one case, a 14-year-old boy had to stay in a hotel room, while in another case a teenage boy with complex needs was living in a holiday home.
In many cases, it said a specialist placement was needed for a child to keep them safe and deal with their specific issues, but no such placement was available.
The Child Law Project said unsuitable placements can lead to children being isolated from others, disconnecting from school and not sufficiently settled to engage in therapeutic work.
The case of the 14-year-old boy was described by a judge as a "shambles", who also said it was beyond belief that the State was paying almost €800,000 annually for a placement that was not compliant with the Health Information and Quality Authority (HIQA).
This boy was due to leave the care system in 2023 and the court heard he was incapable of independent living.
Project's chief executive Dr Maria Corbett said the use of inappropriate placements, such as hotels and holiday homes for an extended period of time, was deeply worrying and needed urgent political attention.
She said the number and types of placements needed did not exist, especially for children with disability or behavioural issues.
This was leading to poor outcomes for children and frustration on the part of judges and all those involved in child care proceedings, she added.
The Child Care Project also expressed concern about a case of suspected child trafficking involving a teenager from the Ukraine. This girl arrived in Ireland accompanied by a man she knew, but was not a relation.
Social workers at the airport were concerned about the situation and she was taken into care under an emergency care order.
There was concern the girl, who may have an intellectual disability, may have suffered neglect and have been groomed in her home country.
She told social workers she was 17, but the court heard she presented as much younger.
The Director of Services with Tusla told RTE's News At One that the agency is facing challenges in recruiting and retaining foster carers and placing children who need residential care.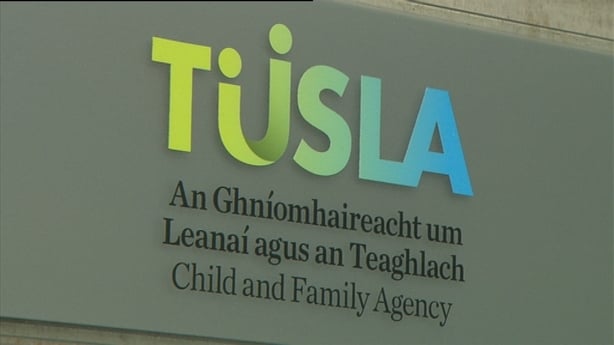 Kate Duggan revealed: "We've approximately 6,000 children and young people in the care of the State at the moment and 90% of them are in foster care. Approximately 7% are in residential care.
"What we are finding is there are a very small number of children and young people who, despite all of the funding available to us, we really are challenged to provide them with an appropriate placement.
"There were about 35 children who we are significantly challenged to place. These are children and young people with complex presentations because of the nature of the trauma that they have endured".
Ms Duggan said that the placement of a 14-year-old boy in a holiday home, at a cost of €250,000, was due to the lack of a foster care placement or an appropriate residential placement.
"We saw a significant increase during Covid of the number of young people, largely in the 14-to-16-year age range, who haven't had any involvement in the care system."
The arrival of unaccompanied minors to Ireland is also an issue for Tusla with regard to providing appropriate care.
"So far this year we have had 397 unaccompanied minors referred into our services, 183 of those from Ukraine. Today we have 166 unaccompanied minors in placements. Sixty-one of those are from Ukraine.
"They are split across our foster care services and our residential care services. We have also had to open three additional residential care units".