A bill that will enable adopted people and other groups access their birth information has been signed into law by President Michael D Higgins.
The Birth Information and Tracing Bill will enable adopted people, those who were boarded out, anyone who had their birth illegally registered and people who have questions regarding their origins to access their information.
The new law also establishes a Contact Preference Register, operated by the Adoption Authority, as well as a range of measures to address issues arising for people affected by illegal birth registration.
The Adoption Authority says a broad spectrum of counselling and support is also available to people affected on request and all the services will be free of charge for applicants.
A public information campaign has been launched to inform people of the services that will be provided under the Birth Information and Tracing Act 2022.
The campaign, which will run for three months, includes delivery of an information booklet to every household in the State and will use Ireland's embassy network to reach those in other countries who are affected by the legislation.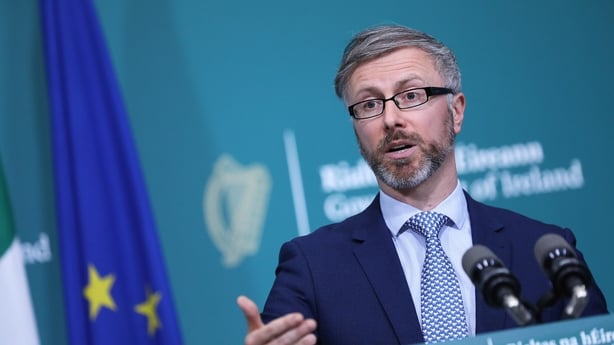 From today, applications can be made to the Contact Preference Register by those wishing to make contact, to request privacy, or to seek or share information with a relative.
The act provides that the Contact Preference Register must be open for a minimum period of three months before applications for birth certificate and related birth information will be accepted.
If a mother or father wishes to register a contact preference, they are invited to do so before the information service opens for applications in October, according to the Adoption Authority.
When records are released, only contact preferences recorded on the register at that point in time can be released. However, contact preferences can still be registered after that date.
Members of the Clann Project - which represents many adopted people - have criticised the inclusion of a mandatory information session in the legislation when a no contact preference by a parent is declared.
Claire McGettrick of Clann described it as "discriminatory and paternalistic" when the bill passed through all stages of the Oireachtas two weeks ago.
In early October 2022, both information and tracing services under the legislation will open.
Applications for these services can be made to the Adoption Authority of Ireland and Tusla, the Child and Family Agency.
A website has been established for people seeking to make an application under the act or seeking further information.
Minister for Children Roderic O'Gorman, who has described the legislation as a priority for him since he took office, has said there is a determination to support people to answer questions that remain unanswered to date.
"In October, when all affected persons will be able to avail of these new provisions that will allow unfettered access to their birth information, we will be able to see the positive and hugely significant impact of this legislation," he said.
Tusla has welcomed the bill's enactment, describing it as "a momentous day for many people affected by adoption".
In a statement, it said it had long advocated for and fully supported its commencement to give a right to people to access information about their identity.
"The act provides a clear legal framework and addresses the complex legal challenges that have existed for decades, by giving a right to each person to access all of his or her information."
It said that bill's enactment finally brings clarity to how the agency can assist people in accessing such information through the provision of a clear legal framework.
"For so long, people seeking information about their identity, were doing so in a complex legal environment, resulting in many people not having access to their identity and all that flows from that," the statement read.
"We are acutely aware of the hurt and distress this caused and hope that the new law will finally provide the information they are rightly entitled to and the answers they have been seeking."