Hundreds of people have attended a protest rally at the gates of Leinster House, calling for a secular National Maternity Hospital to be built on State land.
Campaigner Ailbhe Smyth branded the Government's campaign as a "ridiculous shambles", and she questioned why lands at St Vincent's had not been acquired by compulsory purchase order (CPO) years ago.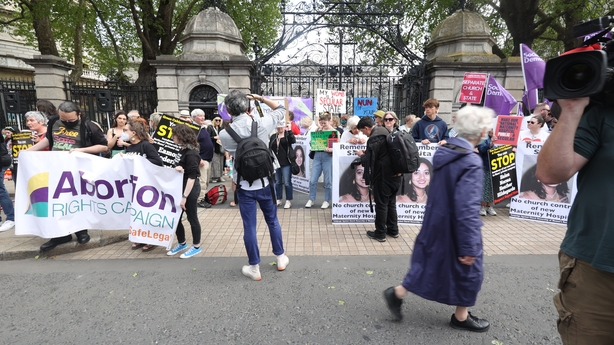 She said the campaign for a secular State maternity hospital will continue, declaring: "We are not going to stop now" and warned Government TDs that they will be remembered at election time.
The former master at the National Maternity Hospital, Dr Peter Boylan, said the Government's proposal is "completely wrong", adding: "Irish women are angry, and rightly so".
Another campaigner Anne Conway drew big cheers when she declared "we are angry as hell".
She summed up the protest by saying: "Nuns out - Or Government out."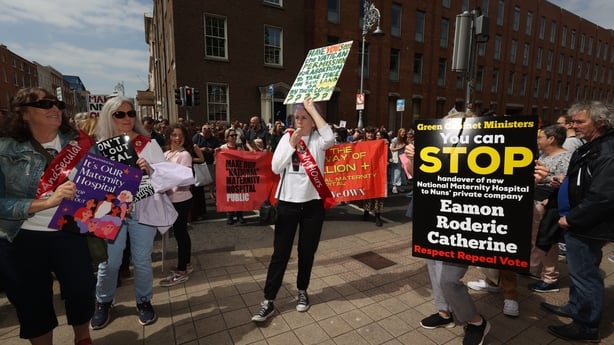 Addressing the crowds, organiser Ailbhe Smyth said that people have been campaigning for a publicly owned and secular national maternity hospital for "years and years" and are now "sick and tired of having to say it again and again".
She criticised what she called a "drip feed" of information about the circumstances of the deal and posed a number of questions about the deal before the crowd.
"Why did the Religious Sisters of Charity not simply give the land to the people of Ireland as they promised, who exactly will own the hospital building? The lawyers do not agree. Why did the State not demand to buy the land? Why did it not do a CPO years and years ago? Why would St Vincent's holdings not sell the land, when it would solve the problem for everyone in jig time?" she asked.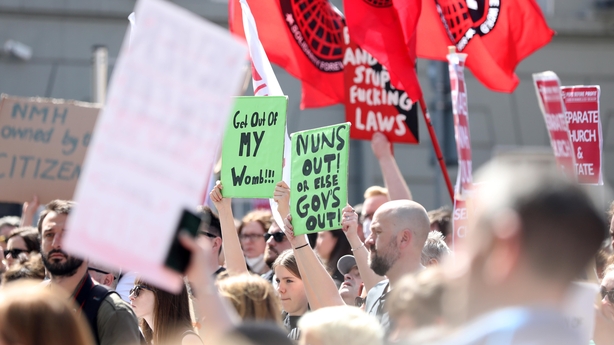 Ailbhe Smyth said that at a cost of more than €1 billion, people are entitled to ask those questions and to expect answers.
"We all agree a new maternity hospital is urgently needed, but that hospital must be secular and public", she said.
Speaking to RTÉ News, Dr Peter Boylan said the term "clinical appropriateness" needs to be completely removed from legal documents in relation to the new National Maternity Hospital.
The former master of Holles Street said that a non-exhaustive list that allows for medical treatments into the future should be included in the documentation.
"I would welcome that very much but it has to be removed from all the documents and the list has to go in."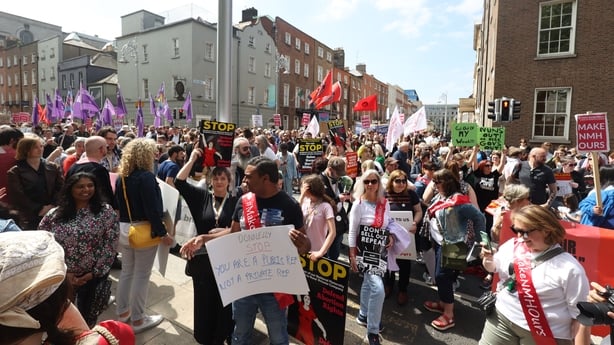 Dr Boylan said his other concerns relate to ownership and governance, which he says has "too many flaws".
He said that the there are many documents relating to the transfer of ownership of the land from the Religious Sisters of Charity that have not been made public.
"We are being asked to believe and trust the Vatican, that they've approved the transfer of the Sisters of Charity's assets into a company, which will facilitate the building of a hospital, in which procedures that are directly contrary to Catholic teachings can take place.
"I think we need to see those papers before we consider trusting them, because they don't have a great record on being trusted," he said.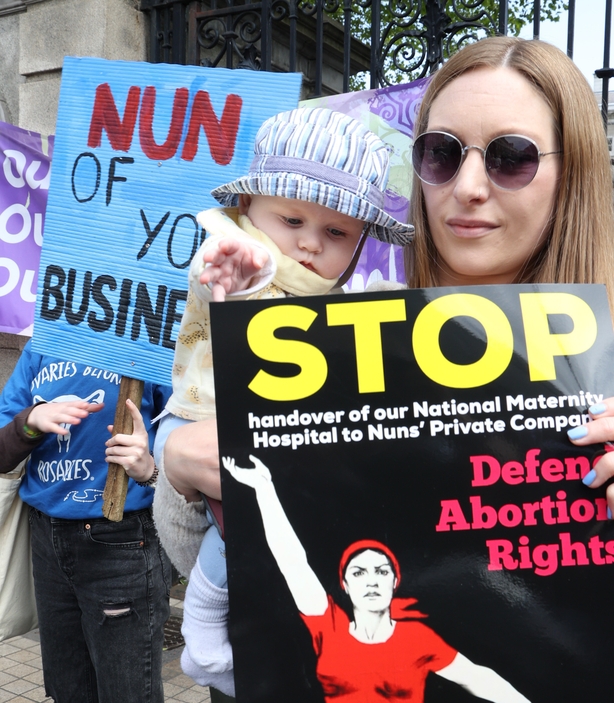 Dr Jenny Walsh, a consultant obstetrician at the National Maternity Hospital, said that doctors there don't share the same concerns that protesters have about religious influence or what the legal definition of ownership is.
She said that those concerns are valid given the history of this country, but she described the constitution of the new National Maternity Hospital as "watertight".
"We will remain clinically and operationally independent and in fact, for the first time, have that written down in our constitution, rules that cannot be broken, that we cannot be influenced by any religious or other ethos in our care for women," she said.
Dr Walsh said there is an urgent need for a new hospital, but that there is "no situation where that need for a new building would make us compromise our care in any way".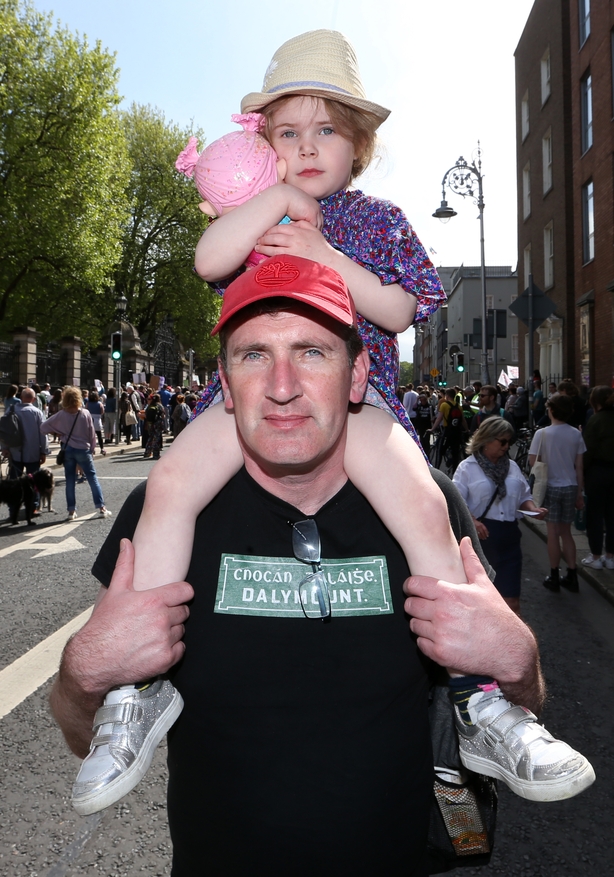 Additional reporting: Paul Cunningham