A levy on Pay TV and Video on Demand services could yield €25 million for the Irish audio-visual industry, at no cost to the taxpayer, according to industry experts.
A group of Irish audio-visual producers including RTÉ, TG4 Screen Producers Ireland, the Screen Directors Guild of Ireland, Screen Composers Guild of Ireland and Animation Ireland is calling on the Government to urgently introduce the levy in line with other European states.
At a webinar this morning called 'What can the Content Levy do for local film and TV production', Susan Kirby, CEO of Screen Producers Ireland said the additional funding would be "transformative" for the industry, would support creative entrepreneurs and would allow Irish talent to take its place on the global stage.
James Hickey, former CEO of Screen Ireland said the Online Safety and Media Regulation Bill, which is currently before the Seanad, provides Ireland with the opportunity to introduce a levy that could target Irish audiences and fund Irish stories on screen.
A 3% levy could, he said, provide an annual fund of at least €25 million each year, which could deliver €100 million of production activity annually, including tv drama series, animations services, feature films and documentaries.
Irish audiences currently pay €600 million per year to companies including Amazon Prime and Netflix.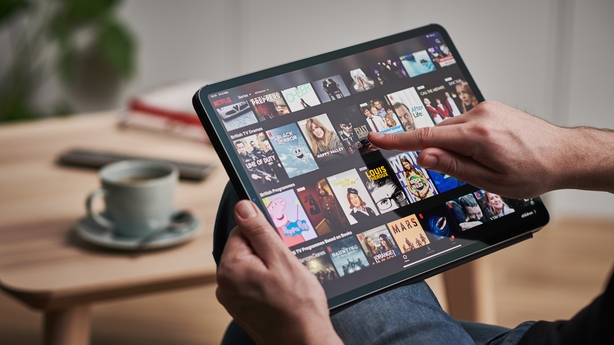 James Hickey said Ireland has a very successful inward production model which has seen strong development of talent and crews but he said we also need to support the indigenous sector.
Sarah Glennane , CEO Screen Composers Guild of Ireland said Ireland is developing international star power when it comes to creative talent but is operating in a rapidly changing market controlled by major international players.
She said a content levy could help creators bring Irish stories to global audiences while retaining royalties and help the next generation of creators to stay and work at home.
The group warned that Ireland is in danger of being left behind as other countries including France, Germany, Portugal and Italy have introduced a content levy or investment obligation on PayTV and VOD services and it called for a speedy introduction of the levy and a defined start date.