Some parents of children with additional needs say they feel abandoned by the Health Service Executive as they seek to secure community health services for their children.
Michelle Thompson said her son Noah, who has Down's syndrome, has been waiting years for speech and language therapy through the HSE.
"I've been on the phone so many times, screaming and crying on the phone, saying we really need this. And [I'm told] we'll get back to you, you're at the bottom of the list. This waiting list has been going on from when Noah was aged eight or nine, and now he's 13."
Ms Thompson, from Lusk in Co Dublin, said that when Noah was born she was told he would be entitled to speech, occupational and physiotherapy through the HSE.
She said adequate services never materialised because he was not deemed an emergency case.
The family decided to pay for private services, but as they cannot afford all three therapies at the same time, they prioritise speech and language therapy.
"There's a lot of people out there paying privately that don't have the money to do it. But in order for Noah to progress and live in society, we've no option. We have to pay privately for stuff because I can't rely on the services, they're not there."
Eleanor Bermingham, from Newcastle in Co Dublin, is in a similar situation.
"You just feel let down, abandoned, and feeling that you're not able to provide what your child needs regardless of how hard you fight, because the services just aren't there," she says.
Her sons, 15-year-old Mikey and nine-year-old Darragh, are both on the autistic spectrum.
Mikey was diagnosed in the public system aged three and received one-to-one services around every two weeks. As the HSE then began to restructure how it delivers children's disability services, Ms Bermingham said her younger son Darragh had a negative experience.
"Wait lists were huge, and when you would get there, it was mostly talks. A speech and language therapist would give a talk for parents and try to educate the parents on what to do at home with the children."
Ms Bermingham said this is completely different from a one-to-one session with a therapist that addresses a child's individual needs.
"I found myself with Darragh in a room with maybe 30 parents. Some people, English wouldn't be their first language. There would be children who were mildly affected and other children who were non-verbal. And it was one therapist teaching the whole lot of us."
It is difficult to know how many children have received one-to-one services with a therapist because the HSE does not collect the data in this way.
The HSE said more than 150,000 children received speech and language therapy in the community from January to November 2021.
However, that figure includes group sessions, and if a child receives anything in more than one month per year, they are counted twice.
If, for example, a therapist holds an information session for 30 children and their parents in January, and the same group gathers again in March, the HSE counts this as 60 children receiving services. However, it is possible none of them will have ever had an individual intervention session with a therapist.
Alan Power, from south Dublin, said most of the services his ten-year-old son Gavin has received have been through private sources. Gavin is on the autistic spectrum and requires speech, language and physiotherapy.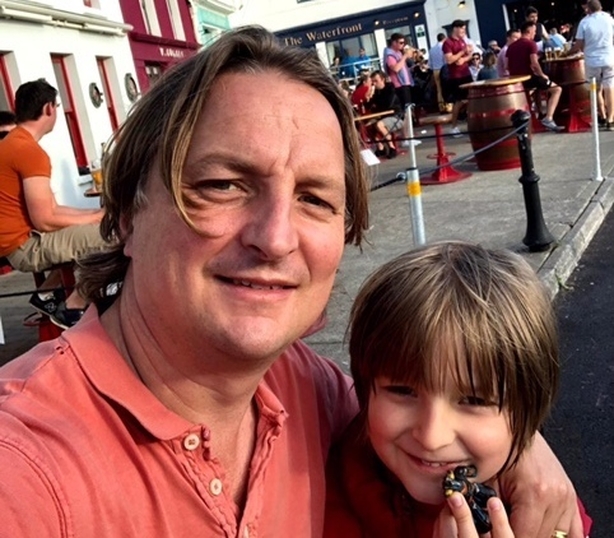 At the end of November 2021, more than 12,000 children were waiting for an initial speech and language therapy assessment, while almost 11,000 children were waiting for further speech therapy. Meanwhile, more than 14,000 children were waiting for occupational therapy first time assessments.
Mr Power says this may not be a true reflection of how many children are in need, as he thinks many parents give up on public waiting lists and pay privately.
"I think it would be better if the HSE came out and said, look we're really struggling here," he said.
"I'd love to see the minister and TDs put forward more legislation whereby the right to access to care is time-bound and required by law. Without that, I feel many children will be left abandoned."
The HSE said it recognises the need to address waiting lists for services. It said community-based care is undergoing substantial reform, and that children with a disability will have access to the right service based on their needs, no matter where they live.
The HSE said teams are making contact with active caseloads on their waiting lists and that recruitment and retention of staff remain a challenge.
Meanwhile, parents who say they have been fighting for years for services are left wondering what their child's life would be like if they received the services they needed.
"It's hard to put into words," Noah's mother said.
"I get emotional thinking about it because I feel like he could do so much with his life. I can see there's so much potential there for him. I think his life's going to be completely different from what he should have had."