The Disclosures Tribunal has begun public hearings into allegations that a garda sergeant was targeted and discredited by senior management because he claimed a systems failure within the organisation led to the murder of a young woman in 2006.
The allegations are denied by An Garda Síochána.
Baiba Saulite, 28, was shot dead at the door of her home in Swords, Co Dublin, on 19 November 2006. She was originally from Latvia and was a mother of two young children.
At the time, Ms Saulite's estranged partner, 'Mr A', was awaiting sentence on charges of abducting their children from the State.
The two children were taken from Ireland in December 2004 and returned in September 2005. After 'Mr A' pleaded guilty, Ms Saulite prepared a victim impact statement in advance of the sentencing hearing, saying she was very scared for her life. She was shot dead five days later.
'Mr A' was already in prison serving a four year sentence for his part in a plan to export stolen cars to the Middle East at the time of the killing. He was sentenced to two further years for the abduction of the children and left Ireland on his release from prison. No one has ever been convicted of Ms Saulite's murder.
Retired Sergeant William Hughes, who was one of those investigating the abduction of the children, alleged there was a systems failure in relation to the investigations surrounding the murder.
He said there was a failure to co ordinate all the information and investigations prior to Ms Saulite's death, including an arson attempt on the home of her solicitor, John Hennessy; an arson attempt on her car and intelligence indicating a threat to her solicitor's life.
He claimed the responsibility for the failure rested with senior management. But he said by raising it, he was scapegoated and subjected to a "horrendous cycle" of intimidation, bullying and harassment at the hands of Garda management.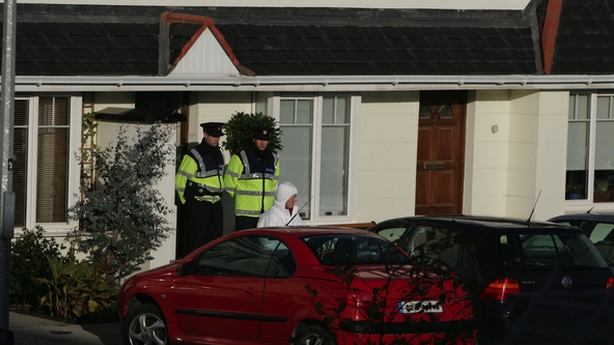 In his protected disclosure to Garda authorities, Sgt Hughes alleged that information about the criminal connections of Ms Saulite's partner was in garda possession prior to the murder, but was not disseminated to the gardaí who had been dealing with the abduction case.
He claimed that if this information had been provided, it was possible the murder would not have happened.
He claimed investigating officers had been harassed and improper disciplinary proceedings had been taken against them because they raised the issues. He also claimed a press release issued by gardaí about the murder in November 2006, contained a number of falsehoods and omissions.

Setting out the Tribunal's opening statement this afternoon, barrister Sinead McGrath emphasised that the focus of the Tribunal was to investigate the conduct towards the garda who made the allegations of wrong doing, not the wrongdoing itself.
One of the issues to be determined by the tribunal is whether a conversation Sgt Hughes had with a Superintendent in April 2007 was a protected disclosure under the legislation or simply an indication that he intended to make such a disclosure.
Two months later, a disciplinary investigation was carried out by gardaí into an allegation that Sgt Hughes knew there was a real and immediate risk to Ms Saulite's life and failed to take measures as a result.
The investigation exonerated him and found there was no breach of discipline. It found there was nothing to indicate her life was at risk and that even if Sgt Hughes had read Ms Saulite's victim impact report, it was unlikely the contents could be interpreted as a real and immediate risk to her life.
Sergeant Hughes told the Tribunal he believed the service of the disciplinary papers was the first direct action in what he claimed was his targeting.
The Tribunal will also investigate allegations by Sgt Hughes that An Garda Síochána failed to carry out an investigation into the work related stress he was suffering from. He alleges senior management allowed his absences from work to be treated as due to ordinary illness rather than an injury on duty, meaning his pay was subject to severe reduction.

He also claims there was a failure by garda management to carry out a proper investigation into his allegations. An investigation carried out in 2009 and 2010 found that the allegations made by Sergeant Hughes were "without foundation".
The Tribunal has been told by Assistant Garda Commissioner Michael Feehan, who carried out the investigation, that the claims were properly investigated and no evidence was found to support the assertion that gardaí were aware of any threat to Ms Saulite prior to her murder.

Sergeant Hughes retired from An Garda Síochána in February 2013 on medical grounds. The public hearings are expected to last between four to eight weeks.
Sergeant Hughes also alleged that there was an effort to discredit him by failing to carry out a proper investigation into an article published in the Star newspaper in November 2008 about Ms Saulite's murder.
He said this article was hugely defamatory and he was alarmed that garda sources were responsible for the source of the information in the article.
He also claimed the entire matter of contacts between gardaí and Ms Saulite prior to her murder should have been referred to the Garda Síochána Ombudsman Commission for an independent investigation.
Sgt Hughes said the failure to do this was a scapegoating of him as well as an abuse of process and meant that investigations were suppressed.