A plan to provide housing for disabled people over the next five years has been published by the Government.
The National Housing Strategy for Disabled People 2022 - 2027 seeks to place a greater emphasis on independent living and community inclusion.
It has been informed by the United Nations Convention on the Rights of Persons with Disabilities (UNCRPD) and the Government's national plan for housing to 2030, Housing for All.
The plan aims to facilitate disabled people to live independently with the appropriate choices and control over where, how and with whom they live.
A key element is a focus on coordinating provision of housing for disabled people with the social supports provided through HSE-funded disability services.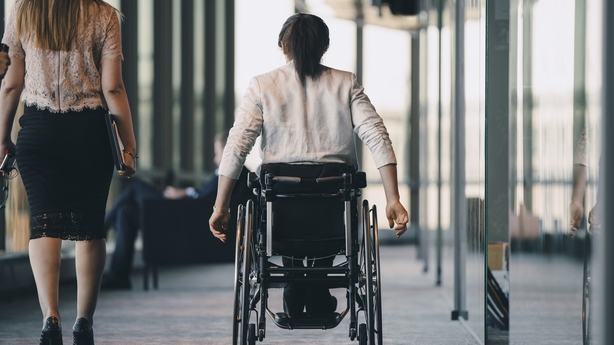 The publication of the strategy follows an eight-month consultation process with disabled people who have continuously pointed out the lack of housing available to them.
Many are reliant on family members for accommodation and high numbers are now ageing in the family home.
Just over 4,000 disabled people continue to live in institutional settings with many younger people under the age of 65 in nursing homes.
Last year, disabled people called for a fully accessible, central application process where a person would be able to apply for a house and independent living supports together.
They also called on a percentage of all new social and affordable homes to be ring-fenced for disabled people.
There are six themes under which the National Strategy will be implemented including Accessible Housing, Interagency Collaboration, Communication and Access to Information.
Work has now begun on the Implementation Plan for the Strategy and the Housing Agency will oversee this work.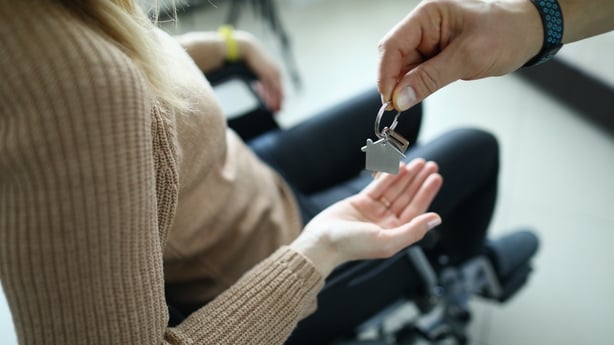 The delivery of a sufficient volume of housing that is accessible for a range of needs for people with disabilities will be central to the success of the new Housing Strategy, according to the National Federation of Voluntary Service Providers Supporting People with Intellectual Disability.
However, it notes that in order to enable disabled people to live in the community, close collaboration between Government Departments, State agencies and all stakeholders at both national and local levels would be required.
The national umbrella organisation of not-for-profit agencies providing direct supports and services to people with intellectual disability in Ireland said the consultation process that led to the development of the strategy "demonstrated a level and depth of consultation that should be seen as a model for future policy work across government departments"
In a statement it noted that the Disability Capacity Review - published by the Department of Health in July 2021 - outlined key challenges and significant unmet need facing people with disabilities in accessing supported living options in the community.
The review found that 2,000 people are living in congregated settings, and significant numbers of people with intellectual disabilities are living with elderly parents who are primary carers.
These findings, according to Voluntary Service Providers, underscore the importance of the implementation of the new Housing Strategy.
"The coordination of implementation plans for both the Disability Capacity Review and the Housing Strategy for Disabled People 2022-2027 will be instrumental in achieving the necessary outcomes to meet the significant need for housing and supports identified", it said.
Failure to provide 'crucial information'
Following an online meeting between groups representing Disabled people, Government representatives and the Housing Agency; disability rights activists Access For All Ireland said they did not receive all the necessary information required about the housing strategy.
In a Tweet it said "while it provided some information, it didn't provide crucial information on timeframe of it starting, breakdown of allocated housing in local authorities and others."
We just got off the webinar of the @HousingAgencyIE. While it provided some information, it didn't provide crucial information on timeframe of it starting, breakdown of allocated housing in local authorities and others @AnneRabbitte @ILMIreland @DisabilityFed #housingforall

— Access For All Ireland (@AccessForAll7) January 14, 2022
Housing Minister Darragh O'Brien, the Minister of State for Planning and Local Government Peter Burke and Minister of State with responsibility for Disability, Anne Rabbitte TD addressed groups on a webinar this morning.
CEO of the the Housing Agency Bob Jordan said he looked forward to developing the implementation plan during the second quarter of this year.
The organisation led, directed, and governed by disabled people; the Independent Living Movement Ireland welcomed the plan.
The ILMI was represented and involved in the National advisory group which helped to create the strategy.
In a statement, the ILMI welcomed the "social model" language throughout the strategy.
This, it said, reflected values of equality and empowerment, which showed impairments don't disable people; that society, structures, attitudes, and systems create those impairments.
ILMI Policy Officer James Cawley expressed hope that the new strategy would implement change "so that disabled people can live independently with the appropriate accommodation, choices, and independent living supports as per Article 19 of the UNCRPD".
Article 19 states the aim to provide 'equal rights of all persons with disabilities to live in the community, with choices equal to others'.