Opposition parties are calling for antigen tests and high grade face masks to be made available free of charge, following changes to Covid-19 guidelines agreed by Cabinet today.
Sinn Féin said it supports the changes, which bring an end to the five day isolation period for fully vaccinated close contacts who do not have any symptoms of the virus.
However, it said Government has failed to prepare for the new advice for close contacts to wear a medical or higher grade face mask, and to take regular antigen tests.
Sinn Féin's health spokesperson, David Cullinane, said he has written to the Minister for Health, Stephen Donnelly, asking him to engage with the manufacturers of antigen tests to bolster supply, and to make them more freely available.
"What we are now seeing for large swathes of the population is the substitution of antigen testing for PCR testing, and if we want people to avail of it, then the best thing to do is make it freely available," he said.
"We have been asking the Government to look North, for example, they have had free antigen testing for some time, and to look at other European countries.
"The difficulty is that the Government were far too slow to mainstream antigen testing into the overall testing response and that has been the problem. Now that they are being forced to use antigen testing, I think they are behind the curve on it," he said.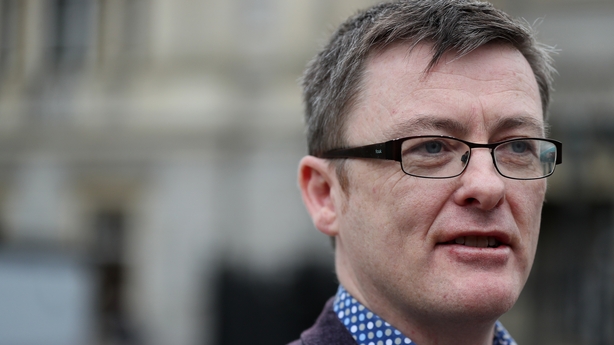 "What we would want is pharmacies to be used, make them available in testing centres. There are any number of options the Government should look at and they should have used in the last number of months to prepare for this moment," he added.
Sinn Féin said it supports flexibilities in relation to close contact and isolation rules, so long as they are risk assessed by public health experts.
But Mr Cullinane said many questions have been left unanswered.
"Employers will have questions as to how this will work. People who might be self-isolating today or yesterday are wondering 'are the changes coming in to effect with me now?'
"If we are asking people to use medical grade face masks, what does that mean and who is going to pay for it? Will there be supports for businesses if workers have to wear them?" he asked.
The Labour Party said free antigen tests are "the least" people can expect, after what it described as a "radical departure" in the Government's attitude to their use.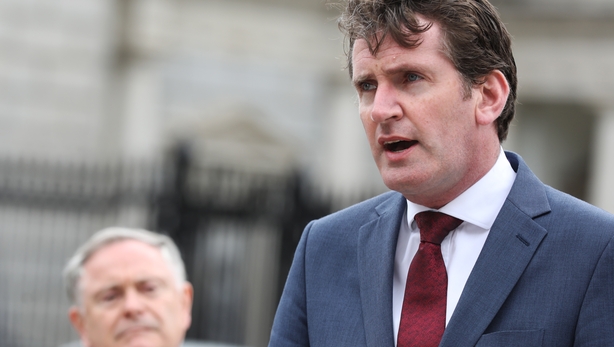 Spokesperson on Education and Enterprise, Aodhán Ó Ríordáin, said the party wants to see the letter from the Chief Medical Officer, Tony Holohan, outlining NPHET's latest advice to Government, before being "completely satisfied" that the changes agreed by Cabinet today are being made for public health reasons.
Mr Ó Ríordáin said the public needs to understand exactly what the new rules around isolation are, because "members of the public will wonder why many of them had disrupted Christmas dinners because they adhered to the regulations that were in place, and now only a number of weeks later this is completely different."
"Aligned with that, we have to be absolutely certain that as a State, we are facilitating our citizens with free antigen testing and free high grade masks," he said.
"That is the least we can expect, as a state, to provide our citizens with."
---
Read more:
Cabinet approves changes to close contact rules
Rule changes a new phase in Covid battle - but not without risks
At a glance: Changes to Covid isolation, testing rules
Expert warns over abandoning 'key tool' in Covid fight
---