It is notable that despite Ireland having among the highest incidence of Covid-19 in Europe, the Government has the confidence to ease close contact advice, on foot of advice from the Chief Medical Officer, Dr Tony Holohan.
It suggests the tide may be turning in the battle with Covid-19 that this major change is being made at this time.
It also goes further than the recent updated European Centre for Disease Control advice on easing close contact rules.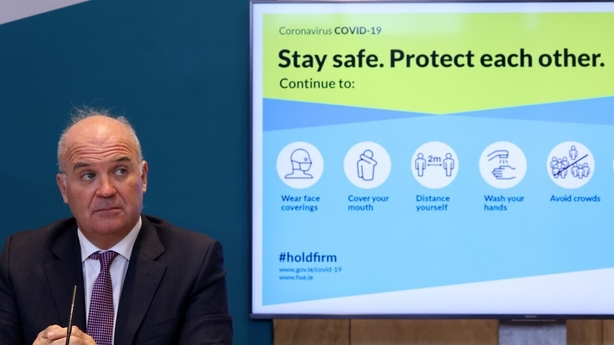 Here, hospital cases reduced a little today to 1,055 and we know that 25-30% of people in hospital with Covid-19 are there for other reasons, but happened to test positive.
ICU numbers are relatively stable.
Within the National Public Health Emergency Team (NPHET), some of the experts believe Ireland is close to the peak, which may come within the next 10 days or so.
The success of the vaccination programme has also enabled this major decision by Cabinet today.
The easing of close contact restrictions will also lift pressure on the HSE's test and trace system, which has been overwhelmed.
For those under the age of 40, they will only require a positive antigen test, not a PCR test. The reason for this is to relieve pressure on the PCR system and also because generally those under-40 have less severe illness.
This group will still be asked to upload any positive result from a HSE antigen kit on the HSE website and put in their close contact details.
All in all, it would suggest that bar any surprises, Ireland should see most restrictions fall away now in time, assisting the health system, the economy and society to recover.
In that regard, people will be looking to the next scheduled meeting of NPHET on 20 January for its view on moving ahead.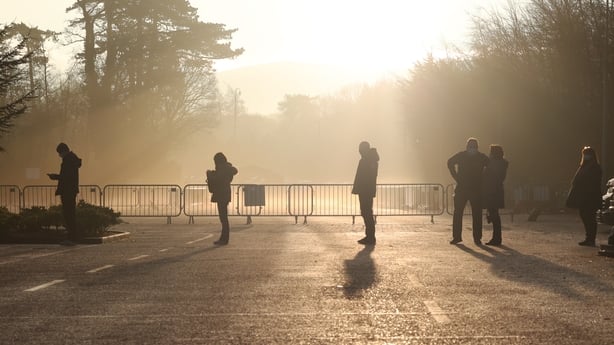 But all of this is not without risk.
Some experts have said that the end to the five-day isolation period for fully vaccinated close contacts is abandoning a key tool in breaking the chains of transmission.
They say that a better approach would have been for a derogation around workplaces, rather than if a person is a close contact, without symptoms, that they do not need to restrict their movements.
Some doctors have expressed concern that a large number of close contacts may go to bars, restaurants and shops.
There is also a danger of some complacency setting in around vaccination and boosters, if people think the major pandemic risk is almost over.
The changes today certainly show that Ireland is heading into a new phase with the virus, from midnight tomorrow night.
Everyone will be hoping it will prove to be a positive change.