Minister for Children Roderic O'Gorman has published Information and Tracing Legislation, which will give adopted people automatic rights to information about their background.
The Bill provides a right of access to birth certificates, birth and early life information for all persons who were adopted, boarded out, the subject of an illegal birth registration or who otherwise have questions in relation to their origins.
It also includes provisions for care and medical information for those who have questions about their origins.
The Bill's requirement for an information session, where a parent has expressed a no-contact preference, will no longer be a physical meeting with a social worker.
The information session will include "explicit recognition" of the identity rights of the applicant and their right to access their birth certificate and birth information.
Next-of-kin will be able to avail of the legislation to access information about a family member in specific circumstances.
The definition of early life information has been expanded to provide for the release of baptismal certificates and entries on the baptismal register.
The legislation will use term 'mother' instead of 'birth mother'.
The legislation also establishes a tracing service for persons who want to make contact with family or who wish to seek or share information.
It also establishes a new statutory Contact Preference Register. This register offers a means for people to register their preference for contact with family and also a mechanism to lodge communications and contemporary medical information which can be shared with family members.
Regarding people people who are the subject of an illegal birth registration - the Bill will provide a legal mechanism for provision of an accurate birth registration to affected individuals, while remaining mindful of their current identity.
We need your consent to load this rte-player contentWe use rte-player to manage extra content that can set cookies on your device and collect data about your activity. Please review their details and accept them to load the content.Manage Preferences
Minister O'Gorman said "historic wrongs" have been done to adopted people in Ireland and that the Government hope to right that wrong in context of this legislation.
Speaking on RTÉ's News at One, he said the denial of access to their information has been a "hugely negative experience" for many adopted people in Ireland.
He said statutory tracing will allow families to reconnect who had been split through adoption, as well as those who were subject to illegal adoption.
'A hugely significant step' to remove stigma
The State's regulator for adoption services and custodian of over 70,000 adoption files and records, including all adoption files from 1953 has welcomed the Bill's publication.
The Adoption Authority said it was correct to give adoptees their original birth certificates, all of their early life and care information and, critically, their medical information.
It described the legislation as "a hugely significant step" in removing the stigma, silence and secrecy surrounding adoption for so many adoptees, natural parents and their families.

In a statement, the authority welcomed the establishment of the new Contact Preference Register, which will retain the details of over 14,000 applicants currently registered on the National Adoption Contact Preference Register, operated by the authority since 2005.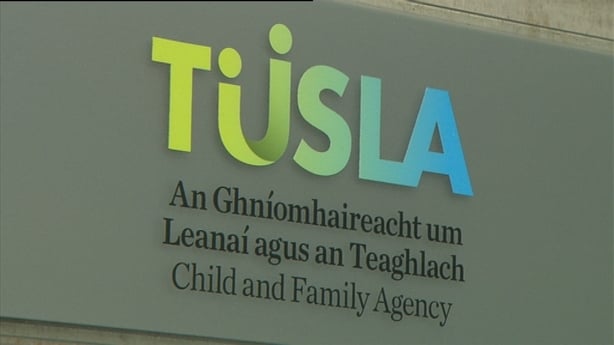 It said the new register will enhance the services available to people seeking adoption information and tracing services.
Over the coming months, the authority said it would work closely with the Department of Children and Tusla "to ensure its readiness to provide information and services to all those seeking original birth certificates and all early life information in a timely and respectful manner."
It has also said that it is delighted that the legislation allows the authority to continue to retain and gather
adoption files and records in advance of the establishment of a National Memorial and Records Centre.
Earlier, the co-founder of the Adoption Rights Alliance said she would welcome changes to the legislation, but warned that if any sort of mandatory information session remains, the legislation would be "extremely discriminatory" because no other Irish citizen making a similar application would be obliged to go through with an information session with a social worker.
Susan Lohan said that in addition many of the definitions within the bill are unnecessary limiting or extremely vague.
These include care and early birth information which had suggested time limits in a bill that was published last year.
Speaking on RTÉ's Morning Ireland, Ms Lohan said the degree to which various players in the forced adoption industry did their best to prevent various parties from making contact must be highlighted.