Two community drugs projects that provide support to people using crack cocaine in Tallaght will shut this week unless funding is provided for services.
A report last month by the Tallaght Drugs and Alcohol Task Force (TDATF) revealed a "tsunami" of crack cocaine addiction and dealing in the area.
Due to a lack of Government funding, services say they must close on New Year's Eve.
Last week, Minister Frank Feighan, who is responsible for the National Drugs strategy, announced €2 million for drug and alcohol services nationwide next year.
However, the funding is not specific to crack cocaine, which Jobstown Assisting Drug Dependency (JADD) and the Killinardan Project say is necessary to tackle the growing problem which has been described as an epidemic.
---
'Crack cocaine has destroyed my life'
Kieran was clean from alcohol and drugs for almost 20 years. He tried crack cocaine while Covid-19 restrictions were in place.
"At first, there's such a natural high of it, it exceeds other drugs that I've used in the past," he says.
"Once someone tries it, you want it again and again and again and that's it. You're basically hooked on it then".
Since then, Kieran has lost everything. His family, his friends, his home.
The drug is causing havoc in the community.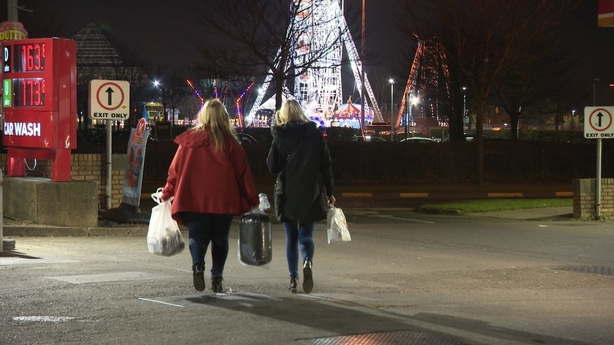 JADD Project Worker for harm reduction Paula Mahon has worked for the organisation for 18 years.
"I've never seen the likes of it and I'm doing these 18 years," she said.
"It has taken over. They lose their children, their homes, the poverty with the crack is unbelievable".
When we meet Ms Mahon, she is preparing to pack her car with hot food, blankets and equipment for clients, to reduce the risk of infection for those in addiction.
The packs help keep the clients safe, preventing the spread of HIV and Hepatitis C.
We follow her car which scoots quickly through the Tallaght area to an estate. There we meet Ellie.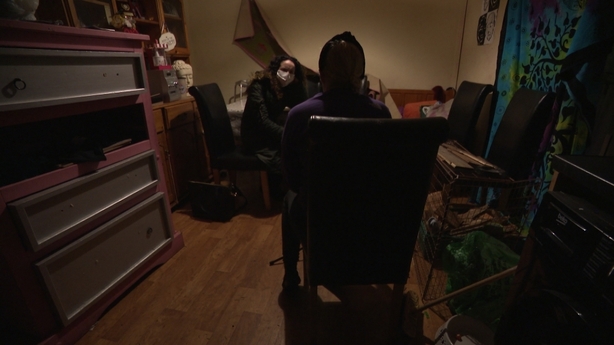 She used heroin in the past and, when two of her partners died by suicide, she ended up turning to crack cocaine to cope.
It has devastated her life.
"Crack cocaine has destroyed my life, it really has. It has brought me down to a level that I never thought I would be at. Like, mentally, emotionally, even getting up to wash my face at times I get very depressed at times. The mental side effects are just mind blowing. Seriously, it is bad," she says.
Peter has used the JADD services in the past and continues to do so today.
He explains the difference between the heroin problem that was in existence 20 years ago and the crack cocaine problem today.
"It's not as if there's a substitute for crack like there is for heroin. You can't give someone a tablet and tell them, look, there you go, you are not going to want to smoke crack tomorrow," he said.
Peter says that for him, heroin was an easier drug to control, adding that there is no silver bullet for the problem of crack cocaine.
---
Read more: Call for action on 'tsunami' of crack cocaine addiction
---
Funded pilot projects have run in the Tallaght area to try to tackle the problem of crack cocaine since 2018 and more are expected to be announced next year.
However, those coordinating services say they are beyond pilot projects and that funding is required now.
"It is concerning to hear language such as 'pilot projects' when we've been responding to this and pleading about this issue since 2018 or even earlier, so I don't think the message is landing at Government level that this is as serious as it is," according to Shane Hamilton from JADD.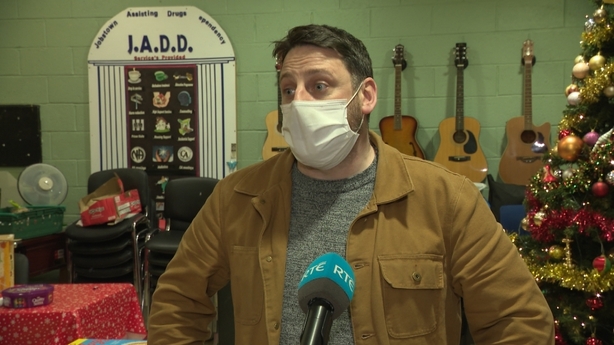 He says that without crack cocaine services, the only way to measure the impact of the drug in the New Year will be through the number of people that end up in homeless services, the number of children that will need protection and the number of blood viruses that emerge in the community.
It is a bleak outlook for 2022.
The understanding of service providers who attended a meeting with Minister Feighan and his officials was that the €2 million announced was separate to funding the problem of crack cocaine.
Tallaght is in CHO7, which is vast.
In the money announced by Minister Feighan, the area will get €240,000. In the scheme of things, it is miniscule.
This means that services like JADD and the Killinarden Project will cease operating on New Year's Eve, leaving clients like Kieran, Ellie and Peter and so many more vulnerable people in the area beginning a New Year without the supports they need.