Frontline workers in southwest Dublin have said there is a 'tsunami' of crack cocaine addiction in the area.
A report commissioned by the Tallaght Drugs and Alcohol Task Force found that one third of those seeking help for addiction in the Tallaght-Whitechurch area are women.
Those working in addiction services believe they are only meeting 25% of demand and the problem is pulling families and the community apart.
They are calling for funding to help addiction services meet demand.
We need your consent to load this rte-player contentWe use rte-player to manage extra content that can set cookies on your device and collect data about your activity. Please review their details and accept them to load the content.Manage Preferences
Project Worker with the Community Addiction Response Programme in the area Debbie McDonald said the drug is rampant.
"It's causing absolute mayhem in the community," she said.
"There are very few families that are not affected by drug use, but this one is a little bit different because of the harm that it causes. It is a lot quicker to take a person. It takes their soul."
Fiona Murphy is a project worker with CARP.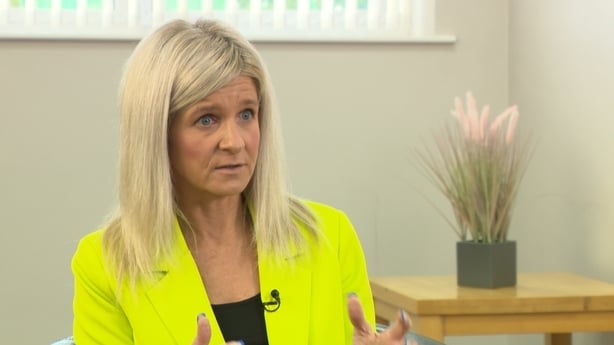 She is in recovery from addiction, which dominated her life in the past. It began with alcohol at an early age before she moved to drugs.
"I always say it doesn't matter what drugs you take, they're all going to lead you to hell," Fiona said.
She was too wrapped up in her addiction to even think of recovery until she ended up with drug-induced psychosis.
"I didn't know how to manage my emotions, because I believe that when you start drinking and taking drugs you stop growing emotionally.
"So here I was, a grown woman in recovery and I just couldn't handle my emotions and it was always the difficult emotions that brought me back to taking drink or drugs."
Despite several relapses, she managed to move into recovery.
She returned to education and secured a degree at UCD enabling her to become a project worker in the Tallaght area and help other women in addiction - women who are trying to recover in an atmosphere of intimidation, in a community overwhelmed by crack cocaine.
She is witnessing women being pushed into prostitution by drug dealers to pay for debts or, they wait outside the post office on a weekly basis looking for their money.
One woman who had begun her recovery had crack cocaine thrown on her balcony while she sat outside having a cup of coffee. They cannot escape, according to Fiona.
Debbie McDolan pointed out that many of the women they work with are extremely vulnerable.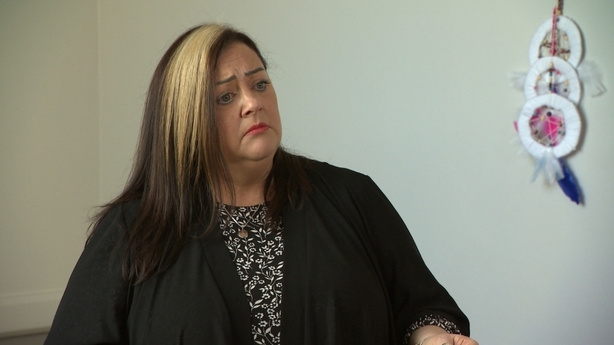 "They would have a lot of trauma, some domestic violence, some historic rape and paedophile rings.
"We're talking everything. It is not all of them. A lot of them are trying to get through that trauma," she said.
The Tallaght Drug and Alcohol Taskforce report said there has been a 75% increase in drug-related crime in communities.
Independent Senator Lynn Ruane, who has lived in Killinardan for 20 years, has actively worked in addiction services to combat the drugs problem in Tallaght.
She has observed the drugs trend change. Addiction is now trickling down through generations.
"What we are seeing is years and years and years of deprivation, with little to no new investment within the area. Yet the population continues to grow and the issues that come from that continue to escalate," Senator Ruane said.
The population of Tallaght has ballooned to 120,000. It has the joint lowest number of gardaí per head of population in the Dublin region, according to the Tallaght task force report.
Ms Ruane said work on the relationship between gardaí and communities in Tallaght is required.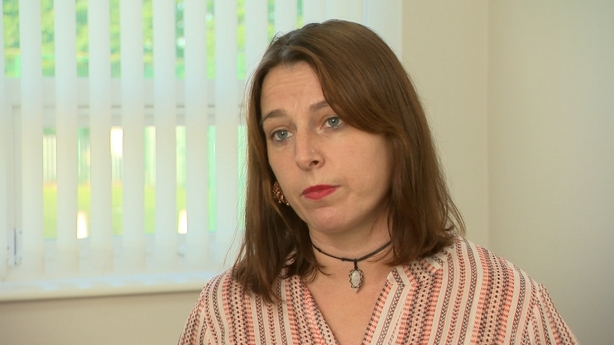 "You have to understand that communities like this have been heavily policed for a long time and there's a lot of friction there. Of course, justice needs to be resourced, but we also need to address the relationship between communities like this and the guards so that we can have a relationship that might be fruitful to actual change."
Grace Hill, Tallaght's Drug and Alcohol Coordinator, said the onset of crack cocaine in recent years means services are at breaking point.
The task force said the growing problem of crack cocaine has not been acknowledged by the Government.
Grace Hill said this is evident from Budget 2022. Just €500,000 was allocated to crack cocaine nationwide.
"It's an insult", she said, "that kind of a Budget is evidence that communities are not being heard".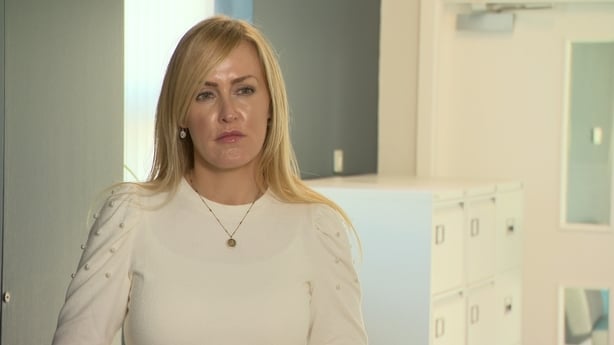 "Crack cocaine causes chaos and destruction in the life of the person trapped in addiction and hugely affects their children, their wider family and community, including a growing number of women, have become trapped in a life of addiction and intimidation, who find it very difficult to escape the cycle of trauma and addiction without our help", she said.
The task force is looking for €1m in funding to address the crack issue, to support frontline services deal with service users and to work with young people to prevent them using drugs and to stop them getting involved in drug crime.
There is little doubt - the communities affected are at breaking point.
Those caught in addiction face stigma around their use of crack cocaine which means when they do seek help, staff need to be available.
"If you lose them, they can go back out and they mightn't get that motivation again for a couple of months. It's very important we have workers in the service, that it's not just one or two left to do all the work", said Fiona Murphy.
The Tallaght Drugs and Alcohol Task Force report 'The landscape of substance misuse and its impact on the communities' points out that people can and do recover from crack cocaine.
A pilot project run by CARP in 2018, which was funded by the task force, continues to work with women who put themselves forward for the programme.
However, Debbie McDolan acknowledges the turnover is high.
"We have some women that do make recovery and some that are still trying. It's important to say that you can recover from this drug."